Pharmacy Winter action – take to social media today!
News
Pharmacy Winter action – take to social media today!
Today is the day for pharmacy teams to take to social media to tell the UK about how they are supporting patients to stay healthy through the winter.
The political and social media campaign is being held to showcase how community pharmacy can play a vital role in supporting people's health during the winter months and reduce pressure on GPs and hospitals, helping the NHS to cope with the challenges of winter pressures.
Whether it is helping people to get the most from their medicines, offering advice on healthy lifestyles, or providing flu vaccinations, pharmacy teams are being asked to take part in the #pharmacywinter action day by national pharmacy organisation, including PSNC, RPS, CCA and the NPA.
"As well as holding a briefing event for MPs and Peers in Parliament, we are encouraging community pharmacy teams to share their experiences through social media about how they contribute to helping people stay healthy this winter," said organisers.
Campaign resources are available online at psnc.org.uk/wintercampaign.
Things that pharmacy teams can do today, include:
Add a 'Twibbon' to your social media profile –visit ow.ly/zPKQ30gr7qe
Use the #pharmacywinter hashtag to tell others about the vital services you are providing for patients (visit psnc.org.uk/wintercampaign for suggested tweets).
Take photos of your pharmacy team (with an MP or councillor if one is visiting your pharmacy today) holding the Pharmacy Winter photoboard (available from psnc.org.uk/wintercampaign) and share the image
Join the WePharmacists chat (see ow.ly/ZIUt30gr7l7) between 8-9pm to reflect on your day.
A Parliamentary reception will be held in Westminster, hosted by Sue Hayman, Labour MP for Workington and Steve Double, Conservative MP for St Austell and Newquay. LPCs are engaging with local politicians and patient groups, organising pharmacy visits and explaining the role that pharmacy teams play in supporting their communities this winter, said PSNC.
Zoe Long, head of communications and public affairs at PSNC, said: "The #pharmacywinter action day is another chance for us to demonstrate the public support that community pharmacy has, and to talk to people, whether MPs, patients or local Councillors, about all that we do for patients and local communities. Community pharmacies play a vital role in helping both local communities and the NHS to manage during winter, and as pressure on health services increases this support has never been more important. We look forward to hearing about all the work that local pharmacies are doing on social media today; and to showcasing the positive difference that pharmacies do and could make to politicians."
Sandra Gidley, chair of the Royal Pharmaceutical Society English Pharmacy Board, said: "In the weeks leading up to the Budget, we have seen increasing numbers of NHS leaders warn of the pressures facing the health service, not only in terms of a perfect storm this winter, but also longer-term concerns for future funding in 2018 and beyond. Against this backdrop, community pharmacy teams are already playing a vital role in promoting public health and resilience – encouraging self-care, vaccinating people against flu, or providing healthy lifestyle advice. With hospital teams reportedly on standby to manage this winter in the same way as the junior doctor strikes, the RPS will continue shining a spotlight on community pharmacy's potential to support patient care and alleviate pressures on the rest of the NHS."
Nanette Kerr, chief executive of the CCA, said: 
"The CCA have been campaigning with the other pharmacy bodies to make the case for the sector to Government and other stakeholders. The Parliamentary Action Day provides us with a great opportunity to demonstrate the value that community pharmacy adds to people, communities and the NHS. We particularly want to highlight the role that we can play in supporting people to stay well during the winter months and provide much needed capacity in primary care."
Stephen Fishwick, head of communications at the NPA, said: "Community pharmacy is vital all year round but especially so during the winter months when the health system creaks under the pressure of increased demand. The pharmacy winter action day is an opportunity to highlight to MPs, NHS managers and others the sector's vital contribution, this coming season and every season."
Sponsored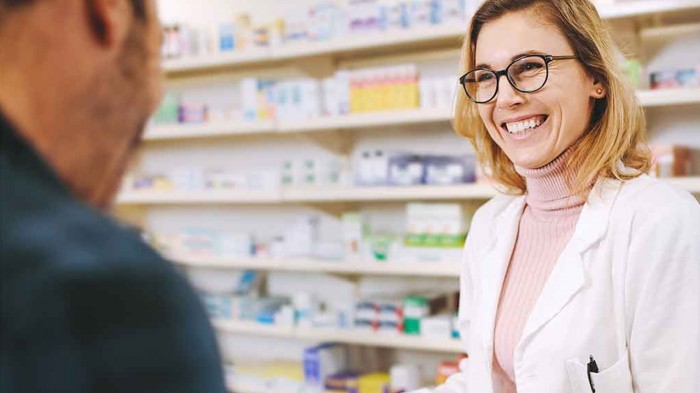 Sponsored Education
Update your knowledge on a POM to GSL hayfever switch with this short video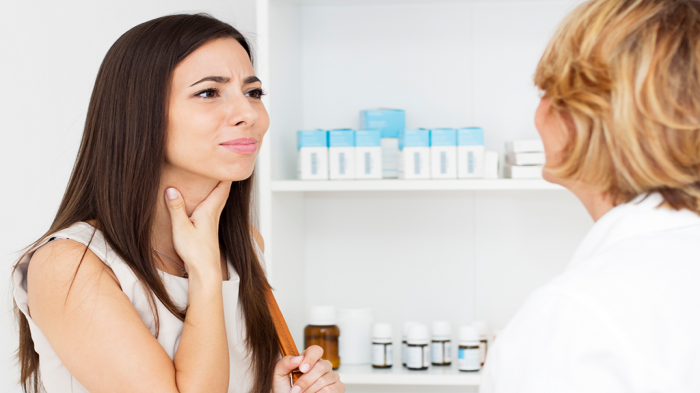 Sponsored Education
This module will help you to understand and educate customers about the risks of antibiotic resistance, and recommend products to help them effectively manage their sore throat symptoms.
Record my learning outcomes