Number of ex-smokers double that of current smokers
News
Number of ex-smokers double that of current smokers
Public Health England has published data on smoking rates in England ahead of the Stoptober challenge, revealing that there are now twice as many ex-smokers as current smokers (14.6 million versus 7.2 million), and that smoking rates are at their lowest since records began at 16.9 per cent.
The fifth Stoptober campaign aims to build on the success of previous years and reach England's remaining smokers with a range of support and advice delivered via method including the Stoptober app and a new Facebook Messenger tool.
2.5 million smokers attempted to quit last year, with a fifth of these attempts proving successful – the highest recorded success rate. Over the past four years, the biggest decreases have been in the South West (down from 18.7 per cent to 15.5 per cent) and Yorkshire and Humber (21.9 per cent to 18.6 per cent).
It is thought that the increase in people quitting successfully reflects high usage rates of smoking cessation aids. Last year, 1,027,000 people used an e-cigarette to help them quit, while around 700,000 used licensed NRT products such as patches or gum.
PHE's National Director of Health and Wellbeing, Professor Kevin Fenton, said: "While it is amazing that there are over twice as many ex-smokers as current smokers in England, there are still over 7 million people regularly lighting up.
"Alongside unhealthy diet, smoking is the biggest cause of preventable early death in England, accounting for over 78,000 deaths a year. Quitters will soon see they have reduced blood pressure, easier breathing and better circulation. Stopping smoking is the best thing a smoker can do to improve their health."
Sponsored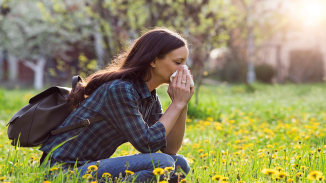 Sponsored Education
This module will improve your hay fever knowledge, helping you to understand its impact on sufferers and recommend the right products to ease symptoms
Sponsored Education
Safely recommend the most effective laxative for every customer with constipation
Record my learning outcomes