NPA report highlights benefits of face-to-face care
News
NPA report highlights benefits of face-to-face care
A new report from the National Pharmacy Association highlights the benefits to patients of receiving face-to-face care from local healthcare providers, as a new patient survey reveals that patients value the service available in their local pharmacy.
Face to Face, which is being shared with patient groups, looks at real-life scenarios in which in-person care in local pharmacies delivers clinical benefits, and in some cases saves lives. These include: a pharmacist referring a patient to his GP, whereupon it emerged that the patient required urgent surgery to remove his gall bladder; a mother who was able to manage her child's eczema following a consultation with a pharmacist; and a patient with dementia who benefited from daily visits to her pharmacy.
A new survey of 1,002 consumers (June 2017) reveals that 69 per cent of people reject any shift away from local pharmacies supplying NHS medicines, towards online retailers.  The figure amongst older people (heavier users of pharmacy services) rises to 93 per cent.  87 per cent of people believe that local pharmacies (compared to 13 per cent for online pharmacies) are the better way to obtain healthcare advice, including a majority in younger age groups.  In the over 55s, the figure is 98 per cent.  91 per cent believe that it is safer to get NHS medicines at a local pharmacy.
NPA chairman Ian Strachan said: "There are probably more face to face interactions in community pharmacies than in any other part of the health and social system. In an age when the online supply of medicines is becoming an increasingly prominent feature. It is important to remember how fundamental the human touch is in healthcare. There are profound clinical benefits from face to face interactions between patients and healthcare professionals, such as GPs and pharmacists. As well as the benefits in relation to patient outcomes, there is also a positive impact on the efficiency of the wider healthcare system.
"Your local pharmacy is more than just a place to get medicines. Internet and mail order pharmacies are in no way equivalent to your local pharmacy and cannot give the same level of support available through the locally provided, personal service at the heart of your community. "
Patient groups receiving the report have been asked to comment on a number of policy and practice implications arising from the report, relating to the application of technology to healthcare, greater professional autonomy for pharmacists and integration within NHS care pathways.
Sponsored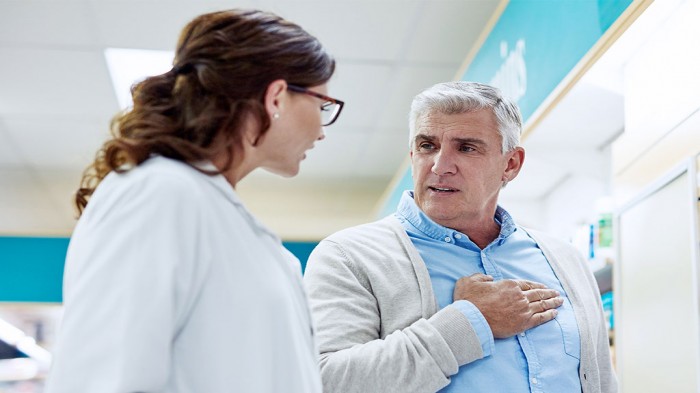 Sponsored Education
Discover the key benefits of Guardium so you can recommend this PPI with confidence to help ease heartburn and acid reflux symptoms
Sponsored Education
Safely recommend the most effective laxative for every customer with constipation
Record my learning outcomes