New vitamin D guidance from PHE
News
New vitamin D guidance from PHE
Public Health England (PHE) has recommended that everyone over one year of age receive a dietary intake of 10 micrograms of vitamin D daily in order to protect muscle and bone health. The advice comes in the wake of a review of the evidence around vitamin D and health carried out by the Scientific Advisory Committee on Nutrition (SACN).
Vitamin D helps to protect bone, teeth and muscle health by regulating the body's calcium and phosphate levels. A small number of foods, including oily fish and egg yolks, naturally contain vitamin D, while others are fortified with it.
In spring and summer, most people get enough vitamin D from sunlight and their normal diet. Over the autumn and winter months, we depend on diet for vitamin D intake – and as it is not easy to get the recommended 10 micrograms daily from normal diet alone, PHE recommends taking a daily supplement containing 10 micrograms of vitamin D during this period.
Some groups are advised to take a daily vitamin D supplement for a longer period. People who receive little or no sun exposure should take a supplement all year round, and people from ethnic minority groups with dark skin from African, Afro-Caribbean and South Asian backgrounds should consider doing so as they may not receive sufficient vitamin D from sunlight in the summer months. 
Families on low incomes can obtain vitamin D supplements free of charge through the Healthy Start scheme.
The Health Supplements Information Service's Dr Carrie Ruxton welcomed the news, saying: "Vitamin D deficiency is a major health issue in the UK that should not be underestimated given the vital role of vitamin D in supporting normal bone development and maintenance as well as effects on immune function and heart health. 
"Over the last decade, vitamin D levels in the population have reached crisis point with up to half of people deficient in at risk groups including lower income communities, housebound elderly and people from ethnic minorities. This will exacerbate the rising incidence of osteoporosis and rickets seen in this country over the past decade."
People are unlikely to achieve the recommended level of 10 micrograms of vitamin D daily by diet alone, she said.
Sponsored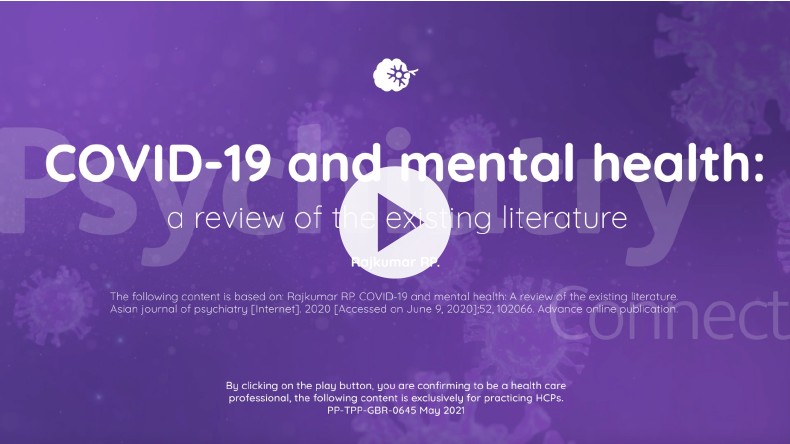 Sponsored Education
Viatris has created this short video based on a publication reviewing global research into the potential impact of the Covid-19 pandemic on mental health. It identifies six areas where psychiatrists can play a role in supporting people's mental health through these difficult times.
Sponsored Education
Work through a customer consultation to determine the possible cause of stinging, gritty eyes and recommend an effective treatment to help ease these symptoms.
Record my learning outcomes