News diary: December 2021
News
News diary: December 2021

1 December
GPhC says abuse or violence against pharmacy staff is completely unacceptable
The GPhC says it has heard worrying reports of pharmacy professionals and pharmacy teams working in a range of settings experiencing abuse and even violence from members of the public. The regulator's chief executive Duncan Rudkin said: "Any abuse of pharmacy staff is completely unacceptable and robust action should be quickly taken in response to any incidents, including by law enforcement. We would urge the public to treat pharmacy staff with respect at all times, and to follow the requirements on wearing face masks, as well as any social distancing measures in place within a pharmacy.
Materials and guidance for use in primary care settings to encourage patients to treat NHS staff with respect can be found here (England) and here (Scotland)
2 December
Covid-19 treatment approved
The monoclonal antibody treatment sotrovimab (Xevudy), developed by GSK and Vir Biotechnology, is approved by the Medicines and Healthcare products Regulatory Agency (MHRA). It was found to be safe and effective at reducing the risk of hospitalisation and death in people with mild to moderate Covid-19 infection who are at an increased risk of developing severe disease.
15 December
Quitters using NRT through NHS Stop Smoking Services down by half
According to the latest Public Health England data, the number of smokers setting a quit date using traditional nicotine replacement therapy (NRT) through NHS Stop Smoking Services hit a record low of 3.5 per cent in 2019/20, down from 7.3 per cent in 2013/14 – a 52 per cent drop in six years. Just 1.8 per cent of smokers using the service successfully quit after four weeks in 2019/20. The percentage of people in England smoking has continued to fall, however, to an all-time low of 13.9 per cent.
Online vaping retailer Vape Club says the new data highlights the increasing role of vaping as a smoking cessation tool. The number of ex-smokers who vape has risen from 11.7 to 12.3 per cent. Alcohol is the third most common factor in cigarette cravings, after stress and anxiety, according to the Quitting Smoking for Mental Health Study, conducted by Vape Club. Some 25 per cent of ex-smokers stated cravings were at their strongest when drinking alcohol.
"We'd expect to see plenty of New Year's resolutions to finally quit smoking for good. The figures show us that if people are intending to quit, they will be turning to newer forms of alternative nicotine delivery and smoking cessation methods," says Vape Club director Dan Marchant. "With news the NHS hopes soon to be prescribing vaping products to people looking to ditch the habit, we hope that many more smokers will benefit from the harm reduction potential of vaping, and leave cigarettes behind."
16 December
Combined clinical service at heart of new pharmacy settlement in Wales
The Welsh Government announces a new contractual settlement (CPCF) with community pharmacies. The agreement aims to make pharmacies the first port of call for minor ailments and other health conditions, and free up capacity in other parts of the health service.
As well as wide-ranging changes to funding distribution and service delivery, a landmark Clinical Community Pharmacy Service (CCPS) will see pharmacies able to provide contraception, minor ailment treatment, emergency medicine supply and seasonal flu jabs in a single service. And from April 2022, all pharmacies will be able to provide a new national independent prescribing service, subject to having a trained pharmacist on the team.
The new CPCF for Wales also seeks to tackle workforce issues by, for example, extending prescribing training availability, providing more training pathways for pharmacy technicians and evaluating the Welsh Government-funded protected learning time pilot for community pharmacy professionals.
The pre-agreed settlement is worth £154.2 million a year up to April 2025, with the reshaping of how funding is distributed accelerated from next April. The new CCPS and prescribing services will receive £13.3m and £18.2m in funding respectively by 2025.
Dispensing payments, currently capped at £17.6m per year, will drop to £8.9m next year before rising slightly to £9m in the two years following. Meanwhile, the practice payment fund will be slashed from £25.7m to £5.1m.
Welsh health minister Eluned Morgan said: "During the pandemic, Wales' community pharmacy network has played a significant role in supporting millions of people, whilst helping to keep pressure off GP practices, hospitals and other public services during a critical time. It is now time to recognise and reward pharmacies that understand, share, and can deliver our longer term ambition."
Community Pharmacy Wales chair Mark Griffiths said: "This new framework sets out a collaborative, innovative and progressive approach to maximise the impact of community pharmacy teams to meet the need of the NHS and people in Wales now and for future generations."
Sponsored
Sponsored Education
With research suggesting a possible link between COVID-19 and EPs, make sure you're confident discussing EPs and their treatment with customers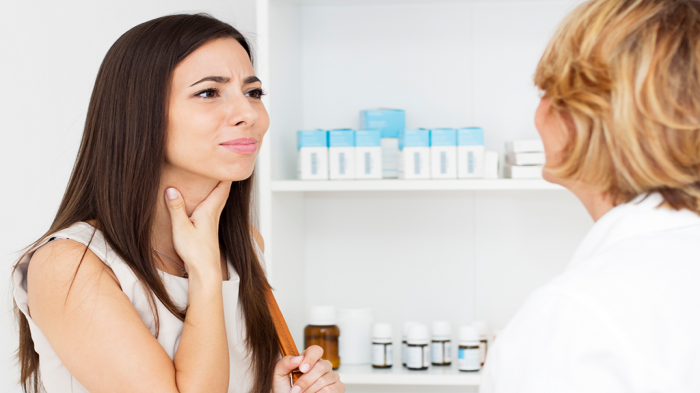 Sponsored Education
This module will help you to understand and educate customers about the risks of antibiotic resistance, and recommend products to help them effectively manage their sore throat symptoms.
Record my learning outcomes