Covid challenge for newly acquired pharmacy
News
Covid challenge for newly acquired pharmacy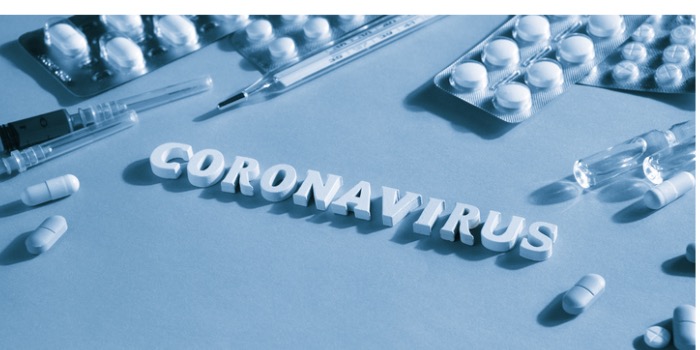 The renovation of a newly acquired pharmacy had to be put on hold due to the Covid-19 outbreak, with store staff working while socially distancing around half finished premises for two months before workmen were able to finish the job.
Family run JMF Healthcare acquired its third site in Aberdeenshire, the E I Mackie pharmacy in the Garthdee area of Aberdeen, on
1 March. John Fowlie, who runs the business with his wife, takes up the story. "Although coronavirus had been mentioned at that point, it wasn't going to be any major undertaking," says John. "It soon was."
With a previous owner retiring, Mr Fowlie's plan was to work in his new pharmacy for six to eight weeks while a new pharmacist employee served his notice, to get a feel for the community, and to oversee a modernisation of the store. "I took over on a Monday, and the following Monday, the joiner came in and started work," he says. "We hadn't put anything back together again when we realised there was more of an issue. We restricted people coming into the shop, quickly got screens up, but we were in the middle of a refit – it was tricky. Fortunately, the main dispensary was workable, although not completed. The day after the lockdown was announced, the joiner arrived to take his tools away." The team worked around the debris for a couple of months before the joiner and electrician returned at the beginning of June. "The staff have been first class in all my three shops," Mr Fowlie says.
He opened first in Newtonhill, just a few miles south of Aberdeen, in 2008 and then further south in Edzell six years later. "Every day, you are exposing yourself at work, but they've all gone far beyond what they had to. A couple of times we've had staff who have had to isolate, but – touch wood – nobody has had Covid.
"I would have liked the fresh look quicker, done some advertising, generally got to know the community a bit better, and that's been put on hold. But there's been appreciation for what we have been doing, and we've dramatically increased our prescription collection and delivery services, which have been a big plus."
The pharmacy was acquired with the support of a six figure funding package from Bank of Scotland. That support has continued throughout the crisis. "I moved to them because they were very supportive of expansion, and they said they were very keen to promote pharmacy and healthcare. I haven't needed it, but there was additional support there if required for cashflow, even before Covid. As you know, Community Pharmacy Scotland quickly negotiated a large advance which eased any cashflow problems, so fortunately I haven't needed anything further."
With a new pharmacist installed in April, things are now progressing well at the pharmacy, albeit with new ways of working. "We have to take each day as it comes," Mr Fowlie says.
Sponsored
Sponsored Education
Work through a customer consultation to determine the possible cause of stinging, gritty eyes and recommend an effective treatment to help ease these symptoms.
Sponsored Education
Identify the 5 key elements to address in your dry skin consultations
Record my learning outcomes