Boots UK lends support to blood donor campaign
News
Boots UK lends support to blood donor campaign
Boots UK has joined other businesses in promoting the NHS Missing Type campaign to find new blood donors. For the first time, the company will remove the Os from its logo in order to draw attention to the importance of giving blood. Boots is also supporting its 60,000-strong UK workforce to sign up to the donor register.
The National Health Blood and Transplant Service asked leading organisations to support the Missing Type campaign by removing A, O and B – the letters that make up the blood groups – from their branding. NHS Blood and Transplant first ran the campaign in 2015, and this year has brought together 25 blood services from 21 countries to call for new donors.
There are eight main blood groups – A positive, A negative, B positive, B negative, AB positive, AB negative, O positive and O negative. O negative is the universal blood type, which means that O negative red cells can be used to treat patients of all blood groups.
The campaign encourages everyone to register as a donor – regardless of whether they have ever given blood before or whether they know their blood group. People from Black Africa, Black Caribbean, mixed race, Arab and South Asian heritage are particularly encouraged to become blood donors in order to meet the needs of ethnically diverse patients. 
Boots UK chief pharmacist Marc Donovan commented: "We're really delighted to support this year's Missing Type campaign and we hope that our colleagues and customers will join us and help 'fill in the gaps' by registering as new donors. Every donation helps and could save up to three people's lives."
Mike Stredder, Director of Blood Donation at NHS Blood and Transplant, said: "Blood donation is an amazing gift and we are really grateful to Boots UK for their support.
"Thanks to the generosity of our current donors, hospitals have the blood needed to treat patients and there is not a crisis in blood stocks. Despite overall blood use in hospitals declining, we need more people to start giving blood to replace those who can no longer donate and to ensure we have the right mix of blood groups to match patient needs in the future."
To sign up as a new donor, visit: www.blood.co.uk or call 0300 123 23 23.
Sponsored
Sponsored Education
Safely recommend the most effective laxative for every customer with constipation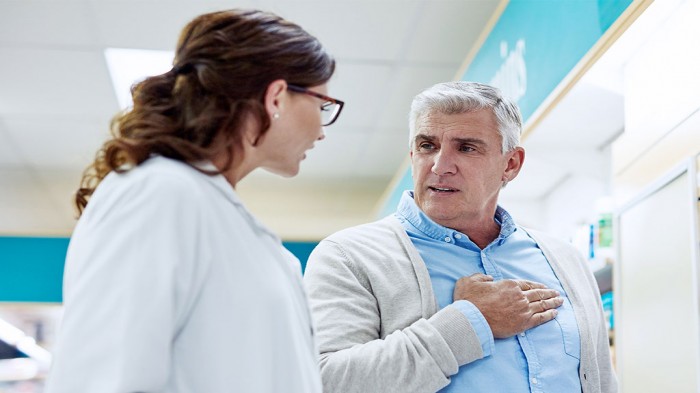 Sponsored Education
Discover the key benefits of Guardium so you can recommend this PPI with confidence to help ease heartburn and acid reflux symptoms
Record my learning outcomes