Superdrug launches £99 perimenopause blood test service
News
Superdrug launches £99 perimenopause blood test service
Superdrug is to offer private in-clinic blood tests to women experiencing symptoms that may be related to perimenopause.
The chain will charge £99 for the service, which looks at reproductive hormone levels and other health areas such as cardiovascular health, thyroid issues and possible nutritional deficiencies such as low calcium or vitamin D. Patients are required to fast for a short period before undergoing screening.
Caris Newson, head of healthcare services at Superdrug, said: "Our perimenopause health screen service makes it as convenient as possible for people to get professional advice, consider strategies to manage their symptoms or pursue treatment options which could significantly improve their quality of life."
The announcement of the service comes amid significant disruption to the supply of HRT products in UK pharmacies, with health secretary Sajid Javid recently appointing a HRT 'tsar' to explore the issue with manufacturers and clinicians.
Superdrug said that around 13 million women in the UK are either peri- or -post-menopausal, with some experiencing symptoms like hot flushes and night sweats for as long as 15 years.
Superdrug medical ambassador Dr Sara Kayat said: "Whilst most cases can be diagnosed by a doctor based on symptoms alone, many women understandably would also like to have blood tests to confirm the diagnosis.
"However, it is important to know that the female hormone levels can fluctuate during the perimenopause and can at times drop back down to normal levels."
Sponsored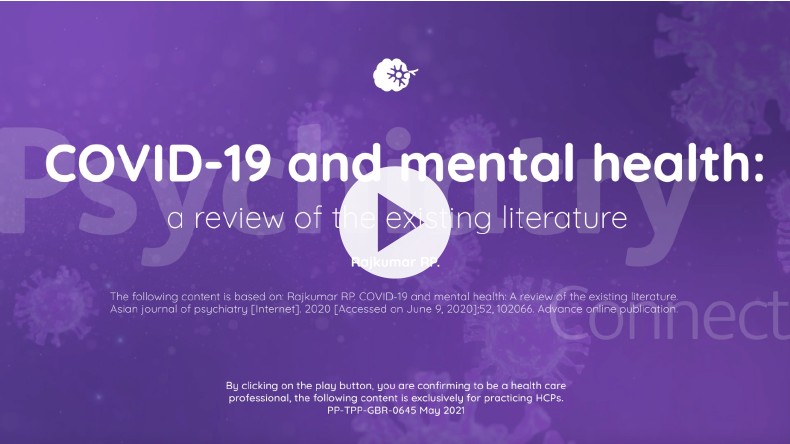 Sponsored Education
Viatris has created this short video based on a publication reviewing global research into the potential impact of the Covid-19 pandemic on mental health. It identifies six areas where psychiatrists can play a role in supporting people's mental health through these difficult times.
Sponsored Education
This module highlights a new opportunity to treat heartburn and reflux in the pharmacy with Omeprazole 20mg, which is newly available for customers to purchase OTC.
Record my learning outcomes