Pharmacies at crisis point because of pressures, reveals PSNC survey
News
Pharmacies at crisis point because of pressures, reveals PSNC survey
By Neil Trainis

A survey carried out by the PSNC has revealed workload and funding pressures are impacting the mental health of pharmacy teams, with many contractors forced to cut back on services or reduce opening hours.
The negotiator said its survey of more than 5,000 pharmacy premises and 1,000 pharmacy team members pointed to "unsustainable pressures" in the network, with 91 per cent of pharmacies enduring staff shortages and nearly half of contractors "extremely concerned about their pharmacy's finances".
Eighty per cent of respondents said the cost of running their business was "significantly higher than this time last year".
In terms of workload, nine out of 10 pharmacy teams have experienced a "significant" increase in the volume of phone calls from patients wanting to talk about their prescriptions, while 86 per cent said there had been more requests for healthcare advice.
Meanwhile, 98 per cent of respondents reported that workforce shortages were heaping more pressure on pharmacy teams and 82 per cent said greater pressures in the workplace were negatively impacting their mental health.
Seventy-nine per cent of respondents reported a score of five or below when asked to rate the extent to which they are coping, with one signalling 'not coping at all' and 10 'coping perfectly fine'.
The PSNC warned that increasing pressures have forced two-thirds of pharmacies to reduce their services and 29 per cent to cut back their opening hours. Ninety per cent of respondents said they could not spend as much time as they wanted with patients and 87 per cent reported it took them longer to dispense prescriptions. Just 34 per cent said they thought they had the capacity to roll out new services moving forward.
Eighty-three per cent of pharmacies also said they experienced "a significant increase" in supply issues in the last 12 months which had led to "extra work and additional stress for staff." Two-thirds said supply issues were occurring on a daily basis and 97 per cent said that was causing frustration from patients.
The PSNC said it has shared its findings with the Government and NHS England & Improvement in the context of ongoing negotiations for Year 4 of the contractual framework. Chief executive Janet Morrison said the survey's findings made "distressing reading for anybody in the sector" and revealed some pharmacies were "at crisis point."
"Pharmacy teams will do everything to ensure that patients get what they need, so it is particularly worrying to see the impact that pressures are starting to have on patients and the public as well," she said.
"We must take these findings as the warning signal that they are: the pressures on community pharmacies - coming from a combination of workload, workforce and financial factors - are simply unreasonable, and unsustainable.
"Millions of people rely on their local pharmacies every day, and it is imperative both for them and for the wider NHS that this does not fail: to guard against that, NHS England and the government must take heed of these findings and work with us to urgently address the causes."
No pharmacist shortage, claims PDA
The findings on workforce appear to contradict a recent Pharmacists' Defence Association survey which found 63 per cent of its members did not believe there was a shortage of pharmacists.
Insisting "there are more pharmacists in the UK than ever before," the PDA told Independent Community Pharmacist: "The facts show the increase in registrant numbers is far more than the number of new roles in GP practices, contrary to the frequently repeated myth that somehow the growth in GP practice opportunities has caused community pharmacy shortages.
"Yet, despite the record number of potential employees, community pharmacy does find it difficult to recruit and retain professionals, due to the environment and reputation of jobs in community pharmacy."
The PDA holds that what has been construed as a workforce shortage amounts to disenchantment among staff in working at some multiples because of poor working conditions, resulting in a recruitment and retention challenge for employers. The Company Chemists' Association maintains there is a genuine workforce shortage, citing rising demand
Sponsored
Sponsored Education
This module highlights a new opportunity to treat heartburn and reflux in the pharmacy with Omeprazole 20mg, which is newly available for customers to purchase OTC.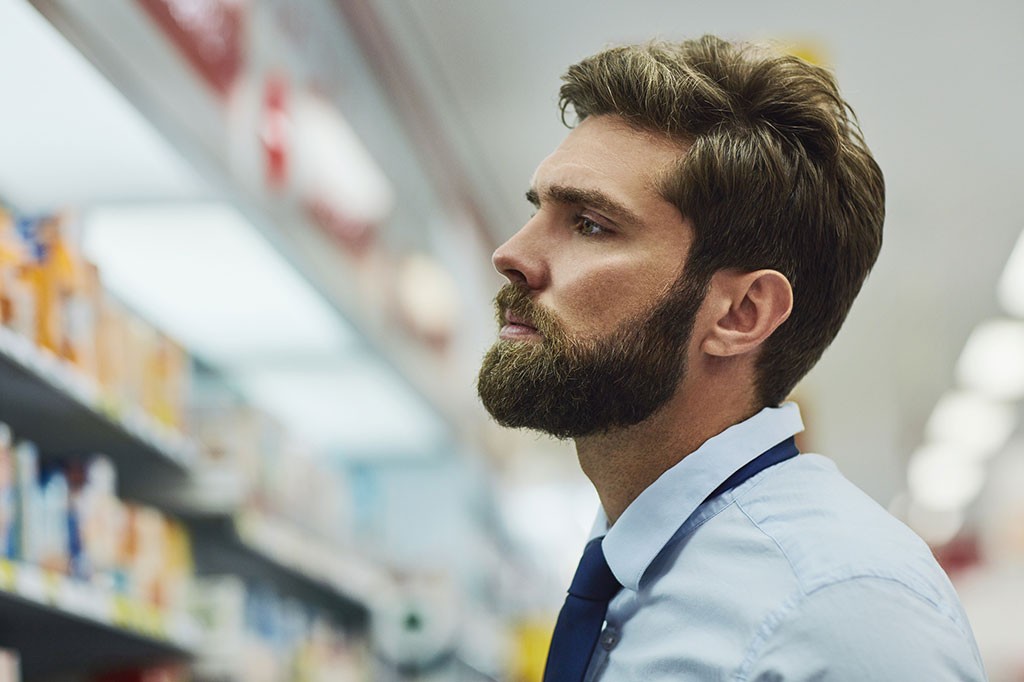 Sponsored Education
Get back to basics on the causes and impact of erection problems so you can confidently support your male customers
Record my learning outcomes