Most people would turn to pharmacy for Covid vaccine
News
Most people would turn to pharmacy for Covid vaccine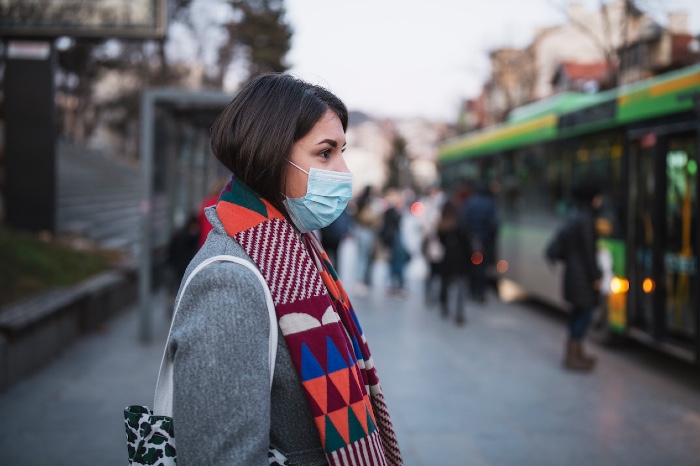 Most people would think about going to a pharmacy to get vaccinated against Covid-19 once an effective vaccine becomes available, a survey by the National Pharmacy Association has today (Monday November 9) revealed.
Research into the public's attitude towards community pharmacy during the pandemic, unveiled at the NPA 's winter conference, found 73 per cent would "definitely or might" turn to a pharmacy for a vaccine while eight per cent said they would not. Nineteen per cent said they would not get vaccinated at all.
The research also found that 68 per cent of people have visited a pharmacy on at least occasion during the outbreak and 35 per cent have gone to a pharmacy because their GP has not been able to see them.
Forty-two per cent of those went to a pharmacy for a minor illness, 33 per cent for access to medicines, 15 per cent for a health check and 12 per cent for a examination following changes to the body such as a lump.
Eight per cent discussed mental health problems and six per cent talked about changes to their physical health. Just over 2,000 adults took part in the online survey.
"Community pharmacy can play a significant role in the Covid-19 vaccination programme, having already proven our capabilities in relation to the NHS flu vaccination scheme. The NHS will need to deploy all the providers at its disposal for this vital task," NPA chair Andrew Lane said.
"Most people can get to a pharmacy within a matter of minutes, including in the most deprived areas, which is a level of access unsurpassed elsewhere in the health service.
"What's more, people have a high level of trust in their local pharmacists, which could be an important factor in overcoming doubts and misapprehensions about vaccines for Covid-19."
Mr Lane said pharmacies can help local communities overcome the disease but only if they are given "adequate resources for implementation," with concerns over the government's failure to sufficiently support the sector funding-wise intensifying.
"A firm commitment to meet the extra costs already borne by pharmacies to deliver NHS care during the pandemic would be enormously helpful in motivating pharmacies for the next phase of the pandemic response," he said.
Sponsored
Sponsored Education
Work through a customer consultation to determine the possible cause of stinging, gritty eyes and recommend an effective treatment to help ease these symptoms.
Sponsored Education
This module highlights a new opportunity to treat heartburn and reflux in the pharmacy with Omeprazole 20mg, which is newly available for customers to purchase OTC.
Record my learning outcomes