Lessening the impact of a migraine
Long term conditions
Lessening the impact of a migraine
How pharmacies can help migraine and headache sufferers get back to work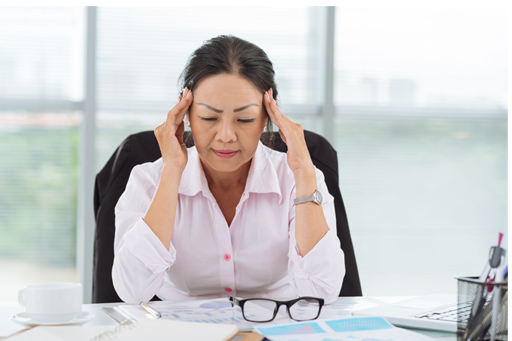 About 18 per cent of women and 7.5 per cent of men suffer from migraine, but a recent survey carried out by leading migraine charities – the Migraine Trust, National Migraine Centre and Migraine Action – found that almost two-thirds of adults believe that employers have a lack of understanding about the nature of migraine and the impact it can have on their staff.
With one in seven people affected by migraine and about 90 per cent of them suffering moderate or severe pain, according to NICE, it's little wonder that this has an impact, not only on their dayto- day life, but also on their work. About threequarters of people experience a reduced ability to work when they have a migraine, while one-third need bed rest.
So, do employers take headache and migraine seriously enough? There can be little doubt that the implications should be taken seriously, with a combination of absenteeism and reduced output leading to about 20 working days lost each year attributed to each migraine sufferer. This results in 25 million days lost through migraine from work or schools, which is estimated to cost the economy £2.5 billion.
Involuntary contributions
Contributory factors that predispose people to migraine include stress, depression and anxiety. Workplace environments and employers themselves may therefore unwittingly be contributing to the problem.
Perhaps more concerning is that, according to the poll, one in five people didn't think health professionals realised the characteristics and impact of the condition on their patients. The World Health Organization classes migraine as among the most disabling illnesses, yet 70 per cent of people were either unsure, or did not know whether migraine could be classed as a disability.
According to the migraine charities, under current legislation migraine may be classed as a disability if its severity and frequency impact on someone's working life.
Attitude adjustment
According to another survey published earlier this year on workplace rules, regulations and attitudes, almost half of respondents said their employer's sickness and absence policy did not treat people with fluctuating health conditions such as migraine fairly, and one in three said their employer had inflexible policies and procedures.
One in four said their employer was reluctant to put support in place, and if it had put support in place, then it did not meet their needs. Half of workers said this was due to their employer's lack of understanding about their condition and its effect on them.
What can be done to meet the needs of migraine sufferers to not only help reduce the impact on their lives, but to educate employers about the condition, and improve on The Migraine Trust's very poor statistic that one in five migraine sufferers has lost a job as a result of the condition?
The Migraine Trust has developed a support pack, available from migrainetrust.org, which provides general information for people with migraine, their colleagues, managers, HR departments and occupational health professionals about ways to manage migraine in the workplace. It explains employers' obligations and employees' rights under the Health and Safety at Work Act 1974 and the Equality Act 2010 and outlines some useful suggestions on managing absence, as well as describing some workplace changes (or reasonable adjustments) that may help people who suffer from migraine.
Pharmacists and their teams may find it useful to signpost people to this document if they are concerned about the impact migraine may have on their work or career. Similarly, employers may find it useful to help their workers.
Migraine charities' survey findings
49 per cent said UK schools and universities fail to understand the nature of migraine and its effects on students
49 per cent didn't know children can be affected by migraine
46 per cent didn't know migraine was a genetic condition.
Pharmacy management
Arlene Wilkie, chief executive at The Migraine Trust, believes pharmacists have key roles in the management of migraine. "Without question, community pharmacists play a vital role in enabling migraineurs to manage their condition," she says. "They are often the first port of call for many people and may often interact with those who perhaps aren't even aware that they are experiencing a migraine.
"Many community pharmacies will already be aware that migraine is under-diagnosed and under-treated in at least half of patients and that one-third of people affected by migraine can experience significant distress at some stage of their lives. A community pharmacist can make a diagnosis alongside encouraging enquirers to book an appointment with their doctor. They can also suggest appropriate over-the-counter remedies and holistic self-care suggestions to help patients consider lifestyle adjustments that may help them to manage their migraine triggers.
"We would also encourage community pharmacists to signpost enquirers to The Migraine Trust's support services. Additional support can empower migraineurs to be able to inform friends, families and colleagues of the condition."
Headache and migraine are among the most common reasons for people to visit a pharmacy. Pharmacists have a significant role in diagnosing migraine, recommending appropriate treatments and referring when necessary if the person has red-flag symptoms that need immediate medical attention, or if they have existing medical conditions for which OTC medicines are unsuitable. In addition, they may be able to identify people who are frequent purchasers of OTC analgesics who may have medication-overuse headache or signs of an addiction to codeinecontaining products.
Community pharmacists can help provide information and advice to enable people to get the most out of their migraine medication and explain what other measures can be taken to avoid migraines or suggest some measures that may help reduce the impact of this often debilitating condition.
The Migraine Trust says possible triggers include:
Alcohol – red wine contains tyramine, which may trigger migraines. This may need to be avoided l
Caffeine – excessive consumption. People may need to reduce caffeine intake gradually
Computer screens – taking regular breaks and using an anti-glare screen may help
Dehydration – people should drink at least eight glasses of water per day
Foods – responsible in about 10 per cent of people. People may crave sweet food, for example chocolate, before the onset of pain and incorrectly believe that to be the trigger
Hormonal changes – migraines can be linked to the menstrual cycle and may be exacerbated during the menopause
Medication – headache or migraine is a common adverse effect of some medicines
Stress – this is commonly associated with migraine.
 
Comment
Thorrun Govind, locum pharmacist, North West England "I think the questioning techniques are so important with this topic, because headaches can be a sign of something else. I had a patient who came in with headaches and dizziness, and from talking to him I realised that he hadn't been taking his blood pressure medication properly, so I sent him to a GP and it turned out that the patient was on too high a dose. A lot of headache medications are for short-term use only, so tell patients when they need to be seeing a GP. Overuse headaches are another problem to look out for."
Sarina Mughal, professional services pharmacist, Day Lewis Plc "I think we could take this whole category more seriously. Migraines can be very painful. I am a migraine sufferer myself so I can relate to my patients, especially if they are experiencing nausea, vomiting or aura, which can be quite concerning and very disruptive to their daily lives. We make a big effort to position this category visually in-store. Key products for us are Panadol, Nurofen and Migraleve."
Tolu Adams, pharmacist, Day Lewis Camberwell "We see people about headaches every day. First, we ask the WWHAM questions and also look out for red flags. For example, if they have a severe headache with pain at the back of the head that could be caused by high blood pressure. If they have pain behind the eyes, you want to refer them straightaway; it could be glaucoma. If it's just a normal troublesome headache you want to see what they've used already and then go from there."
Sponsored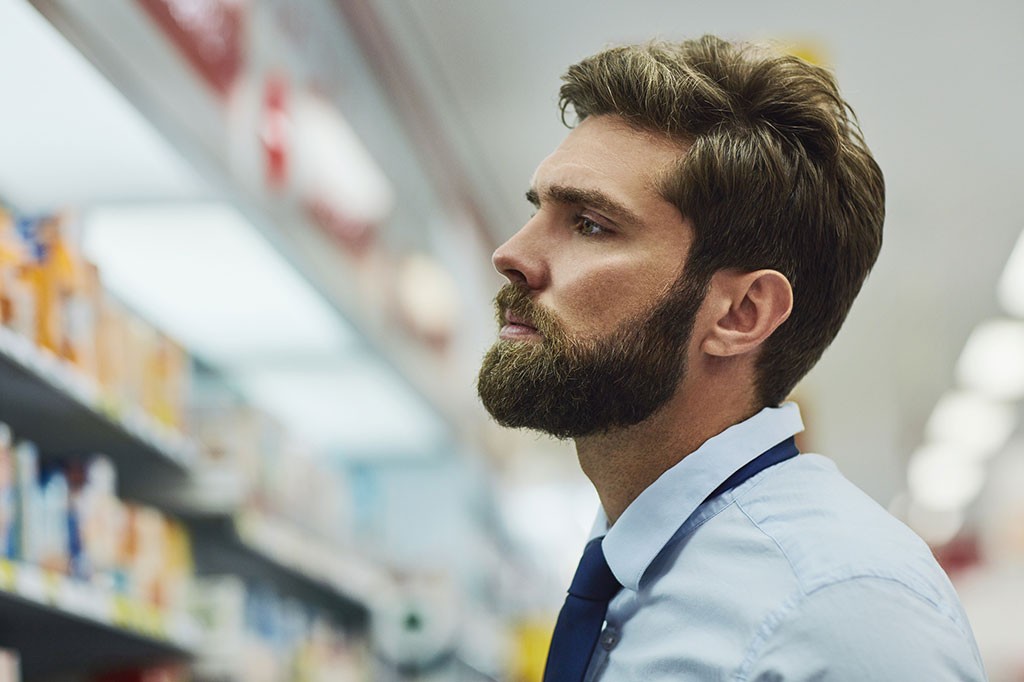 Sponsored Education
Get back to basics on the causes and impact of erection problems so you can confidently support your male customers
Sponsored Education
With research suggesting a possible link between COVID-19 and EPs, make sure you're confident discussing EPs and their treatment with customers
Record my learning outcomes