The long-term vision for local pharmacy services
Interviews
The long-term vision for local pharmacy services
People are living longer, and many of are doing so while coping with long-term conditions. P3 reviews a selection of successful projects that have been running in pharmacy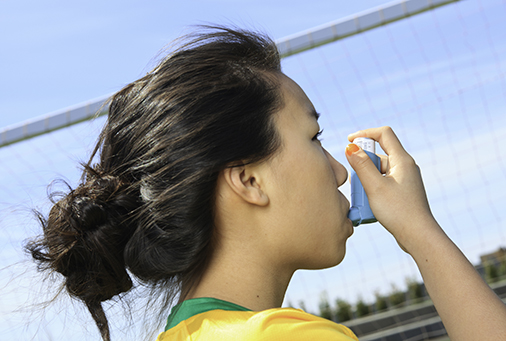 The effective management of long-term conditions such as diabetes, asthma and chronic obstructive pulmonary disease (COPD) is widely recognised as one of the greatest challenges facing the NHS. More than 15 million people are living with at least one long-term condition (LTC), and this number is expected to rise, while the number of people living with multiple LTCs is also predicted to increase to 2.9 million in 2018. #
In its Improving Care For People With Long Term Conditions report last November, the RPS focused on the need to enhance the role of the pharmacist as part of a multidisciplinary approach in tackling the challenges facing the NHS in treating and supporting people with LTCs. Similarly, The Community Pharmacy Forward View mentions involvement in long-term care as one of three key roles for the community pharmacy of the future.
One example is the Community Pharmacy Future (CPF) project, which helps people with LTCs to use their medicines effectively, improves their skills and confidence in managing their health, and enhances overall quality of life. The CPF project has been running since 2011 and is sponsored by Boots, Well, LloydsPharmacy and Rowlands, but involves pharmacies from across the sector.
The project has successfully tested three services: a service to detect undiagnosed COPD patients, an award-winning COPD support service to help individuals better manage their LTC and a support service for people over 65 who are taking four or more medicines (FOMM). A fourth strand, The Community Pharmacy Future Pharmacy Care Plan (PCP) service, has recently completed its trial.
PCP service, Wakefield and North Kirklees
The PCP service was funded by the four CPF companies with support from PSNC and Pfizer, and delivered by 43 community pharmacies in Wakefield and North Kirklees CCGs, including five independent pharmacies. The service, focusing on long-term conditions, was carried out by the pharmacist, supported by pharmacy staff who peformed the assessments and measurements for patients. Working in this way allowed pharmacists to focus on the more clinical elements of the service.
Designed to support those with confirmed diagnosis of multiple LTCs and considered at risk of suffering from acute exacerbations due to poor self care, patients were identified through their GP records or by their pharmacy medication records. Patients were offered an in-depth consultation with a pharmacist, who reviewed their medicines programme and offered support with any devices they used, and worked with them to understand what health goals they would like to work towards.
Importantly, this person-centred approach considered the individual as a whole, according to project manager Malcolm Harrison, NHS Innovation Accelerator fellow and senior manager, projects and contract development at Boots UK. "Providing a personalised approach to care planning is an important step in supporting patients living with LTCs," he says.
"Quite often it can be the personal goals that can be the motivator for a patient to become more engaged in their health, and therefore it is important to take these into consideration."
Mr Harrison says many of the pharmacists have retained the close relationships they had built up with their patients, and have continued supporting them to self care.
Boots Anticoagulation Service, Bromley
Nine Boots pharmacies in Bromley, Kent, have run an anticoagulation service for patients who need warfarin therapy since 2013. The service, commissioned by Bromley CCG and reimbursed with an agreed tariff, is offered seven days a week to allow maximum access to patients and extends to a domiciliary service for housebound patients. Following the publication of updated NICE guidelines on atrial fibrillation management in 2014, Boots worked with the CCG to develop and implement a new care pathway for patients who require anticoagulation. It allows independent pharmacist prescribers to counsel and advise patients on anticoagulants and initiate and monitor them accordingly, with two pharmacy technicians who provide the domiciliary element of the service and also two administrators.
One of the most significant benefits is the high level of convenience the service offers. "In the past, patients needed to go to hospital where they could wait up to four hours for their INR levels to be measured before receiving their new dosing instructions by post," says a Boots spokesperson.
"With the Boots Anticoagulation Service patients are given a timed appointment slot, lasting no more than 10 minutes, in which their INR is checked and warfarin dose adjusted immediately. Patients have rated this service as excellent with regular 100 per cent scores in patient satisfaction surveys."
Asthma management, Powys
A public awareness campaign titled It's Not OK was introduced in the Powys Teaching Health Board area to enable community pharmacists to take a much more hands-on role in explaining to patients that it's not OK to suffer with regular wheezing, but through effective inhaler technique and appropriate lifestyle choices living with asthma can be largely symptom free.
The health board has also invested in the development of an enhanced community pharmacy service to enable greater clinical interventions by pharmacists in the management of asthma. Based on a community pharmacy service model in Leicester, led by Anna Murphy, consultant respiratory pharmacist at University Hospitals of Leicester NHS Trust, it offers patients a clinical review of their medicines, addresses their inhaler technique and lets them speak to pharmacists in confidence about controlling the symptoms of their asthma.
Jason Carroll, medicines management pharmacist for Powys Teaching Health Board, believes that engaging community pharmacists in services for long-term conditions requires a number of key elements. "The service must address population and local service needs," he says.
"It must be integrated into models of routine care, and must foster collaboration between GPs and community pharmacists. The future of modern community pharmacy services will require new patient-facing skills, and it is vital that pharmacists develop their confidence for clinical conversations and are able to be supported and mentored to move into this important space."
Young Diabetics Project, Swindon and Wiltshire
The Young Diabetics Project was delivered through 26 community pharmacies in Wiltshire from June 2015 to May 2016. Funded by Wiltshire Council Public Health Team, its aim was to promote self care in young patients with diabetes by identifying eligible patients (those receiving treatment for type 1 or type 2 diabetes between the ages of 16 and 40) from their medication records.
Patients were engaged in a structured discussion about the contents of the local diabetes blue book and the long-term complications of poor diabetes control when they collected their medicines. A small sample was followed up at the next collection of medicine following the intervention. One-third reported they had participated in more of the care processes designed to support their care, a quarter had made lifestyle changes following the intervention, and more than half had looked at the resources included or suggested in the pack.
Feedback from patients was overwhelmingly positive, according to Fiona Castle, chief officer at Swindon and Wiltshire LPC, who designed the structure and format of the service with support from Swindon and Wiltshire LPC and from the Wiltshire Public Health team.
"Many diabetics are not receiving the structured education they need, and patients do want to talk and use our expertise," she says. "Patients' knowledge of long-term complications is poor, so you can make a difference, but we have to start the conversation. A change of culture in pharmacy – proactively identifying patients from our PMRs – is necessary if we want to capitalise on our patient base to deliver services."
Multiple services, Glenrothes
Among other initiatives, Bernadette Brown runs asthma, COPD and diabetes clinics at Cadham Pharmacy in Glenrothes, Fife.
"Asthmatics in general do not have great inhaler technique, especially the older generation," she says. "As an independent prescriber, I can find a device they can use, and one of my big roles is teaching them how to use a spacer and look after it, as well as developing asthma plans with them, with the help of my respiratory nurse – and thus their quality of life improves."
The COPD intervention runs on the same principles. "Our biggest success is in getting patients active again by helping them get their medication in devices they understand and can use," says Ms Brown. "The key in all of these is regular reviews with them, setting small goals and challenges that are important to them, and smiling with them when they start to function better and enjoy activities they could not previously do."
Cadham's diabetes service has identified uncontrolled diabetics who have been diagnosed but are choosing not to take their medication, as well as undiagnosed diabetics. "In one case, we helped a lady who had a glucose level of 28 get medication very quickly and she is coming to our clinic once a month now," says Ms Brown.
Feedback for the services has been positive. Ms Brown says the public like the ease of access and building a relationship, while nurses and doctors who work closely with the pharmacy said: "they value our input and are very happy when our shared patient gets better with a team approach to their care".
Future developments
Are there successful projects for long-term conditions in your local area or is commissioning and funding a problem for such ideas? While the ability of community pharmacy to provide longterm care for patients is not in question, there are still some obstacles to overcome.
Indeed, in his 2016 Community Pharmacy Clinical Services Review, Richard Murray said to achieve this is "likely to require action to overcome longstanding professional boundaries in primary care as well as provide more support to pharmacists to make the changes necessary".
Sponsored
Sponsored Education
With research suggesting a possible link between COVID-19 and EPs, make sure you're confident discussing EPs and their treatment with customers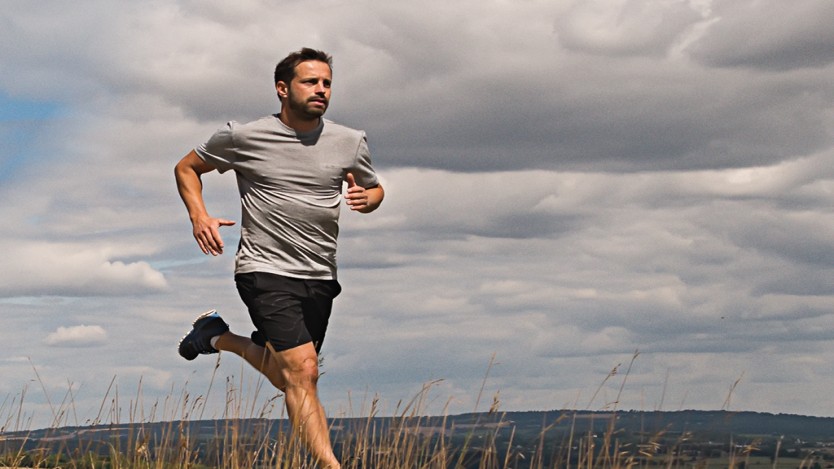 Sponsored Education
Make the right recommendations to support customers to stop smoking
Record my learning outcomes