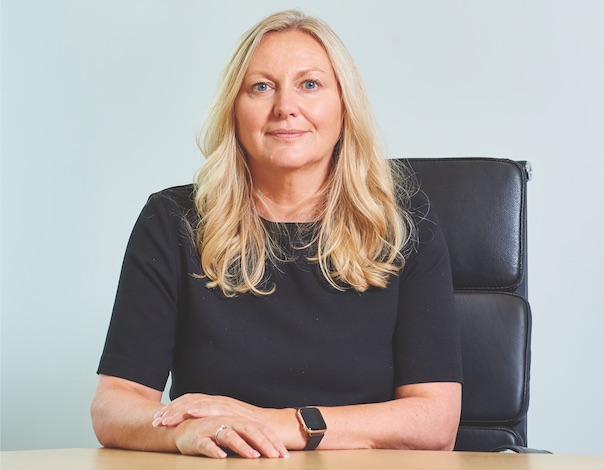 By Rob Darracott
Kim Innes says every day is a school day in her role as Teva's UK & Ireland general manager. "As long as I'm learning, I'm happy. There are still so many things to do when we're really focusing on patients. They are getting a stronger voice. They want to be treated the way they want to be treated. They want to access their medicines the way they want to access their medicines. Now 60 and 70-year olds are on Zoom and FaceTime. Whatever we bring to market has to have patients at the centre."
We're speaking days after the launch of the pre-filled pen presentation of AJOVY® (fremanezumab). The pen offers added convenience and flexibility to sufferers of chronic migraine responsive to anti-CRGP (calcitonin gene-related peptide) drugs. In June, it was the first anti-CRGP medicine approved by NICE (National Institute for Health and Care Excellence) for use in the NHS, having been previously approved by the Scottish Medicines Consortium (January).
The pen device (AJOVY® was initially available in a syringe) is the latest in the company's line of patient-friendly presentations that started in 2004 with the Qvar® beclomethasone inhaler in the patented Easi-breathe device.
Kim says there are a number of strands to the company's approach to the challenges patients can face in taking their medicines. "It could be how the product is ingested. It could support adherence by reminding people to take it; it could be better labelling or a wraparound service [Teva provides a fully-funded homecare service for its new device, including training in self-administration by a nurse]."
"We are one of the largest suppliers to the NHS and while our heart and soul is that of a generic manufacturer – it's what the company history is about – we are also known for our new chemical entities, including Copaxone® (glatiramer acetate) for multiple sclerosis."
Patient-centred direction
It's Teva's diversity, with generics, NCEs and an OTC portfolio recently bolstered by the integration of large parts of what was previously Actavis, that has propelled it into the global major league, mixing with the likes of GSK and AZ, the two companies in its sights in the respiratory arena. As a country head, Kim is responsible for all aspects of Teva's UK & Ireland business, but she says that while her DNA is generics, treatments that really make a difference to patients "brings the people part of me into the room".
I see my job as looking at what's happening and trying to stitch it all together
"Migraine is often seen by people who don't understand it as just another type of headache, but it can be a debilitating illness," she says. "Our product is for those people who are suffering with chronic migraine, who may be bedbound for 15 to 20 days a month. It disproportionately impacts women, who are three times more likely to be affected than men.
"Treatment for chronic migraine had not changed for more than 20 years. We're getting loads of feedback from patients and headache specialists that it is really making a difference. The pen just makes it easier for patients to inject the product and continue to live their lives. That's the important thing," Kim says.
She believes there is a role too for pharmacists, not just with the pen, but with future products in the pipeline. "Most of them will have a recommendation that they be supervised by a health professional, at least on initiation," Kim says. "Innovators tend to do a wraparound homecare service, but we believe pharmacy should be able to deliver a similar service. Patients don't want to stay in and wait for someone to come and give them an injection. They want to take the product at the time they want to take it. That's the direction we're going in."
UK milestone for Teva
The pen breaks new ground for Teva's UK operation. It was developed at the company's research and development site in Runcorn, and will soon be filled there too. "As a homegrown product, it energises our employees, as do the patient stories we get back," Kim says. "It really makes you feel that we are giving more than just a product to society."
She promises more to come. "We don't talk about products until we get to the final stage, but in terms of NCEs we tend to specialise in CNS, oncology, respiratory and pain. The generics of the future are not straightforward either," Kim says. "There are a few little white tablets, but a lot of what we call complex generics. They might use an innovative delivery pathway or need supervision, or they may sit predominantly in secondary care. They are still generics, but we need to think differently about how we get them to market."
The pipeline is indicative of New York listed Teva's global status. Recently reported second quarter results saw revenues of $3.9bn, with free cash flow of $582m, and Teva on target for annual revenues of around $17bn in 2020, with net debt down to below $24bn by the end of the year. Like the rest of the supply chain, Teva reported unusually high demand in the first quarter due to the initial pandemic response, with sales falling back in the second; overall first half sales were around expectations.
Kim says the 2017 arrival of president and chief executive officer Kåre Schultz has unified the company around a single identity after a period of considerable growth through acquisition. "We acquired lots of different types of organisation, consolidated the back end and left the market to operate," she says. "Kåre is really passionate about unifying us in everything we do as a company and also in our culture." Teva now has one overarching mission, neatly captured on its website: "We develop and produce medicines to help improve people's lives."
We're on the cusp of something that's really disruptive, but it's also exciting
Kim says that continuing to lead in generics and getting to where it wants to be in biopharmaceuticals does not mean that Teva is inflexible. "We need to work out how we interact and work with the NHS and the Department of Health – there are not many systems that work in the same way as the UK." Kim says her understanding of the market, built up over 30 years with Teva, means she can spend her time thinking about the future.
"I'm really lucky that I understand the business we do, and I know who to go to when I don't. My very strong team do the day to day execution. My role is looking at how the industry is going to develop and what added value we can bring as a company. For example, to do things differently with digital and become digital experts we're going to have to partner with people to make that a reality. I see my job as looking at what's happening and trying to stitch it all together, so we get the right tools and the right mix of products that continues to be successful in delivering value to our customers and patients".
Seniority brings additional responsibilities. Teva has three geographies – North America, Europe and International Markets. Kim sits in the European commercial team, reporting to executive vice-president, European commercial, Richard Daniell, her predecessor as UK business chief. "We all have our jobs to do in our countries and we share best practice, but we have opportunities to grow as individuals as well," Kim says. "I lead the European initiative for inclusion and diversity; it's one of my passions."
Kim was part of the global team for the integration of Actavis, has been involved in a number of European projects and had a year out studying. Does she see herself as a trailblazer for women in the industry? "I'm still in a minority within the Teva group, but there are a lot of women leaders coming through," she says. "Kåre is driving the right agenda for that as well."
Responding to the coronavirus
Kim says Teva has weathered the current coronavirus crisis well. "Our operations have continued to work efficiently all the way through lockdown. Our supplies have been very good – none of our manufacturing plants in any of the countries has ceased. We have a flexible working culture which helped; we haven't furloughed any employees here in the UK. We just lifted and shifted our commercial teams to working from home."
One impact of the pandemic has clearly been to exacerbate challenges within the supply chain, and increase medicine shortages. Kim says Teva is more resilient than most. "Teva has its own API manufacturing unit, so over half of our APIs come from within Europe. So while we are not as reliant on the Far East as some, we're not completely isolated from it.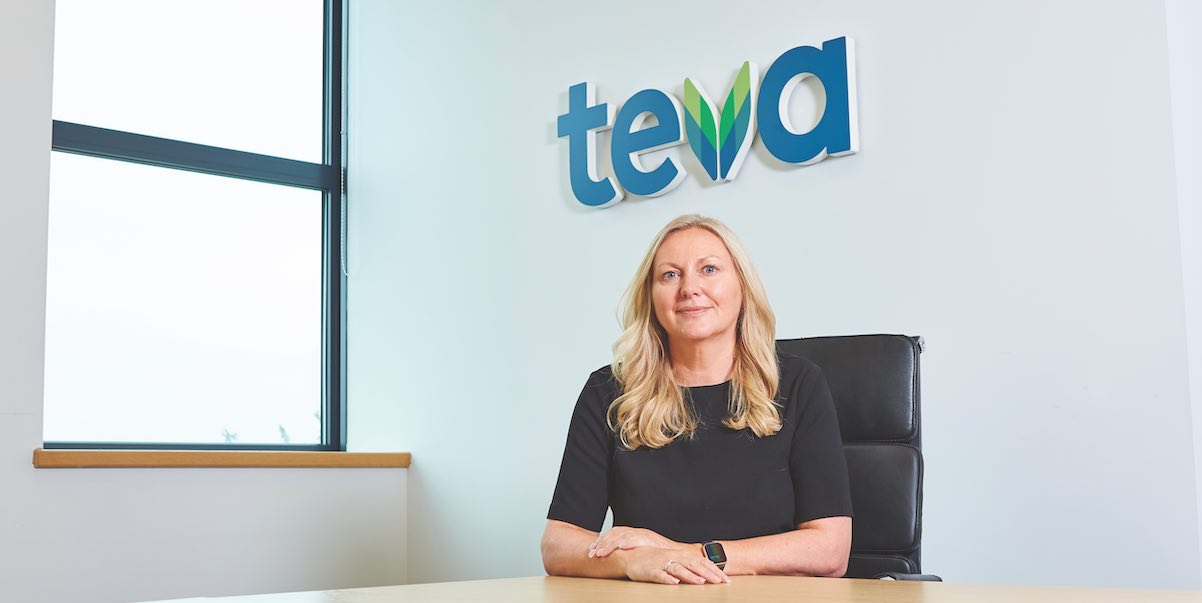 "We try to mitigate as much as we can through supply chain forecasts, we hold the stock in the right places, but shortages will happen," she says. "We need to reduce them as much as possible, but when they touch patients, the most important thing we can do, not only as Teva, but as an industry – and we do work on this with the Department of Health – is to be able to explain what is happening and when the product will be back in stock. There is a missing link there that as an industry we can do better with."
What about price changes? Late notification of concession prices are particularly vexing, I suggest, leading some pharmacists to claim that generic suppliers are part of the problem. "I disagree," Kim says. "We do our utmost to supply product." She points out that 75 per cent of prescriptions in the UK are filled with generic medicines, representing only 28 per cent of the total cost. "We are navigating having the right amount of stock for the right number of patients, where pharmacy can choose where to buy from at any point. There's a lot of unpredictability there. Our focus has to be on ensuring the patient gets their product. I'm not saying the system is perfect, but I genuinely think we do our utmost to ensure that our products are available, and available at an affordable price.
"There is a price below which there's no point making a product. That will be different for different manufacturers, but there will be times you decide products are not viable and you discontinue them. There is a process for that with the government; it's not done in isolation. We wouldn't choose to discontinue a product if we were the sole supplier, unless it was a manufacturing challenge that we couldn't overcome.
"The government has had full transparency of our pricing for a long time," Kim explains. "Anyone who thinks the pricing system in the UK is broken might want to have another look at last year's Oxera report [the BGMA commissioned the study of the UK generics market from the independent economists] because it concluded that competition basically works and the system gives better resilience than other models in Europe."
Teva manufactures most solid dosage forms for the UK market in Europe. Like the rest of the industry, the company has had to prepare several times now for Brexit's possible endpoints. Kim sounds philosophical. "We are well prepared. I'm confident no patient will go without their Teva medicine as a result of any type of Brexit, deal or no deal," she says. "It adds complexity, it adds cost and we are still waiting for some guidance, but we're experts in Brexit now and we will be prepared. One benefit of being a global company is that we're not just looking at this from a UK perspective."
Assessing pharmacy's priorities
Teva's UK footprint is itself a reflection of the company's acquisitive past. Its commercial headquarters and logistics centre is in Castleford, Yorkshire; packaging operations are on the south coast in Eastbourne; specialist teams including regulatory and sales and marketing are located in Harlow, Essex; sterile liquids manufacturing sits alongside the R&D centre in Runcorn, and there's more R&D, this time for devices, in Larne, Northern Ireland. Teva has two major manufacturing sites in Ireland, alongside its commercial headquarters in Swords, just outside Dublin. Respiratory products for more than 30 global markets are produced in Waterford, while OTC medicines are manufactured at Baldoyle in Dublin. Appropriately, these include Sudocrem, invented in 1931 by local pharmacist Thomas Smith.
Which brings us to pharmacy. Kim says pharmacists are integral to the Teva model in the UK. "We have a heavily regulated marketplace in the UK; we are not the US, and our vehicle for understanding patients is still pharmacy. We've always had a really good relationship. I think pharmacists make a vast difference to patients and lots of people are now realising through Covid what pharmacy can offer."
Covid shows if you get your heads together you can find new ways of overcoming challenges
Covid presents an opportunity to turn that recognition into action, Kim suggests. She says pharmacy seems to struggle to clearly articulate what it needs to operate in the future. As a result, it fails to make its voice heard as a distinct and valuable player in primary care.
"The future will be around the patient. Pharmacy has to be able to shift its priority from how it gets reimbursed for the product to how the overall service could work," Kim says. "It's easy for me to say because I'm not looking at my pharmacy P&L, but the challenge PSNC has is how do you get funding to be about what pharmacy does, and not what it purchases each month?"
"What do we think pharmacy should be focusing on? Pharmacy will remain important to how healthcare is delivered. We have definitely seen a shift in the way the NHS is pushing patients to pharmacy. We want pharmacy to be able to give much more advice. I know a lot of pharmacists say they are still very busy dispensing so they don't have the time to build relationships, but they probably need to start thinking about where they fit.
"Maybe the industry can help navigate pharmacists to a different way of working by future gazing – as I have said, there are lots of products in the pipeline that are going to be serviced by a home care model. Why wouldn't we have a pharmacy model? How does digital impact? We're on the cusp of something that's really disruptive, but it's also exciting. Suppose you get 20 novel, added value products for high risk or high cost patients. Pharmacy needs to work out what its role might be. At Teva, we advocate for pharmacy as best as we can because we see pharmacy as a route to patients, so maybe we need a few more round tables about the future landscape."
Kim says its response to Covid-19 showed pharmacy at its "brilliant best", but the tardy acknowledgement of that effort by government means there's work to be done. "I'm optimistic about pharmacy," Kim says. "Covid shows if you get your heads together you can find new ways of overcoming challenges. We have to work out now what elements of the Covid response will become normal ways of business and where people will move on. But pharmacy has to embrace what's going on, not fight it."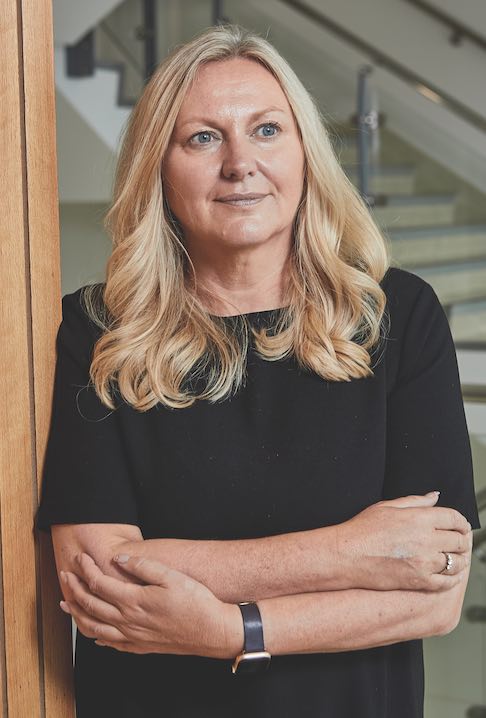 What are your major career highlights?
Being the general manager of the UK & Ireland. It's not a small job and it covers all elements of healthcare. It makes me really proud to get up and come to work. As a people leader more than a process leader, the second highlight for me is seeing people I've worked with and who have worked for me develop their careers and go on to really good things, with a passion for the industry.
Do you have any big personal ambitions?
I'm just waiting for the final plans to renovate the shack of a house I bought two years ago.
How do you relax?
I live in the countryside, so lots of walking; since lockdown I've found all the pathways in my local area. I'm a generally relaxed person. I don't find it too difficult to wind down.
What gets you to work in the morning?
I love the industry and like the people we work with, so it's not difficult. I just enjoy what I do.
What keeps you awake?
Nothing. I'm good at sleeping!
If you weren't doing this, what would you be doing?
Inclusion and diversity has always been important to me, so definitely something around understanding the psychological impact of business and how business can adapt itself to a more modern way of thinking about people in society.
Sponsored
Sponsored Education
This module highlights a new opportunity to treat heartburn and reflux in the pharmacy with Omeprazole 20mg, which is newly available for customers to purchase OTC.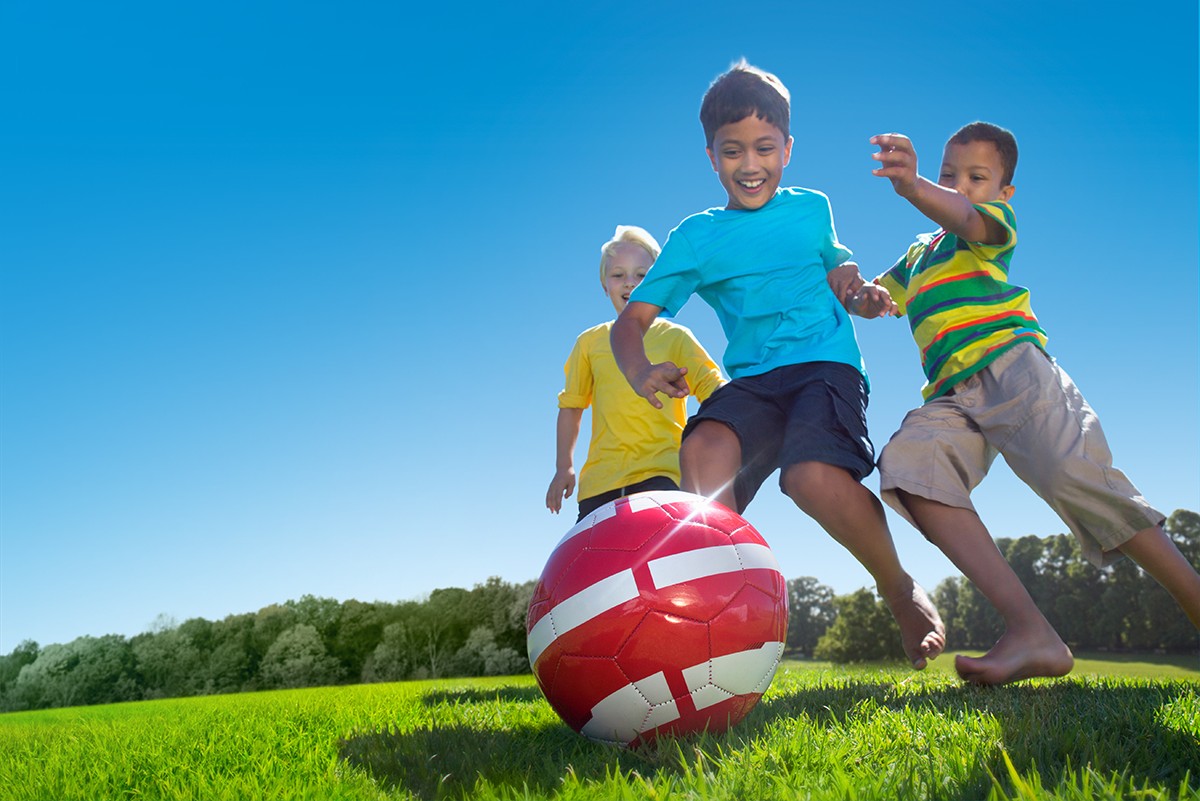 Sponsored Education
Work through this new-style module to increase your confidence in reassuring parents of children with allergies, and know what advice and products to recommend
Record my learning outcomes