By Rob Darracott
I'd seen the pictures on social media. Saghir Ahmed working in a vaccination centre, an experience he says has reconnected him with healthcare. More importantly, seeing the way his colleagues have risen to the Covid-19 vaccine challenge is validation of a management philosophy which builds from the ground up, and which values the expertise and opinion of all the people at Imaan Healthcare.
The 44 pharmacy group has contracts to run five Covid-19 vaccination hubs – in Warrington, Blackpool, Accrington, Wesham (between Blackpool and Preston) and Derby – for six months. "Our vaccination centre programme gives me confidence," says Saghir. "Let's be honest, I was just thinking off the cuff like everybody else, but I said to each of our pharmacy and operations managers: do you think we can do this in your locality? If you think we could do this, what do you need? If we need to look at going offsite, where could we go? Who do we need to speak to?
"I wanted every manager to be involved, rather than just be told we've got a new contract for you. Some said they were short staffed already, or they couldn't manage offsite as well, or they were concerned about the ramifications for their pharmacy. I was happy with that – that's sensible decision making. Other pharmacists got back wanting more information and it snowballed from there."
Saghir says he's really happy with how the centres are doing. "It's been a heck of a lot of work and stress, but it's been worth it," he says. "This time next year, we can say we did everything we possibly could, and if that means vaccinating people, then we've had our fingerprint on that as well. I've been working at some of the vaccination centres and it's been nice focusing on the patient again. It reminded me why I went into healthcare. You don't get thanked in the office for doing what you do, but you do get thanked by patients."
It's a refreshing approach. "It's how we work as an organisation," Saghir says. "A boss once told me that you're paid to make decisions and you get judged on how well you make those decisions. But you can't just have decision making at the top, let it filter down and expect intelligent people to follow orders. You can become detached from the reality of work at the coalface, so it's really important for me that the guys working in our pharmacies and the head office team feel comfortable enough to pick up the phone and say: 'Saghir, I don't quite agree with you, this isn't right.' I remember when I used to be in branch, I used to think 'They haven't got a clue what they're doing'."
We can say we did everything we possibly could, and if that means vaccinating people, then we've had our fingerprint on that as well
Saghir says it's important to him that colleagues are confident enough to challenge; it's part of the culture at the company. "If pharmacists think their job is just checking prescriptions and asking patients 'Have you had this before?', jog on. We will get more capable people in."
Some managers don't necessarily like being challenged. Saghir believes the opposite makes for a better team ethos. "It's really important to have strong individuals on the ground," he says. "When it comes to pharmacists, it's not necessarily in their make-up. They like to be in the background, getting things done properly to a tee. You've got to have people like that in your organisation as well, but I want them to be brave enough to challenge me, to challenge other people with authority in the organisation. Challenge comes from a good place when people are trying to say 'we could do better', or 'have you thought about this?'.
"We try to foster that in our in our pre-reg students as well. They are not all going to end up staying with us. Imaan Healthcare takes on around 60 a year, but we have a responsibility to create rounded pharmacists, rounded managers, rounded individuals, so wherever they go in their career, we've done our bit to set them up to be able to maximise their potential. Touch wood, I think we do that."
I suggest this requires trusting your people and your recruitment process. "Some people like to have maximum control, and that works for them," says Saghir. "My philosophy is to have people around you who are comfortable to share their thoughts and get involved in decision making. One of the best managers I ever had was Kosta Antoniou, a non-pharmacist area manager at Well. Not once did he tell me how I should do my job as a pharmacist, but he'd always question my thinking. Everyone loved working with him. He was producing outcomes above everybody else. He would create this team ethos across 24, 28 stores. If we were playing five a side, he would play. He was a massive influence on what I aspired to be."
Experiences for life
As well as being superintendent pharmacist at Imaan Healthcare, Saghir is director of operations and development at Greenlife Pharma, a consultancy, head office and service support business that acts as a back office for Imaan Healthcare and a number of other independent pharmacy businesses. The centre of operations for the expanding business is in St Helens.
It's clear already that Saghir brings a number of key experiences with him to his dual role and is keen to pay tribute to individuals who have left their mark on his career. He studied at Bradford University before undertaking a split pre-registration year in community pharmacy with the Co-operative, and in secondary care at Southampton General. "I went back into community because Adrian Price, who is now the superintendent at Tesco, was one of my tutors. He had such an influence on my thoughts on pharmacy. He called me and said 'Do you want a job?'"
But the six months in Southampton had left their mark. "I found it really frustrating in community pharmacy," says Saghir, "because we were only scratching the surface of what we could do. At the General, pharmacists were doing a lot more. The work we did on wards was fantastic. It was so enlightening. There was so much we could replicate in community."
Saghir spent a year in London, mixing hospital and community work, before moving back to Manchester with the Co-op. He found the operational focus of area management frustrating, but moving into a business development role was right up his street.
"Outpatient dispensing contracts were pretty much the fashion. Under the tutelage of John Parker, who had been involved in setting up contracts for Lloyds before moving to the Co-op, I was given the responsibility of getting these contracts set up," Saghir says. "And I wanted them to be a vehicle to demonstrate what community pharmacy can do, working hand in hand with the hospital pharmacy department."
He says the experience of fronting meetings between Co-op senior management and NHS Trusts not only showed him what community pharmacy could do in terms of integration, but demonstrated what he was capable of too. "I love the sales pitch, and my own directors had faith in me to be able to do that. It was a fantastic period."
Talking to others
Some might say that Saghir is a born salesman. He certainly started young, working in his father's warehouse selling brassware and copperware, gifts and furnishings. "Customers would come over and dad would say, 'Look we need a £5k order here.' All right. I used to love that. Or he would send me to Blackpool or Fleetwood to run the market. It would be freezing cold and you didn't want to go, but I'm glad I did, because it has helped me to develop skills I don't think I would have learned in any other sphere of life. It helped me understand the value of money, and he really helped me develop in talking to others.
"Our pre-reg students don't necessarily have experiences outside of university and pharmacy. Not many have worked in a restaurant or a bar. Market stalls are few and far between. These kind of experiences develop the soft skills you need in life."
Saghir says he had to leave the Co-op because he wanted to be in a position to shape a business. "I was just meandering along. You can do that for a short period, but we all have X amount of time on this earth, and you want to go flat out for what you can achieve.
"When I was a pharmacy manager in Warrington, Zubair Malik, Imaan Healthcare's managing director, was my competitor on the other side of the estate. I gave him a call asking him how he was. We had a few conversations, things started to happen and he brought me into the business. It was the right thing for me.
"I am working with someone who does challenge. We push each other, we argue, we learn off each other and it's a really good partnership. We think there is so much more that pharmacy can be doing. Part of it is blue sky thinking, part of it is aspirational. You have to have a destination."
We will come to the ambition, but I want to know first how Imaan Healthcare has weathered the storm of the last year. "What I've learned is that our people are much more resilient than I thought they were," Saghir says. "When the pandemic started, everyone was concerned. You've got people in close proximity in branches even if you've got screens up, but people still went into work and they were working flat out. Every pharmacy had one or two people off because as soon as somebody coughed, the advice was, go home and isolate. Pharmacists and their teams were turning up to work at six or seven in the morning to catch up, and staying behind till nine to get work done. It's easy to forget they've got husbands, wives, girlfriends and boyfriends. They've got responsibilities, the kids want to see their parents. But they still did it.
"From me and my team, they needed to see that we were doing everything we could to put resources into them. To keep them protected. If they wanted a bigger screen on the counter, we would get them a bigger one. If they needed help, we'd go out and help. If I was working in branch, I'd send a picture on the group chat, not to say 'I'm working', but 'If you need extra hands I'll be there and I'll do my work later'. Patients come first; the office makes zero money on its own."
The group kept morale up with check ins and by sharing branch successes. "It's been harder to maintain over such a long period because the guys are exhausted," he says. "Once people start having proper holidays, they're going to need at least two weeks because the first week they're just going to collapse. Everyone is working flat out to make sure pharmacies are open and patients are served. Without pharmacies operating the way they were, primary care would have capsised in 2020. If that's not recognised by the health service, I don't know what they're looking at. What pharmacists, pharmacy technicians and staff have been doing up and down this country has been outstanding."
From me and my team, they needed to see that we were doing everything we could to put resources into them
As for the immediate future, Saghir thinks Covid and vaccines are here to stay, although some things will need to change. "I can't see St John's Methodist Church in Derby or any other people we are working with giving me their sites long term, so we have been talking about how we can have vaccines administered safely in our pharmacies. Have we got space? Does it mean taking out some retail to put up vaccination booths? In a world where you might have to have your Covid jab twice a year, you want to be in and out. We're looking at creating an environment that facilitates that."
Imaan Healthcare has, in recent years, attracted attention for innovative aspects of its business model, including its focus on training and the split pre-registration programme, as well as for engaging with wider primary care. In 2018, it hit the headlines for the capture of 18 former Lloydspharmacy branches, on the market as part of a company restructuring.
While mainly in the North West and Yorkshire, the company's footprint now extends as far as Gloucestershire in the South West and down to
Bexhill-on-Sea in the South East. "We are always interested in opportunities, everywhere," says Saghir.
These outposts lack the support network around the head office, but the philosophy of trusting managers to make the right decisions for their pharmacies holds good. "Misha in Bexhill is closer to Belgium than Manchester, but she's got a great team she's developing very well. She should be confident enough to say 'I'm the pharmacy manager. I understand the direction of the business and our ethos, and I'm paid to make decisions, I can get on with it.' And she does."
The company has invested significantly in split pre-reg placements with local general practices. All Imaan Healthcare's pharmacies are registered for training places, and there are over 40 split placements this year. Saghir is quick to credit pre-registration training programme director Khalid Khan for the initiative, which benefits from funding from Health Education England, allowing tutors to be released for training and development. "Khalid is spearheading this," he says. "We wanted something a bit more compelling for pre-regs to choose Imaan, and we wanted to create workstreams in primary care, not just for them but for our good pharmacists too. Either we will end up losing them, or we create a path for them, working a day or two a week in a GP practice, three or four days with us. It helps to create portfolios of work that I think are really important in this day and age.
"Khalid and Ghulam [Haydar], our clinical services development manager, have worked with GP practices and with pharmacists who work in them on what the split placement would look like. People look at Imaan Healthcare as having this fantastic GP community pharmacy sector programme."As part of the GP element, pre-regs get to conduct clinical medication reviews and run clinics. In pharmacies, they have opportunities to lead on services such as smoking cessation and substance misuse.
Saghir says the company is now exploring how it might share its expertise. "We've been doing it for a few years, and with leadership comes responsibility – you can't just keep that for yourself. We are creating really good individuals that are going to be good professionals for the sector. The outcomes are there, so let's share it."
I suggest that's very generous. "I'm sure we'll commercialise it," Saghir says, "but commercialising something that's really good is not that difficult. It's getting other people to understand that it's worth investing in. We've had some of our pre-regs working with us at vaccination centres, so I've seen first hand what they are like. I've been really impressed. They are confident, they want to be involved, they are telling me how we can make things better. That's born from being in an environment where you can express your thoughts. I'm really proud of what we've created in our business to be able to foster that."
Hands across primary care
Creating links with other parts of primary care is important, says Saghir. He cites some of the work being done by GP Mark Spencer and his team in Fleetwood (P3pharmacy, February 2019). "The win here is to create pharmacies that are integrated with the local ecosystem, so I need our pharmacists to be to close to the GPs and really tight with other commissioners on the ground," he says.
So what do you need to make that happen? "There has to be a clear vision from the NHS and from community pharmacy to say 'This is what we want to be able to deliver'. It has to be symbiotic," he says. "It can't just be what our paymasters are asking for. Then there has to be some confidence in how much you're going to get paid over the coming years so you can start looking at investing in your premises, increasing the capability and realigning your workforce. And we need to cross the hurdle of how much we are able to keep of the advance loan payment pretty quickly. At the moment, you will have a few discharge summaries to do." He laughs.
That vision has to have a local component too. "Primary care networks are here to stay," Saghir says. "They will have money coming in for services that are appropriate for their locality. Let's be honest, it'll be GPs who will be the biggest influence on what happens and we've got to be in the ear of these people to say what community pharmacy can do. You have to have people who are able to mix it with the crowd like that and who are business savvy. Some of our colleagues are PCN leads, but there's a bit of work that needs to be done to get an outcome. There needs to be some sort of coaching for them, but I don't know who's responsible for that.
"That's part of the problem we have in this sector right now. We've had plans for where pharmacy is going, but if I'm honest I think it's not been brave enough. We're meandering along and I genuinely don't think we know what we're trying to achieve. You've got to have a sales pitch and it's 'Well, we could do a bit of this. We're very good at this'. It's all very tepid.
"In a sales pitch, it's a case of: right, you want this, you've got a problem here, you're not achieving that, you are poor at this. This is how I'm going to sort it out for you. Some of the stuff we might not be able to do right away, but you know what you need to make it happen. We're too self conscious about what we're not capable of doing. We should be thinking what we should do or 'We can do something about that'.
"As to where I want pharmacies to go, I want responsibility for some of the things primary care pharmacists are doing. If you want best value for money in healthcare, why not let community pharmacists look after their own cohort of diabetic or COPD patients? That's what Mark Spencer has been working on. It's a fantastic model that's going to become better and better. What are we waiting for?"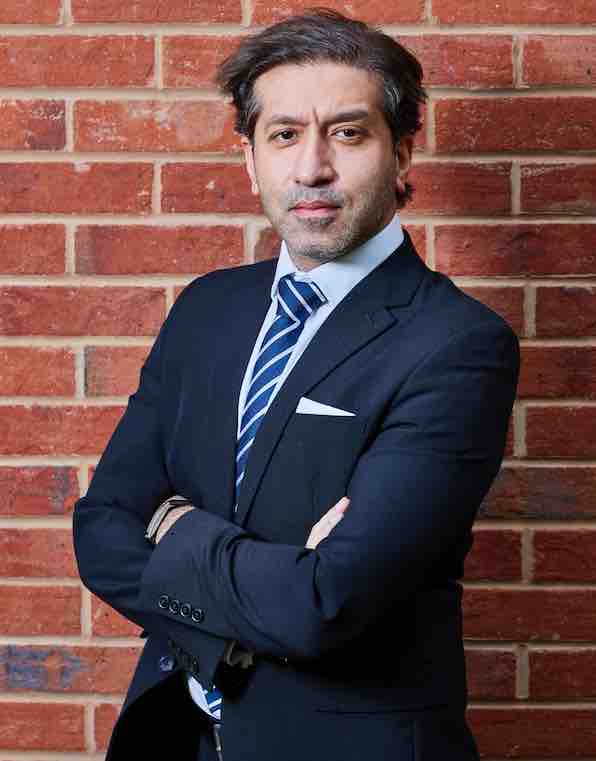 What's your career highlight, so far?
There are two. Making ourselves capable and then winning tenders for hospital and prison contracts at the Co-op, and setting up the vaccination centres and seeing the outcomes for patients with my own company – that's up there as well.
Do you have a personal ambition?
I'd be disappointed in myself if I wasn't able to steer our people and our pharmacies so they are properly integrated in primary care. Integrated to me means our pharmacists are making the decisions they think are right for their patients, in collaboration with other healthcare professionals.
What gets you up in the morning?
Knowing I am in a working environment and have a sphere of influence to be able to improve our business and improve healthcare provision. I can see our people developing, I can see myself developing, so my working day/week/month is enjoyable. It can be frustrating when things don't necessarily go my way, but that's part and parcel of it.
What keeps you awake at night?
There have been times when we've had to look financially at how we're performing as a business. It's not just a case of ticking over. People have invested their money and they want some sort of return. We're not a massive organisation and, by and large, I know the names of everybody who works for us. If we have to look into whether we need to reduce hours, it scares me that behind everyone is a household you might have an impact on.
Sponsored
Sponsored Education
Work through a customer consultation to determine the possible cause of stinging, gritty eyes and recommend an effective treatment to help ease these symptoms.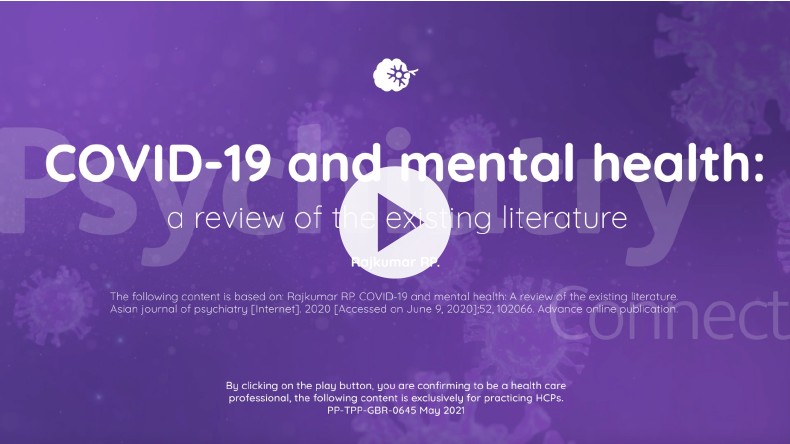 Sponsored Education
Viatris has created this short video based on a publication reviewing global research into the potential impact of the Covid-19 pandemic on mental health. It identifies six areas where psychiatrists can play a role in supporting people's mental health through these difficult times.
Record my learning outcomes