Function and choice key to taboo busting future
Interviews
Function and choice key to taboo busting future
By Rob Darracott
She says its her dream job. A global number one brand that changes people's lives. Continence care brand TENA's growth has been founded on understanding customers and a strong commitment to continuous improvement and innovation. But the links to pharmacy run strongly through the conversation with Lisa Myers, when we meet at Essity's UK headquarters next to the terminal building at Manchester Airport.
"We really believe in the relationships we have with community pharmacy, and we believe they've gone from strength to strength" she says. Pharmacy is often the first health professional people turn to for help. "It's such a sensitive topic to discuss," Lisa explains. "We have prioritised our training offer. There's been an increasing need for us to make sure community pharmacy feels fully equipped with the functionality of products but also the emotional support the product needs to give. The pressure's on to make the pharmacy channel a vital resource for people."
She pays credit to Donna Wilson, TENA's training and brand manager, for her role in the brand's development in pharmacy over the past two decades. "We've got over 50 years of experience within the category but Donna has been pivotal to the approach we have to training, the development of our third-party trainers and our nationally accredited training programmes," Lisa says. "It's important to make sure that people who need an incontinence solution are choosing the right products. We know that pharmacies are the place they go to seek advice. So if we don't evolve our offer, there will be a gap for consumers."
Award winning training features
It's an approach that has seen the brand recognised in award programmes for the quality of its training programmes which are seen by many as ground-breaking for the way they cover a topic often seen as taboo. Has the effort has been worth it, in terms of the response from pharmacy? "Yeah, definitely," Lisa says. "Our third-party team receive so much positive feedback on the training materials and the types of product we make available. We get a lot of interaction with our training programmes around the year."
Lisa sketches the market. "Light inco in grocery, the heavy end in pharmacy. We've got an ageing population, so there are going to be more people seeking advice and solutions." She explains that it's vital for pharmacies to ensure people know what is available. The bulkiness can present a challenge. "In pharmacies you are talking about heavy need [the subcategory is showing particular growth in pharmacy], so whether it's a caregiving relative or an end user, it's really life-limiting if products aren't available." She suggests pharmacies tap into direct delivery solutions, or ensure customers know that bulk stocks are out back if shop floor space is at a premium.
Population demographics, including the total growth in the numbers of older people, suggest more potential consumers for the brand. TENA leads the bladder weakness category, which is growing at 7.3 per cent (total market, year-on-year), with a 65 per cent market share across all sub-categories. Declining numbers of community nurses and the increasing cost of retirement homes will increase the pressure on the roles relatives will have to play. "A recent Carers UK study says around 600 people give up work every day to look after a relative. That's a fundamental shift in at least two people's lives," Lisa says.
"We don't just provide a product that enables people to go out shopping for the day, we provide emotional support as well. People who go into pharmacy often haven't a clue about continence care. They may have dementia, or they're in their 30s and have never had to deal with something like this before. In the changing retail landscape, only a pharmacy can offer that kind of support."
She expands further. "There are a lot of people who are still using 'alternative' solutions. We see it as our job at a brand level to educate, but also to break down the stigma and the taboos when it comes to this category. We've got to make sure our products are fit for purpose, functionally, and to support the emotional needs of the consumer and those around them, like relatives or carers. The speed at which our products absorb is hugely important to someone with dementia or who is bed ridden." We are speaking in the week TENA launched Silhouette Noir underwear. "That's an emotional choice we are giving to consumers; just a different colour is immense," Lisa says.
Lisa Myers joined TENA last September, although she's been at what is now Essity for 11 years. Immediately before the switch to continence care she worked on Plenty, Essity's household towel. Her motivation for the move is clear. "This has been a brand I've had in my sights," she says. It's a global brand with a global footprint – we have a global strategy, and that's to provide products that are life changing, to provide the best products, to be the number one brand in most markets."
I ask about men. "It's a huge opportunity," Lisa says. "One in four men over 45 suffer some element of incontinence, but it's in its infancy. It's a hidden topic. There are men who won't do anything about the slightest drip or dribble." For men, the look and feel of the product is critical. "We need them to feel that putting it in the basket doesn't mean people are going to look at them. TENA men is very much a male oriented pack, and we've recently embarked on radio advertising across a number of male stations, including the likes of Talk Sport, to talk about the one in four stat, in a tone of voice that doesn't make it medical. We have a bit of fun with the brand in a category that isn't, so people listen and understand the challenges men face. We make people aware these products exist, that's the biggest thing." Free samples are available online, 365 days a year. "We frequently promote this through our pharmacy partners, so people can experience different types of products."
TENA is one of two truly global brands of the Swedish company Essity (the name stems from the words 'essentials' and 'necessities'); the other is professional hygiene (public and corporate washrooms) brand Tork. Essity was listed on the Nasdaq in Stockholm in June 2017. It used to be SCA, founded in Sweden in 1929, although the company's acquisition of Mölnlycke in 1975 means its expertise in hygiene stretches back to 1849.
"We sit within our own business unit, reporting into Gothenburg," Lisa explains. "We aim to hold the number one or two position within the geographies in which we operate [the brand is currently available in over 90 countries]. We continually look at our products to make sure they are optimised according to need. Thinner, thicker, faster absorption, greater capacity – the product is pivotal to the strategy." The strategy too is global. "We are talking about one consumer need, whether you are in Germany or Mexico. The consumer evolves, so the first rule is to stay consumer-centric. Ensure that the brand is adapting to changing landscape, whether that's wider social influences, or economics, or the role TENA can play in developing pharmacy. "
Lisa says there's a functional and emotional end to the products; people feel differently about 'continence care' rather than incontinence. "With Silhouette Noir we are talking about underwear; it goes beyond functionality to how people feel. It's only when you understand the consumer need that you see how important the feel of the product, or even the colour, can be. Can I wear a black dress? One, I can go out. Two, no-one will notice. That's a fundamental category shift."
Essity's healthcare division handles sales into the NHS. Lisa says funding for continence care is reducing, so top-up shops go hand-in-hand. "More and more people will be forced into pharmacy," she adds. The healthcare division also operates TENA Direct, the direct to consumer business. "It's as important as every other channel. We have to make sure we are adapting to the changes within the landscape."
For Lisa, however, community pharmacy remains her focus. "Some of the pharmacies we work with are very proactive, even offering a delivery service. It's about having your eyes and ears switched on when people come through the door. We need to think broader than continence care, as there is a considerable overlap with other needs. It's important to recognise, for example, people taking care of relatives."
Planning for a sustainable future
I ask about sustainability. "From an Essity point of view, we have signed the Ellen Macarthur 'Line in the Sand' initiative," Lisa says. "We are working towards getting 100 per cent recycled packaging, and increasing our use of renewable and recyclable materials. Yes, we have plastic in TENA products, but they play a fundamental role in making the products perform. Can we strip that out and still offer a solution that works for consumers? We don't have an alternative solution at this stage that will give the same protection from leaks, the same level of absorbancy, the same fit. It's vital to give people products that work, but we are looking at how we can make products perform better while using less material."
Sponsored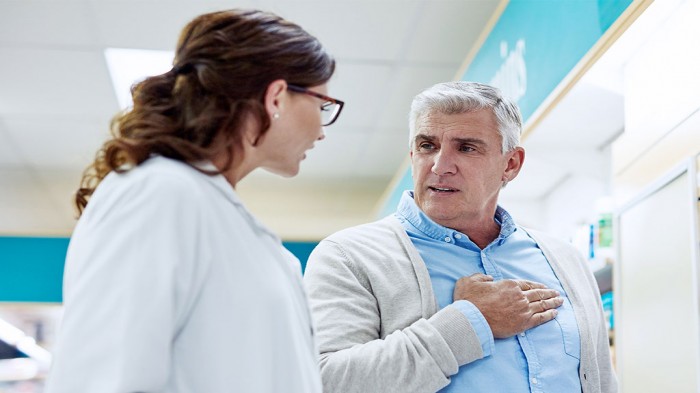 Sponsored Education
Discover the key benefits of Guardium so you can recommend this PPI with confidence to help ease heartburn and acid reflux symptoms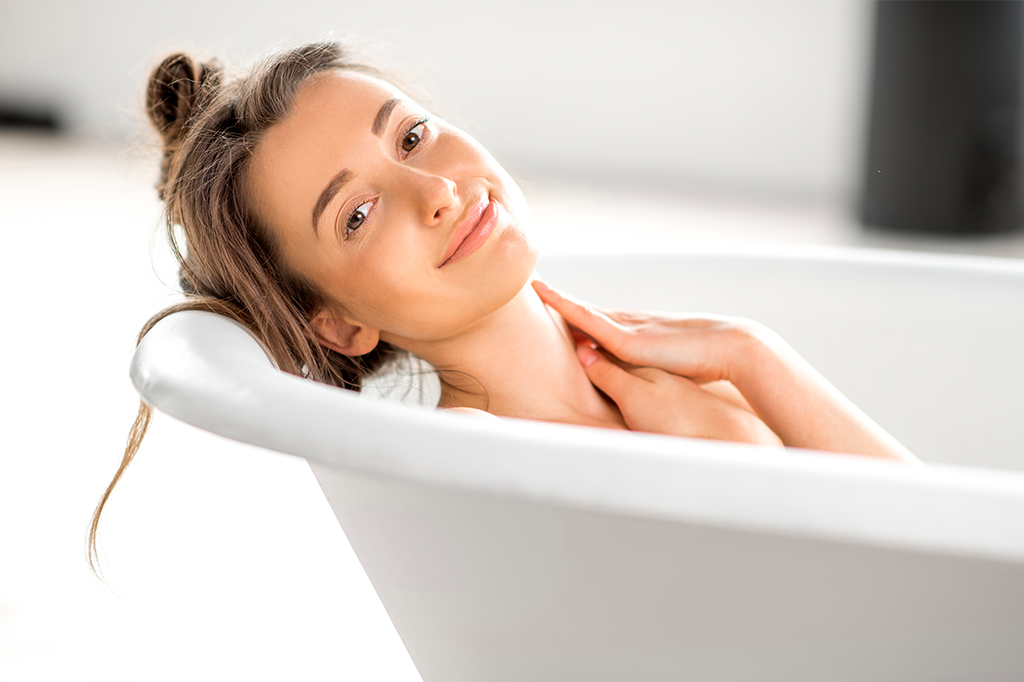 Sponsored Education
Learn how a complete regime with appropriate self-care and product recommendations can help soothe very dry skin
Record my learning outcomes