Working hard to keep up community spirit
Insight
Working hard to keep up community spirit
The Warman-Freed pharmacy looks at how to encourage more people to make the best of their local pharmacy and what can be done to highlight its role as a valuable community resource.

The community in which we operate is the life-blood of any pharmacy, and when those who live and work in the local area step through our doors it provides us with a unique opportunity to assist and educate.
As pharmacy managers, our local community is a corner-stone of our business success. However, studies show that those who visit community pharmacy come from a fairly limited demographic, and the highest-frequency users are women aged 35 to 74 and men over 55.
The team at Warman-Freed, Perrigo's learning pharmacy, has been looking at the best ways to talk to those who don't visit the pharmacy, and maximising the time with those who do.
"In 2017, we trialled a handful of community engagement events," says Farah Ali, Warman- Freed Pharmacy general manager.
"These were simple initiatives, which all had the objective of driving awareness of Warman-Freed as a pharmacy. They also connected the pharmacy with the healthy living theme, in line with our development as a healthy living pharmacy."
Keeping it simple is important, according to Ms Ali. "We need to connect in a very accessible way, without complex language or gimmicks," she says.
In white coats
Warman-Freed's first uncomplicated and low cost initiative was to invest in a couple of trays of apples to hand out on the high street. Staff wore white coats featuring the Warman-Freed name as they gave apples to passers-by, reinforcing a healthy-eating message.
"We asked the team, who normally start their shift at 3pm, to arrive a little earlier and got them into their white coats to hit the high street," says Ms Ali.
"As they gave away an apple, they shared a snippet of advice about healthy eating and reminded people that if they needed any further advice or support, they could visit Warman-Freed. We invested little in terms of time or money, but coming out from behind the counter and getting outside the pharmacy meant we could talk to a wider group than normal. In the long term, these sorts of initiatives allow us to secure a place in the hearts and minds of the community and drive the NHS agenda more broadly."
Showcasing skincare
The wide range of skincare products in store gave the team another opportunity to leverage relationships with cosmetic and pharmacy brands to support the community on their skincare needs. "The Warman-Freed retail manager liaised with all of our skincare sales representatives to see if they could support us to deliver an event in store," says Ms Ali.
"We were pleasantly surprised to find that most agreed to participate, offering either a promotion or some other form of additional support. One company agreed to provide a skin diagnosis machine, which helped customers understand how hydrated their skin was."
Ms Ali says that on the day, this was incredibly popular. "As a result, sales of the brand in question increased significantly. Our key learning from this event was that, while we had to do some leg-work to pull the event together such as phoning suppliers, printing a few posters, or asking staff to mention the event to customers ahead of the day, suppliers did step forward to support. This drove both our sales and the number of customer interactions on the day."
Focusing on a specialty
When considering which events to have in store, the team at Warman-Freed firmly anchored their plans in their speciality, pharmacy skincare. This reinforced their reputation as experts and gave suppliers the opportunity to support a partner who was keen to focus on their category, meaning it was mutually beneficial.
Partnerships for positive health outcomes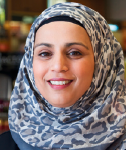 As the healthy living pharmacy programme develops, there is likely to be an increasing focus ondriving positive health outcomes in the community, beyond the four walls of the pharmacy.
Starting simple has great benefits, suggests Warman-Freed's Farah Ali, and there is more to do in the months ahead.
"It's important that I keep pushing my team to develop the confidence to step out from behind the counter, and make the value of the healthcare professionals in their local pharmacy clear to the community," she says.
"I'm passionate about building partnerships in the community, and 2018 is a year for us to really pursue this for the benefit of both the pharmacy and the community it serves.
Sponsored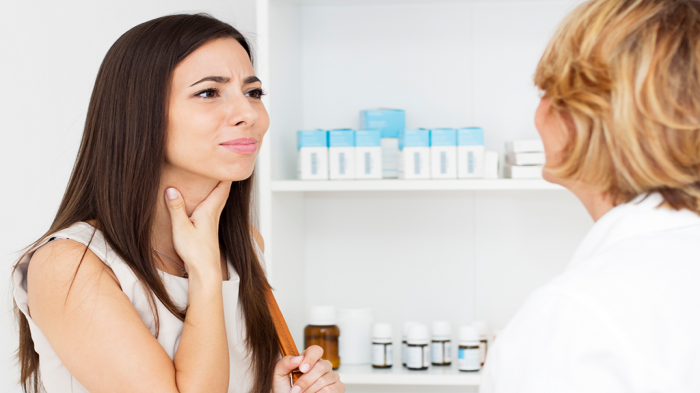 Sponsored Education
This module will help you to understand and educate customers about the risks of antibiotic resistance, and recommend products to help them effectively manage their sore throat symptoms.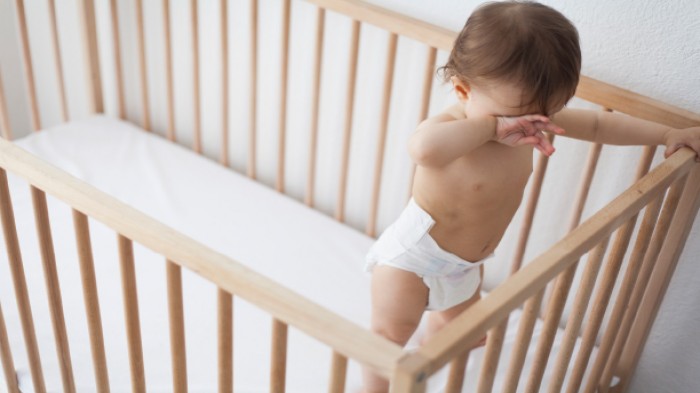 Sponsored Education
Prepare to advise parents and carers on appropriate management of their children's eczema.
Record my learning outcomes