A new prescription for Wales
Insight
A new prescription for Wales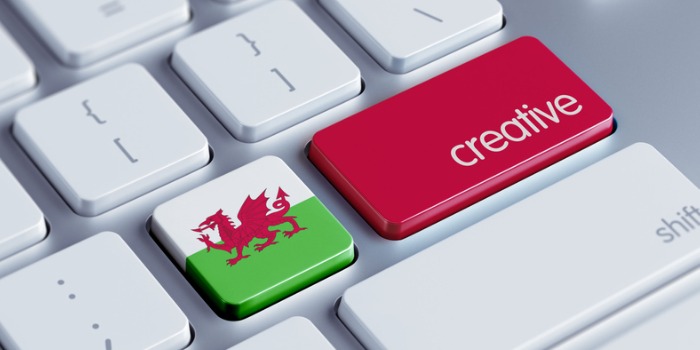 When the five year contract deal in England was announced in 2019, it got plenty of headlines. For pharmacies in Wales, their new contract framework, starting this April, is as significant if not more so.
It represents a further, perhaps even final, break with the old joint contract, negotiated since the start of the NHS by the Pharmaceutical Services Negotiating Committee and its predecessors in London. But a A New Prescription sets out an ambitious programme, with the aim of transforming community pharmacy over the next few years.
In the press release that accompanied its publication on 16 December, minister for health and social services Eluned Morgan set out the Government's stall: "The reforms to the community pharmacy contractual framework represent the most fundamental change to the way pharmacies operate since the inception of the NHS more than 70 years ago.
"Our 'new prescription' for community pharmacy sets out a collaborative, innovative and progressive approach to the delivery of pharmaceutical care. We are always looking for innovative ways for our health service to improve services for patients and these substantial reforms will help pharmacies better meet the changing expectations of Welsh citizens and the NHS."
A New Prescription is not a long document. At 18 pages, it's seven pages shorter than NHS England's Advanced Service Specification for the Community Pharmacist Consultation Service. But it packs a lot into those 18 pages.
There's a preamble which says all the stuff you might expect, paying tribute to pharmacists' work in their communities, and the effort during Covid. There's a look back at some of the highlights since 2005, when the last 'new' contract to be jointly agreed created the platform for more clinical services to be provided from community pharmacies.
The reforms... represent the most fundamental change to the way pharmacies operate since the inception of the NHS
There are nods to opportunities taken specifically in Wales to underpin progress. The collaboration between health boards in the development of services, such as the NHS Wales common ailment service – 75,000 consultants in 2019/20, where 80 per cent of patients would otherwise have visited their GP. The Choose Pharmacy IT platform developed by Digital Health and Care Wales (DHCW) that, among other things, provides access to shared patient information for 98 per cent of community pharmacies. And Health Education and Improvement Wales' (HEIW) national service accreditation arrangements, which facilitate working anywhere in Wales for the 1,539 pharmacists and 175 pharmacy technicians who had completed it the last time they counted up.
The big break with the past was in 2016, when Welsh ministers decided to ignore the funding cuts going on in England, and struck the bargain with the sector in Wales which continued investment on the condition that new arrangements would result in a greater range of clinically-focused services from pharmacies.
This was all music to the ears of Community Pharmacy Wales, which was free to pursue its ambitions for pharmacies to make a greater contribution to the needs of NHS Wales and the people of Wales, most recently reiterated in last spring's manifesto for the elections to the sixth Welsh Parliament.
It's probably fair to say that the Welsh Government's show of intent empowered community pharmacy's organisation in Cardiff, and discussions between the three parties – Government, health boards and CPW – started. An interim agreement in 2020 made good on the initial promise, with an additional £18.3 million over three years, and annual funding set to rise by £8.6m a year by 2022-23.
Since then, of course, community pharmacies' response to the pandemic has served only to highlight to ministers and the public alike the vital role they play and "the high value people place on them as an accessible and trusted source of health advice in the community".
Connected approach
There's a joined-upness to the approach, too. In 2018, the Welsh Government published A Healthier Wales, its long-term vision for health and social care. A response, Pharmacy Delivering a Healthier Wales, provided a view from the whole profession in Wales as to how services should be developed by 2030. Russell Goodway, CPW's chief executive told a P3pharmacy/Numark webcast early last year that he had concerns the ambitions in that response were uncosted, and it was never formally adopted as Government policy. However, the goals specific to community pharmacy, including increasing the use of skills of pharmacist prescribers and consistently providing NHS clinical services in pharmacies, find their way into A New Prescription as context for the new agreement.
The agreement struck between the Welsh Government, the NHS and Community Pharmacy Wales for 2022-2025 comprises a range of reforms around four themes: expanding the clinical role, skills development, quality and integration within primary care, and value (funding).
Central to it all, a 'new, universally delivered clinical service'. This encompasses four priority services (common ailments, emergency contraception, emergency medicine supply and seasonal flu jabs) combined in a single, national Clinical Community Pharmacy Service (CCPS). This will be extended during 2022-23 to enable pharmacies to provide bridging and quick start contraception too. Pharmacies will have to agree to provide all four (or five) components. The aim is a new universal minimum level of service, which might be expanded in the future to include other locally commissioned services as they prove their worth.
From April 2022, all pharmacies, subject to having a suitably qualified pharmacist on the team, will be able to provide a new national independent prescribing service. This will extend the range of the common ailment service and add routine contraception to the ambit of the pharmacy, in line with recommendations made by Public Health Wales in 2018. More joined up thinking.
To make this happen, the agreement includes a commitment to support at least 60 community pharmacists every year to complete independent prescriber training. The new CPCF also intends to tackle workforce issues by providing more training pathways for pharmacy technicians and evaluating the Welsh Government-funded protected learning time pilot for community pharmacy professionals.
Integration will be fostered with an extension of funding for the 60 primary care cluster community pharmacy leads in place since the middle of 2021; the Government will work with CPW to evaluate the scheme after a year, with a view to identifying priorities for strengthening the role.
One page of A new prescription is devoted to the redistribution of funding, which started in 2017-18, and now accelerates to further support the shift to clinical services. The pre-agreed funding settlement worth £154.2m a year will remain in place until April 2025. There's a 2 per cent uplift in that baseline for 2022-23, and some elements are tied to inflationary growth in NHS pay, which may mean further increases in 2023-24 and 2024-25. From April, money will be redirected towards the new CCPS and prescribing services, which by 2025 will receive £13.3m and £18.2m in funding respectively, with most of the money redistributed from the practice payment.
Dispensing fees will be capped at £80m per annum, with the overall funding associated with dispensing prescriptions reduced to £106.8m in 2022-23, and £99.2m from April 2023. The detail of the shifts can be seen in the table.
Summary of CPCF funding distribution changes

All figures £m

2021/22

2022/23

2023/24

2024/25

Professional fees
80.0
80.0
80.0
80.0
Establishment payments (dispensing)
17.6
8.9
9.0
9.0
Practice payment
25.7
12.8
5.1
5.1
"Terms of service"
-
5.1
5.1
5.1
Funding associated with dispensing
123.3
106.8
99.2
99.2
Establishment payments (PCCS)
-
8.9
13.3
13.3
Collaborative working, IP set up, other misc
1.9
1.9
1.9
1.9
Quality and safety
3.6
3.6
3.6
3.6
Continuity
4.3
4.3
-
-
Clinical services, including PCCS (primary care contracted services
11.4
15.0
16.0
18.0
Independent prescribing services
1.0
4.0
12.0
18.2
Arrangements for self-isolating patients
5.8
-
-
-
Workforce enabler (technician funding)
-
4.3
4.3
-
Unallocated
-
5.4
3.9
-
CPCF total
151.2
154.2
154.2*
154.2*
*some elements are tied to inflationary growth in NHS pay
Transform and modernise
The package is supported by further investment, outside the CPCF, to "transform and modernise" practice. This includes building on the £450,000 investment made by Government in community pharmacies since 2019-20 to improve efficiency through technology. Pharmacists and pharmacy technicians will continue to benefit from access to Microsoft 365, a National Video Conferencing Service, and widening access to the Welsh GP record. With an eye on reducing bureaucracy, a review of the terms of service is also promised, along with further work on ePrescribing and the potential for further extensions of the common ailment service.
It's a wide-ranging package. Some of the sums might seem small, but in showing itself willing to create places for skills development of pharmacists and pharmacy technicians, provide grants to businesses to improve efficiency, and support the sector as a whole by treating it like the rest of primary care when it comes to extending access to communications software and technology, the Welsh Government has a clear stake in the transformation it says it wants to see in the sector.
CPW welcomed the deal, with chair Mark Griffiths saying it "sets out a collaborative, innovative and progressive approach to the delivery of pharmaceutical care to maximise the impact of community pharmacy teams to meet the needs of the NHS and people in Wales".
Chief executive Russell Goodway, however, perhaps couldn't resist a dig at his closest neighbours. "CPW is delighted to have been able to work collaboratively with Welsh Government, during challenging times, to develop a new contractual framework for community pharmacies in Wales," he said. "This agreement bodes well for the community pharmacy network across Wales and will avoid the pitfalls facing colleagues in England."
Sponsored
Sponsored Education
This short video explores the myths around diarrhoea management so you can better support customers who are affected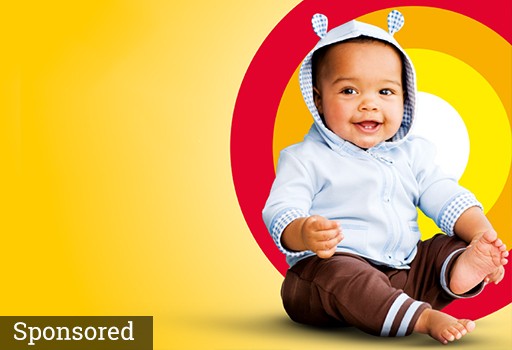 Sponsored Education
Get to grips with the current guidance on managing fever in children and how antipyretics can help, and discover products you can recommend.
Record my learning outcomes