Untangling EPOS and PMR system choices
Insight
Untangling EPOS and PMR system choices
Real-time learning from Warman-Freed Pharmacy, London
All well-managed businesses need to invest in up-to-date technology if they are to run efficiently. But when it comes to introducing new EPOS and PMR systems, it's not always easy to make the right decisions. The Warman-Freed pharmacy looks at the issues involved in this process.
There comes a time when what was once state-of-the-art technology starts to feel outdated, and new systems need to be looked at. This was the situation Warman-Freed Pharmacy general manager Farah Ali faced in 2015. Our system recorded sales and stock movements, but was unable to provide the depth of information and capabilities that newer systems promised.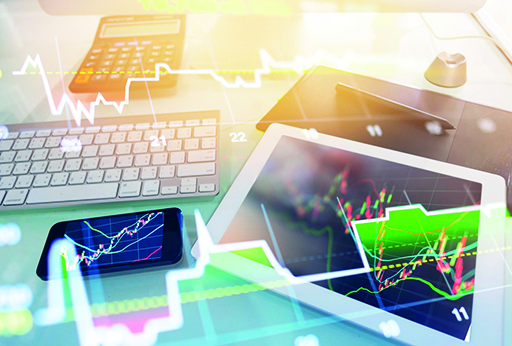 Previously, there had been a separate system for EPOS and PMR data, which made it difficult to check prescription data while serving customers at the till. "Employees would have to check the data in the dispensary, leaving the customer, albeit briefly, to wait, and interrupt the dispensary team," says Ms Ali. "Ultimately, this caused inefficiencies and had a negative effect on customer satisfaction."
The separation of the systems also meant it was difficult to track the two system reports side by side, and the connection between retail sales, OTC and prescriptions was difficult to understand. And so, Ms Ali took the decision to upgrade to an integrated system.
Implementing change
The new system enables the manipulation of information, giving the team greater strategic and commercial insight into growing the business and better serving customers through category management. "This can then be used to make operational changes, and report anonymous data, allowing us to learn from real life data and customers, from our learning pharmacy."
The integrated system means there is one till system and one measure of stock, and EPOS and PMR data can be accessed at eight different tills within the pharmacy, allowing better customer interactions, operational efficiencies and a more flexible way of working.
All pharmacy staff undertook training when the system was installed. While there was excitement around the new capabilities of the system, there was also some anxiety about the new user interface. It became apparent that there would be a step forward on reporting and data fidelity, but it would take staff time to get used to the new functionality. Ultimately, only those functions for which training was provided were used initially, with further expertise then learnt on the job.
"There are some functions that the team still don't have the know-how to use and, in my experience, if the staff don't understand why they are doing something, they tend to avoid it, or play with it, which can affect system accuracies," says Ms Ali.
Evolving needs
As the business evolved, we found that our needs from the system evolved, too, which added to the challenge of making the most of its functionality, as well as testing staff capability. As we sought to grow the business, we needed really granular insight into the stock holding, which meant regular stock checks and ensuring accuracy when inputting data and information.
"As part boxes are often provided in prescriptions to patients, our stock management can be recorded in tablets, millilitres or grams. As a result, when recording GSL stock, it's possible that, for example, 10 boxes of tablets could be inputted as 10 tablets. This can lead to miscounting of stock or even negative recordings." In addition, with a patchy internet connection in store, the fact that the handheld stock-counting device relied on wi-fi connection to function properly was problematic. "Even if the system does count the stock correctly, orders then have to be placed manually," says Ms Ali.
It is really important to be clear on the priorities for your pharmacy, and the system should be one that staff can clearly see is of benefit. "At Warman-Freed, we thought we knew what we wanted, but it turned out that trying to integrate the two systems compromised the depth of information from each," concludes Ms Ali.
The team is now undertaking a full review of the market to see if there are systems out there that align to the pharmacy's requirement for stock-level accuracy, and to support their data and information needs to enable the team to continue the pharmacy's learnings and operational improvements.
Lessons learned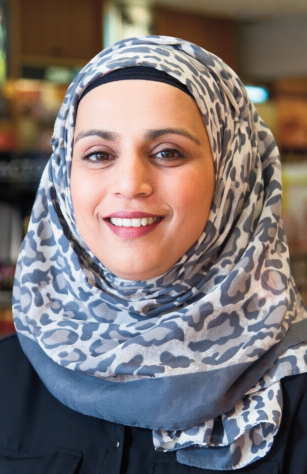 Separate systems would help improve management of stock and deliveries. This would also lead to fewer data inaccuracies when, for example, in the PMR, stock is measured in individual tablets, while in the EPOS, GSL tablets are measured in packs
Separating the systems would also provide clearer reports in terms of the stock and also sales, with one for each
Having access to the systems online would be a huge help. Although both systems would be separate, results and analysis could be undertaken using the same computer
If the hand-held devices had some kind of 2G or 3G capabilities, then stock count could still be made even if wi-fi connection was lost.
Sponsored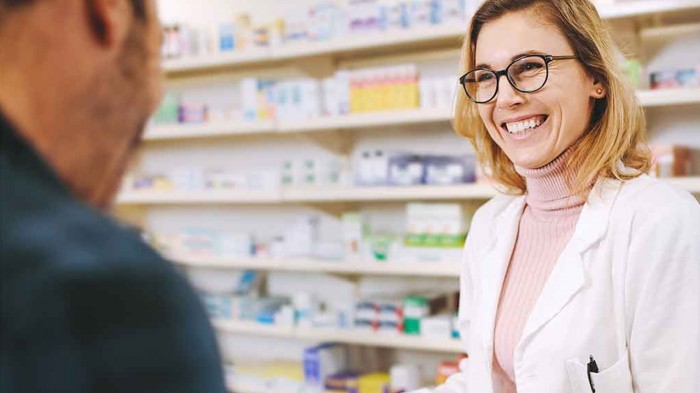 Sponsored Education
Update your knowledge on a POM to GSL hayfever switch with this short video
Sponsored Education
Bust the myths around acne causes so you can recommend effective products and self-care advice
Record my learning outcomes