Tomorrow's digital health, happening here today
Insight
Tomorrow's digital health, happening here today
The NHS is taking a serious look at how healthcare apps can help improve patient outcomes. P3's Carolyn Scott speaks to DigitalHealth.London's Yinka Makinde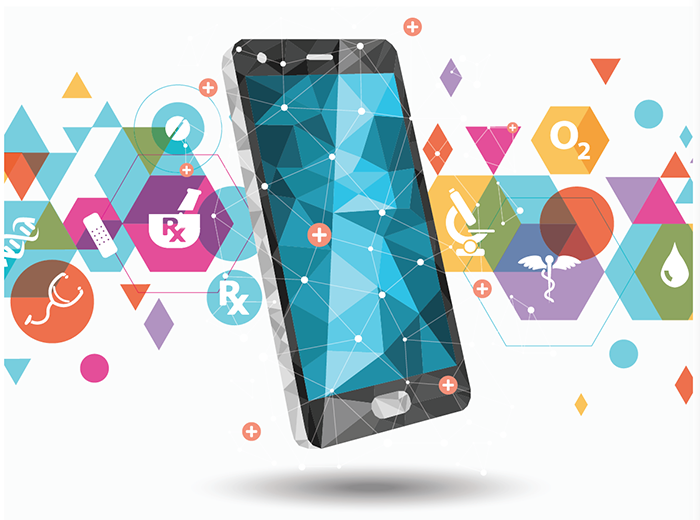 Imagine a scenario where everyone was able to use their smartphone to manage their own health, interfacing seamlessly with their own team of healthcare professionals – contacting them when they needed to, but otherwise recording and observing their own data to help them monitor their own long-term condition. The patient would feel in control of their own health, armed with the best information available to the NHS, the back up of a range of digital tools to help them, and the support from the right person when they needed it. This would all be offered as part of a thriving, coordinated and cost-effective NHS.
Is that too space age for you? Well, that vision could actually be possible. Today, there are already 170,000 health-related apps on the internet – a huge choice for the public, ranging from those just giving information to those offering tools of some sort. But how effective are they, and are they supported by healthcare professionals?
Now, a project running in London is looking exactly at what the NHS needs and searching for the right digital solution to meet each of those needs. P3 finds out more.
Yinka Makinde, a pharmacist by background and with an MBA, is programme director for DigitalHealth.London. She worked in pharmacy for 12 years, including community, before becoming involved in projects concerning electronic health records, integrated care, data sharing, clinical risk management and electronic prescribing.
DigitalHealth.London is an 'accelerator programme', she tells P3: a partnership between a range of bodies, including the NHS, academic partners and stakeholders such as the Mayor of London. The aim is to move forward the adoption of digital innovation by linking health and care organisations with digital health innovators for the benefit of patients and populations. The challenge is to bring together the 'right suppliers for the right problems and drive sustained take up and commissioning'.
Politicians and policy-makers are looking to technology as a solution to pressures on healthcare, she explains. "There are thousands of health apps available to the public, but are they the right ones for the NHS?"
"73 per cent of Londoners have a smartphone. But last year only two per cent of interactions with the NHS were conducted using a smartphone," she commented, speaking last year at a PING seminar hosted in the south-east by legal group Veale Wasbrough Vizards.
There is huge potential here for the NHS and digital development companies to be working together in a different way.
The target is for London to become the "digital health capital", she says, and to create an information culture with the NHS. However, this is "not a small feat," she observes. "DigitalHealth.London was set up two years ago to spread best practice and to encourage innovation."
The organisation targets teams developing digital apps that might be useful. The ideas need to be sustainable – they need to meet a recognised health need and to also work as a business model so they can be relied upon, she explains.
They are looking for "promising solutions that can actively deliver benefits to the NHS," she says. That innovation can be created within the NHS or by commercial partners.
The programme, which involves a rigorous application process, is currently working with 31 different companies to help them develop their digital apps. They also host events to give the opportunity for other innovators to pitch their ideas to an audience and receive feedback.
Key factors are how a digital solution is going to help save money for healthcare services, to improve patient outcomes – "for the patient to benefit, improve the patient experience and reduce acute exacerbations," says Ms Makinde.
One's to watch
The products being developed range from patient self management to patient engagement. Ms Makinde highlights some examples.
Patient engagement: The iPLATO hub (iplato.net) supports patient follow up and engagement. Projects have included working with GPs and with pharmacies to provide targeted mobile healthcare solutions, a project to increase the uptake of bowel cancer screenings, and an enrolment support service for people with COPD.
Appointment management: DrDoctor (drdoctor.co.uk) is an app that supports hospital appointment management, giving patients online access to available slots and an alert system. The system, used by Guys and St Thomas' hospital, London and others is described as being easier for patients and less work for staff. Hospital clinics are said to have had 10 per cent more throughput and 40 per cent reduction in 'did not attend' rates.
Chronic disease management: mumoActive (https://mumoactive.com) is an app for diabetes management. The app's founder needed a quick way to help his two young sons to manage their diabetes on their smartphones. It's described as "being about getting diabetes and other chronic disease information in your phone, so you can manage your health and get on with your day". The app helps people to track their values, keep details of health professional contacts and plans to be able to link people's data directly with clinicians systems."
Heart disease: Helicon Health (heliconhealth. co.uk) is looking to make an impact in the area of atrial fibrillation, where a lot of patients go undiagnosed, heart disease and other chronic diseases. "Our goal is to help clinicians and commissioners move towards a distributed service where the more complex patients are managed in the hospital, and others are either self testing and self managing, or being managed by their GP, outreach service or community pharmacy," says the company.
Lifestyle: ClubSoda (https://joinclubsoda.co.uk) is an online and offline service to help people to reduce their alcohol consumption. This offers goal setting and progress tracking tools, a test to assess drinking habits and gives members regular emails: "You are never alone in Club Soda". An eight week online course helps people to achieve their goals, whether they want to cut down, stop for a bit or quit alcohol for good.
Pharmacy: Written Medicine (writtenmedicine. com) is a company that has created a solution to translate drug labels into other languages. According to latest census, five million people in the UK speak English as a second language and 200,000 not speak English at all. Pharmacies in ethnically diverse areas rely on a patchwork quilt of informal translation support to educate patients about treatment: bilingual staff, family or friends, suggests the company.
Diabetes prevention: The NHS Digital diabetes prevention programme (https://www.england.nhs. uk/ourwork/qual-clin-lead/diabetes-prevention/) was launched by NHS England's chief executive Simon Stevens in 2015 to initially target up to 10,000 people at a high risk of developing Type 2 diabetes, with plans for national roll-out. Seven demonstrator sites in England have been testing innovative approaches to delivery of the programme, in Birmingham, Bradford, Durham, Herefordshire, Medway, Salford, Southwark, for example through NHS Health Checks. A weight management scheme being trialled by staff at Imperial College Hospitals, can access expert help from a range of dieticians, clinicians and the weight management company MoreLife.
Mental health: London's Digital Mental Wellbeing Service project offers a way for people to self manage mild depression and anxiety. London will be the first city in the world to develop this type of project at scale, delivering a preventative city wide service using digital innovation to enable users to self-assess and manage their own mental wellbeing. Londoners will have access to the first 24/7 online service from May 2017.
Online GP consultations: At the moment demand for GP services is not being met by GPs. Companies like Babylon Health (babylonhealth. com) are trying to plug that gap. This is definitely one to watch, says Ms Makinde.
Tests in primary care: Another project that Ms Makinde highlights particularly is AliveCor (alivecor.com), which successfully went through the NHS accelerator programme. GPs use the AliveCor health monitor and AliveECG app attached to a smartphone allowing ECG monitoring in general practice. This reduces the time for ECGs and results are almost immediate.
What should we expect in the future?
A digital innovation tariff could allow some of these projects to be funded by the NHS in the future, explains Ms Makinde.
And community pharmacy could access a directory of apps that have gone through a process – and they could start to recommend those to patients, she suggests.
She predicts "an explosion" in development and adoption of digital solutions in the NHS.
A number of trusts have already achieved a new distinction, as a Centre of Digital Health Excellence. For example, The Royal Free in London has this and has access to extra funding as a result.
Technology is also an underpinning principle of the new Sustainability and Transformation Plans, where innovation is being encouraged, she comments. "All of STPs have to be underpinned by a digital roadmap. What technology can help drive transformation locally?"
Sponsored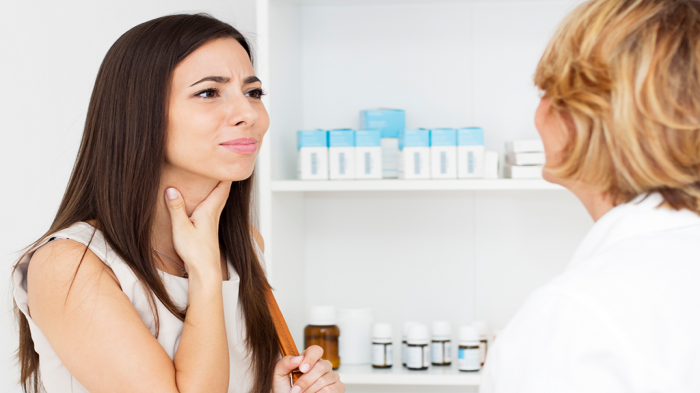 Sponsored Education
This module will help you to understand and educate customers about the risks of antibiotic resistance, and recommend products to help them effectively manage their sore throat symptoms.
Sponsored Education
Bust the myths around acne causes so you can recommend effective products and self-care advice
Record my learning outcomes