Time to set the record straight
Insight
Time to set the record straight
Warman-Freed Pharmacy, in London, looks at ways to improve its record keeping so that patients and the business benefit. A system is only as accurate as the data that is put into it.
Effective patient medication record (PMR) systems provide a great deal of data about the health of customers, the local population, local prescribing initiatives and habits. When properly maintained, this information can be used to quickly identify any issues, inform your service provision and key areas of staff training and development.
The PMR system is the basis of a pharmacy business, but it is only as good as the information you input. This month the Warman-Freed team discuss the steps they took to ensure their PMR system and data entry disciplines were as diligent as they should be.
Insights from the Learning Pharmacy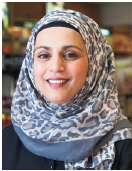 "Accurate records enable safety, quality and continuity of patient care and cannot be overlooked," says Farah Ali (left), general manager of the Warman-Freed Pharmacy. "Beyond this, proof that pharmacy teams can properly manage patient data is imperative to supporting the long-term ambitions of having access to NHS summary care records and advancing clinical pharmacy practice. Once you have invested the time to clean up your PMR system, keeping it up to date needn't be a tedious task." There are a number of myths and misconceptions that exist around PMR system management.
We can't use patient data:
It is a legal requirement that all patient data must be anonymised. Before it can be used, any information that could identify the patient, such as name, address or date of birth, must be removed. Once this is done, it can be extremely useful to look at trends in the data, such as gender or age splits of active patients.
There's too much data to get back to a good place:
PMR data files tend to be enormous. Assigning specific members of staff to undertake various segments of the process is a good way to start. This also creates data "champions" within the team. Initial time well spent will support the efficient running of the pharmacy and save money and time in the long term.
As long as there is some information against a patient that's enough:
The best way to tackle this is to ask for a certain level of basic information for every patient as well as checking that existing information is correct. For example, Warman-Freed's system codes the gender of a patient based on their title (Mr, Mrs, Miss, etc), but these were often not reviewed because there were female patients found with a male title, so make sure you have sufficient information to create an accurate entry.
The state of the system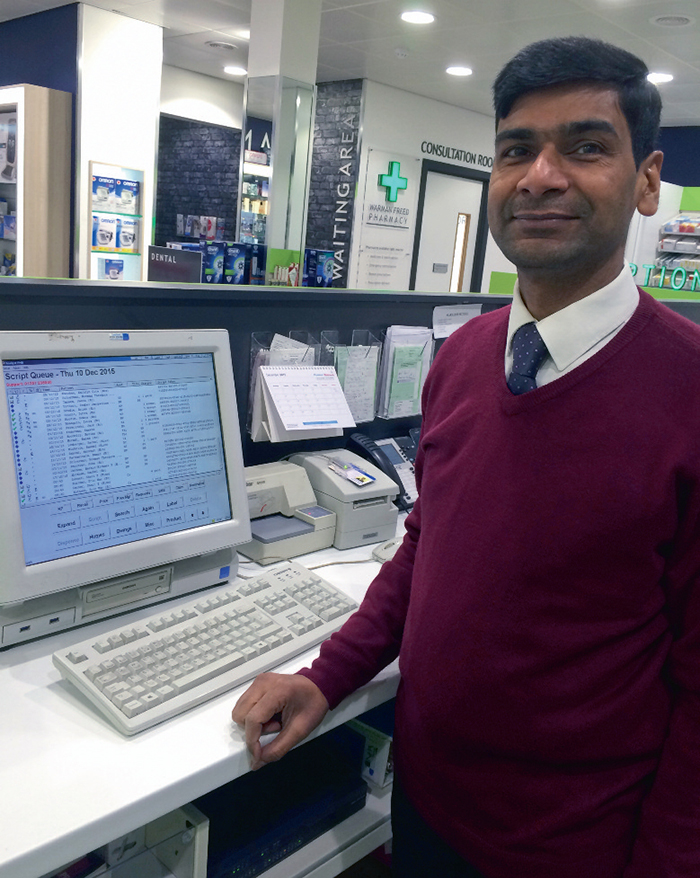 When reviewing the PMR system, the Warman- Freed team found discrepancies in patient data and record keeping. Bad practice had led to a system that was inaccurate in many ways. For example, there were inconsistencies in data entry, which meant that local prescribing information was inaccurate and this led to significant wastage with large amounts of expired stock.
Beyond this, training was limited and inconsistent with no review processes in place to ensure accuracy. The team's understanding of the system was functional, but not focused enough to ensure it supported the wider business needs.
Implementing better discipline
"The Warman-Freed team decided to invest in a new fit-for-purpose system," says Ms Ali. "This enabled us to start with a clean slate, eradicating old habits and inaccuracies. Training was also put in place to ensure that individuals on the team were trained to fit their role. Regular checks for accuracy and consistency were put in place in addition to systems for dealing with queries and sharing feedback, enabling the smooth running of the new, optimised Warman-Freed PMR system.
"Because we were able to monitor the data, we were able to coach, give feedback and make necessary changes to data input to ensure accuracy and detail. With everyone in the team being given clear roles and responsibilities in relation to PMR maintenance, what once seemed a large and daunting task was suddenly much more manageable and streamlined."
"We have seen huge improvements in terms of PMR entries and data inputs," says Ms Ali. "Having a simple set of procedures and ensuring all team members follow these is imperative. The team now has a better understanding of why records need to be accurate and maintained regularly. The improved PMR system allows our pharmacists to carry out their job with more confidence and effectiveness, thus benefiting the pharmacist, the patient and the business."
Warman-Freed's steps to PMR success checklist
 
Steps for PMR system success
Implement a standard operating procedure to show how new products or patients should be added to the system and ensure all team members adhere to the same standard
Scrutinise data, from reviewing old data to identifying duplicates and merging or deleting records or entries
Fill in the gaps. If data is missing, source it, so that you have the full patient data entry where possible
Appoint data champions. Where possible, ensure one or two of the dispensary or trained team members help new pharmacists and locums
Schedule regular reviews to look for any inconsistencies and identify ways to improve the system.
Sponsored
Sponsored Education
This module highlights a new opportunity to treat heartburn and reflux in the pharmacy with Omeprazole 20mg, which is newly available for customers to purchase OTC.
Sponsored Education
With research suggesting a possible link between COVID-19 and EPs, make sure you're confident discussing EPs and their treatment with customers
Record my learning outcomes