"This could break up the local network"
Insight
"This could break up the local network"
Transformation of brick and mortar community pharmacy, as proposed by the DH, could have unforeseen consequences, says the NPA's Ian Strachan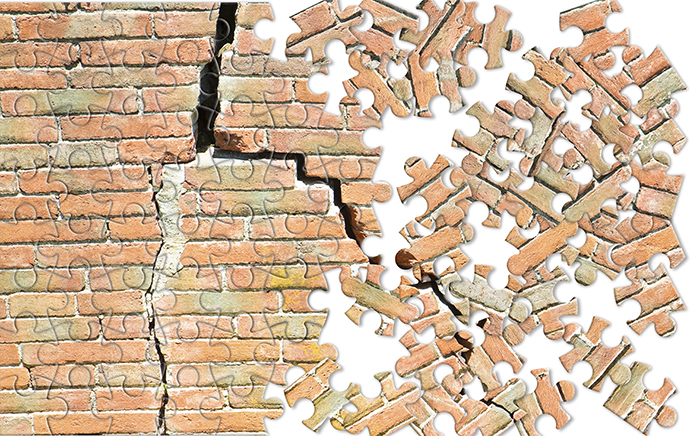 December's proposals of a new vision for community pharmacy, delivered by chief pharmaceutical officer Keith Ridge, could have serious consequences, Ian Strachan, NPA's chairman, has told P3. He brands the plans unproven.
"This is a leap in the dark, with the potential for decimating the network. It's a network that's proven its value versus a plan that's based on assumption and is far from proven. We need time to pause and reflect."
He fears that this is based on a lack of confidence in community pharmacy, and says that this is wholly unjustified. "I do think there is a strong agenda here that doesn't believe in the network. But I'll fight that with every inch of my breath. It's almost a disbelief and a lack of confidence that community pharmacy can deliver, predicated by isolated examples of where pharmacy hasn't delivered," he comments.
Responding by "radical transformation" is not proportionate, he says, when community pharmacy is effective and could be part of the solution for primary care. "There is almost a systemic disbelief in the capability of community pharmacies versus this ethereal 'clinical' pharmacist," he suggests.
But the sector has shown it can offer effective, quality services, he says. "Just look at the flu service. We achieved 500,000 vaccinations with virtually three weeks' notice. To get to an operational level like that so quickly was an amazing achievement for community pharmacy."
Pharmacists are shocked and angry at the DH proposals, says Mr Strachan, and are looking for sense to be made of the situation.
"Pharmacies are doing record volume, more than ever before, have an impeccable safety record, have created huge efficiencies for the government and have risen to the challenges of flu in a huge way. And suddenly they then find that the future of their network is being potentially disarmed. So I think they are angry, and they want action from leaders."
Consequences
The proposed changes have not been thought through, he suggests, and claims of potential cost savings have no firm basis. A consequence could even be the break up of the pharmacy network.
"What's the long-term, and what does the model look like for the rest of this government? Do they really think they can create efficiencies, reduce costs and free up the network by an automated model? It is unproven and it's un-evidenced, as far as I know, and is far more complicated. Could it be delivered at scale nationally? I actually don't think that's got a chance right now."
"For me, this is almost about disarming the network. It's certainly looking to reduce the size of the network. When you think 1,000 pharmacies save about £25 million in establishment payments, then you are looking at £75 million. In the great scheme of things that's chicken feed compared to the potential benefits that community pharmacy could bring."
He feels that the idea risks the hugely valuable network of brick and mortar pharmacies. "Looking at this consultation, it looks like what they want to do is to separate supply from services. That becomes more expensive, and becomes undeliverable from premises, and the premises are the heart of the network. That's what this is all about – to retain the premises for the delivery of services. What this would do is to effectively rip the soul out of pharmacy."
"The Ridge-Cavendish paper, when you break it down, is all about adding volume and cost. It talks about distribution, click and collect, internet sites and home delivery: is it really the government's ambition to create 11,500 distribution points? Click and collect just bypasses the value of pharmacy: optimisation, adherence and reducing wastage."
"All of those measures are about increasing cost and volume. For an automated model to happen then there would have to be a line up with GPs. Their systems would have to be in place, and then you are getting into the realms of the GP contract and likely additional costs. The whole thing escalates around cost, because you are freeing up access," suggests Mr Strachan.
"There is not a model being proposed here, it's an aspiration. I don't think that any of the people who have initiated these plans have done any costings – the first thing we did is to look for evidence, and we haven't been able to find any."
Is an automated dispensing model at scale, really in the nation's interest, he asks?
"The only efficiencies that we do know about across drug budgets are from the independent sector. £10 billion in 10 years is what independents have saved the NHS, through incentivised procurement across Category M."
"Because we compete against each other, particularly in the independent sector, we are very aware of what patients want and what works for them. If there was demand out there, we would know. Eighty per cent of our patients are over 70 years old, and whatever you say, a lot of them are not akin to re-ordering online. They like the face-to-face contact that is being denied them with this proposed model."
"What is dispensing? It's purchasing, procurement – tendering for prices – it's reconciliation. There's a natural inbuilt mechanism for keeping costs down and it's been a system that has worked."
"That's not to push back from hub and spoke. There are members who use it and I understand why and I'm fine with that. But we've got a lot of assumptions that this will free up capacity, release savings to the network and reduce drug costs."
I do think there is a strong agenda here that doesn't believe in the network. But I'll fight that with every inch of my breath
The action plan
Pharmacy organisations, including the NPA, are working together in response, says Mr Strachan.
"Let us give you an alternative roadmap that brings community pharmacies to the gateway of the NHS, to really use pharmacy to the maximum, and delivers savings and efficiencies." The NPA, for example, has already announced a campaign to mobilise support from the public in maintaining their local pharmacy services.
As an independent contractor himself, Mr Strachan is passionate about looking after the interests of independent pharmacies. The cuts could hit the sector particularly hard, he says.
"Independents haven't got the buffer of wholesaling margin for those that are vertically integrated and we are going to take the brunt of it. But there are no winners in this – for independents or multiples. Independents have got leverage, but as they tend to have higher staffing levels they have got a lot to lose."
He says that he, and the NPA, "really do care", and are investing significant time, people and resources into the consultation. Should the cuts go ahead, members will receive support on how to cope, he says.
"There are already stories of members who are putting their monthly bills on credit cards. NPA will be there to give the support and guidance to go and find those kinds of savings. If we do not halt this, then we are going to be ready to mobilise these resources."
The pharmacy bodies are working together during the consultation with the DH, that runs until 24 March. An alternative "roadmap" is an important element of pharmacy's response, says Mr Strachan.
"That's got to be a big job for the NPA – to put forward an alternative roadmap that really does use the network, and believes in the network. Then we could pick up some easy wins, such as generic substitution, repeat dispensing and managing long-term conditions.
"These are all things that we could take on, champion, and really make a difference to the quality and cost across the NHS. We could mobilise that in months, if there was a willingness to engage like that with us."
 
The value of community pharmacy
Ian Strachan talks about the network of delivery drivers that pharmacies provide, and their wider, and unrecognised, role in the community.
This is one example of what community pharmacy offers, he says. "We are not paid for this, but we all do deliveries. These people are often the only part of the NHS that person regularly sees. They might sit with a patient and make them a cup of tea, pass messages from doctors or I've even heard of a driver putting up flatpack furniture for a patient.
How do you put a value on that? I think we've extended the period that people are living in their own homes, and this is what these measures are threatening." Independents are very good at helping to keep people living in their own homes, he says.
The future of the community pharmacy network is at stake, he says. "In the worst case, the contractor model is broken up, and community pharmacy becomes a managed service – we lose the network and lose the ability of the independent sector to be able to influence the drugs budget. Then you are in to very unchartered territory," says Mr Strachan.
This would also risk in-built systems in the pharmacy network that save the NHS billions of pounds, he warns. "Diversity of the independent sector has created year on year savings of 4 per cent. Which is what we save the NHS through procurement. If you take away the contractor-based model then where does that control sit? It's breaking up a network that could do so much more."
Sponsored
Sponsored Education
This module highlights a new opportunity to treat heartburn and reflux in the pharmacy with Omeprazole 20mg, which is newly available for customers to purchase OTC.
Sponsored Education
Bust the myths around acne causes so you can recommend effective products and self-care advice
Record my learning outcomes