Insight
The efficiency challenge
Pharmacies, wholesalers and manufacturers are all looking for greater efficiency, says Alliance Healthcare's Jeremy Main
The Falsified Medicines Directive, set to be implemented in the UK from February 2019, is a major project for pharmaceutical wholesalers. The legislation will see 2D barcodes added to all medicines packs so they can be verified at all stages of the supply system – from manufacture to the wholesaler and when dispensed from the pharmacy. While 2019 seems far off, there's a lot to be done in a short space of time, says Jeremy Main, managing director of Alliance Healthcare. "FMD is on the doorstep," he tells P3's Carolyn Scott, and work has begun to prepare for it.
"We're putting a lot of resource and time into getting geared up for this. As you know, IT and changes to processes all take a long time. But the thing for me is that it's all really close."
Other changes are happening that will add to the workload. "An even larger piece of work for us is the introduction of Good Distribution Practice (GDP), the European legislation making sure that we comply with good distribution. It certainly is a time of significant structural change."
What does this all mean from a wholesaling point of view? "We know what we need to do in wholesaling," he says. "In simple terms, we have to record the batches of products coming in and leaving. So we can identify a batch that we've received in the warehouse and locate a product within that. We will also be doing more visual checks, making sure at goods-in that the product has not been tampered with. This all makes sure that we've got verified product and that we are shipping verified product to the pharmacy."
Achieving end-to-end verification, by adding extra technology and new processes to all of Alliance Healthcare's 13 service centres, will be "a significant investment", he says. And does Alliance Healthcare have to commit that investment themselves? "Yes, absolutely, as will all the other wholesalers." As it stands, there is no funding from the DH to support the project.
Industry-wide change
While exactly how the verification process will work in community pharmacy is not yet fully clear, work is already underway to get things ready for the UK database of products that will allow verification of the authenticity of packs in communication with the European master database - "the hub". 
"Right now the NMVO (National Medicines Verification Organisation), Securmed UK, is considering bids from the IT service providers who will provide the UK database. Their systems will interface with wherever the packs with the 2D barcode are in the supply system: to check them in and check them out," says Mr Main. At the same time, manufacturers will be working on adjusting their manufacturing process to incorporate a 2D barcode on medicine packs.
The industry should be working together, now, to respond to FMD without delay, he says. "We can't bury our heads in the sand; FMD is embedded in UK law; it's going to happen – everyone needs to work together to find good industry-wide solutions. We don't have a lot of problems with counterfeiting in the UK, but there are a huge amount of potential weaknesses within the global supply chain, so it's an important initiative."
Efficiency across the industry
Funding pressures across all parts of the supply chain – for manufacturers and pharmacies, for example, mean that wholesalers are under pressure too, says Mr Main.
"We know that manufacturers are looking for a more efficient and lower cost supply chain, and pharmacies are also going to be looking at ways to maximise their profitability and cash flow. The pressure on us will be to be more efficient – and to make the warehouses as efficient as possible."
The whole healthcare marketplace is changing, he says. "There's strong growth in speciality medicines and there are new distribution models for those emerging. The Carter Review will have a significant effect on working with hospitals and other models, such as homecare, are growing, but they bring their own challenges. I do think it's all going to become more fragmented and more diverse."
"From the wholesaler point of view, I think that we have a challenging three to five years, driven by structural changes within pharmacy and the wider healthcare market."
Is there a future for hub and spoke?
The current system of supply is a "great model", says Mr Main, that is "quick, efficient and straightforward", and hub and spoke is more complex. But we will continue to see technological and digital advances, he predicts.
"However, in reality, the technology to roll out hub and spoke on a large scale isn't there yet and would require a great deal of investment. Does it really bring efficiency? I don't think it's a panacea to making pharmacy really efficient and taking repeats out of the system."
Homecare
Homecare is growing, says Mr Main. "It's a very good business model for people with long-term conditions and can really improve their quality of life. Of course, the biggest thing is that it takes people out of hospitals. I think we will start to see more people being treated at home, and patients wanting to be at home, with early discharge and nursing support."
Will this exclude community pharmacy from this area of medicines supply? "I'd say it's important for pharmacy to be engaged in as many of these activities as you can. For example, not all homecare patients want to receive their medicines at home. Patients on an HIV regime, who are well, will most likely want to pick up their medicines in a pharmacy. Rather than saying homecare always excludes pharmacy, it's better to keep pharmacy in the mix where possible."
Other challenges
Medicines supply is currently "relatively stable" in the UK, he says, with limited shortages, but there is ongoing pressure on pricing.
"I think there will be price pressure on generics, where the bulk of the market is, despite this being a competitive market place with prices the lowest or some of the lowest in Europe. You can buy some generics at 8p per pack," he comments.
There has to be a market where manufacturers can make money, he argues, pointing to consolidation in the generics market. "The danger is that if some molecules become too cheap then some of the major manufacturers may think that it's not worthwhile having them in the market. That could cause shortages or prices to fluctuate."
Focus on pharmacy
What do pharmacists need to keep an eye on as the healthcare market evolves? "My main advice would be to look around and maximise the support available to you. There's a lot of support in the market from different providers, so find it and engage with that. There's the old adage: 'some people watch change happen, some people make change happen and some people wonder what happened'." For example, Alliance Healthcare has invested a lot into Alphega Pharmacy, he says.
The company is looking to enhance its relationship with customers.
"We're working to get a focus on being closer to the customer: to continue to enhance the customer experience, and we have quite a few wheels turning in the business to make doing business with us easier, for example getting a better experience when you phone in to customer services. 
"We are going to invest to enable us to support our customers better."
Alliance Healthcare and Alphega Pharmacy will also be contributing loudly to raising the profile of community pharmacy and the wider industry, he says.
"This is a really vibrant and important industry that can add huge value to the health economy. Somehow we have to find a way to project the importance of what everybody does in this industry – whether that's in the supply chain getting medicines to pharmacies or pharmacists dispensing medicines.
"We have to get across that this is a really important industry. If we don't, then investment will go elsewhere or they will continue to chip away, putting people under more pressure. We have to break out of that cycle."
Alliance Healthcare in action at Chessington
One of Alliance Healthcare's larger service centres, in Chessington, south London, has 97 vans making deliveries twice a day to pharmacies, hospitals, dispensing doctors and private clinics. "From Chessington, we deliver 6,500 orders or more in a day and 80,000 orders nationwide," says Geoff Waring, service centre manager.
Sponsored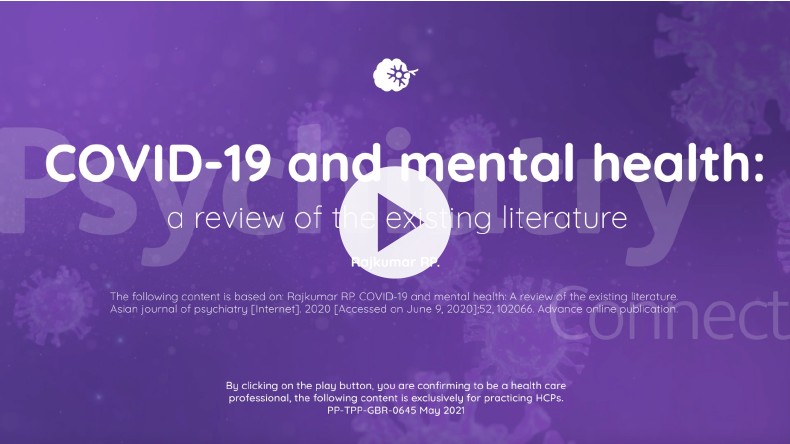 Sponsored Education
Viatris has created this short video based on a publication reviewing global research into the potential impact of the Covid-19 pandemic on mental health. It identifies six areas where psychiatrists can play a role in supporting people's mental health through these difficult times.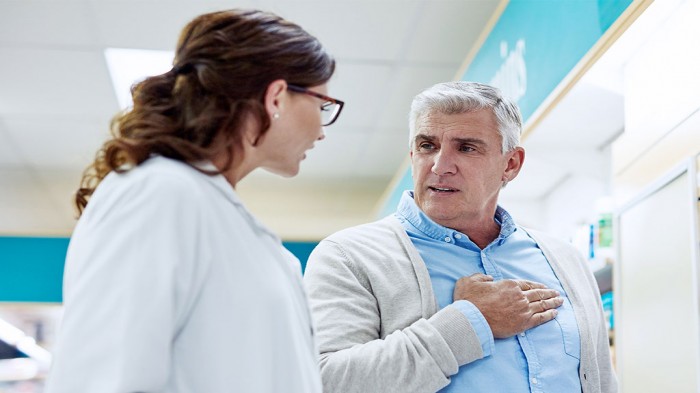 Sponsored Education
Discover the key benefits of Guardium so you can recommend this PPI with confidence to help ease heartburn and acid reflux symptoms
Record my learning outcomes