NHS challenges: Why we need to invest in community pharmacy
Insight
NHS challenges: Why we need to invest in community pharmacy
As the new health secretary inherits an NHS crippled by a funding drought, long waiting times and access problems, how can he triage this septuagenarian?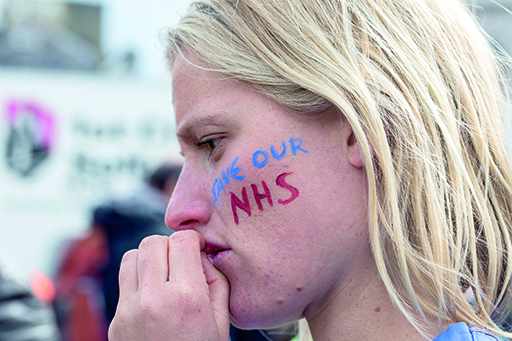 In his first speech outlining his priorities for the health and social care system, new Secretary of State for Health and Social Care Matt Hancock name-checked community pharmacy as part of his armoury against warnings from Labour and health trade unions that his time in post would be defined by the NHS's ability to meet key performance targets on waiting times.
Citing "workforce, technology and prevention" as areas where he wants to see "swift and decisive progress", Mr Hancock called for "more training [for] pharmacists based in GP surgeries and more staff to support them", as well as a "half a billion pound package to help jump-start the rollout of innovative technology aimed at improving care for patients".
Announcing an as yet unknown amount of investment in community pharmacy as part of measures for primary care "so people don't need to go to hospital", Mr Hancock said a holistic approach is needed, including a reduction of the "over-prescription of unsophisticated drugs" in favour of approaches to address physical and mental wellbeing, and the empowerment of the public to help "keep themselves more healthy at home".
So far, so promising
Pharmacy bodies have broadly welcomed Mr Hancock. chair of the Royal Pharmaceutical Society's English pharmacy board, Sandra Gidley, and the Pharmaceutical Services Negotiating Committee both said they "look forward" to working with him on a long-term plan for the NHS. And the National Pharmacy Association said Mr Hancock's appointment "presents an opportunity we can't afford to miss".
Nonetheless, Niall Dickson, chief executive of the NHS Confederation, warned that Jeremy Hunt's successor has one overwhelming challenge: "how to help the NHS and the social care system to become sustainable in the face of rising demand and a severe workforce crisis".
NHS performance
Some of these challenges have been thrown into stark relief by the latest NHS performance statistics. Key figures from July's data release show a 2.4 per cent growth in the number of people attending A&E in the previous year – to more than 24 million attendances – and a 4.6 per cent increase in the number of people admitted to hospital as an emergency – up to 6.1 million.
At the end of May 2018, there were 4.1 million people on the waiting list for treatment, a rise of 7.5 per cent when compared with a year earlier. On the plus side, 88.1 per cent had been waiting for 18 weeks or less, a fall from 90.4 per cent in May 2017.
In May 2018, 92.1 per cent of people were seen by a specialist within two weeks of an urgent GP referral for suspected cancer, 97.8 per cent started a first definitive treatment for a new primary cancer and 81.1 per cent of people received a first definitive treatment for cancer following an urgent GP referral for suspected cancer within 62 days.
Similarly, in May 2018, 75.7 per cent of patients experiencing first episode psychosis started treatment within two weeks of referral and 51.9 per cent of patients referred to improving access to psychological therapies services recovered in April 2018, against a target of 50.0 per cent; and 78.9 per cent of children and young people with an eating disorder started urgent treatment within one week in Q4 2017/18, up from 68.7 per cent in Q4 2016/17.
Mr Dickson says these performance figures show "a system under intolerable strain", which is "now the day-to-day reality of life at the clinical coal face", and stresses that "it cannot go on". His solution is "to invest in ways of providing care in the community to reduce the pressures on hospitals and other services", which is where Mr Hancock's promised investment in community pharmacy could make a huge difference and help pharmacy teams provide ongoing support to customers living with many of the conditions that the NHS performance statistics highlight as growing concerns.
Pharmacy focus
Take cancer as an example. Delays in diagnosis and slow progress to treatment can severely limit treatment options for patients, who then face poorer survival prospects.
The accessibility of community pharmacy means it can play an essential role in early diagnosis of cancer, with pharmacy teams able to use their knowledge, experience and the relationships they have built with customers to spot signs of the disease.
In terms of mental health, too, there is plenty that pharmacy can do. The Five Year Forward View For Mental Health (2016) highlighted that people with mental health problems have poorer physical health than the general population and are often unable to access the physical healthcare they need, which contributes to avoidable health inequalities.
In England, smoking prevalence among the general population is 15.5 per cent, yet among people with serious mental illness, it is 40.5 per cent. PHE says those who use stop-smoking aids and get face-to-face support are up to four times more likely to quit, giving community pharmacy the opportunity to help close this gap through smoking cessation interventions.
Pharmacy teams are also ideally placed to advise customers about the effect of diet on mental health. As well as its impact on short and long-term mental health, the Mental Health Foundation says evidence indicates that food plays an important contributing role in the development, management and prevention of specific mental health problems such as depression, schizophrenia, attention deficit hyperactivity disorder (ADHD) and Alzheimer's disease.
According to the charity, over the past 60 years there has been a 34 per cent decline in UK vegetable consumption. Only 13 per cent of men and 15 per cent of women eat at least five portions of fruit and vegetables per day. People in the UK also eat 59 per cent less fish than they did 60 years ago, which means the consumption of essential omega-3 fatty acids has declined. "These dietary shortfalls are to blame in part for the rising mental health challenges," says Dr Emma Derbyshire, nutrition advisor to Equazen brain health supplements.
"One in six people is struggling with anxiety and depression as well as other mental health problems. A large body of research has shown that bridging dietary gaps through supplementation with proven omega-3 DHA and EPA and omega-6 can significantly ease symptoms and play an important role in the prevention, development and management of diagnosed mental health problems including depression, anxiety, schizophrenia, ADHD and dementia."
Similarly, early and tactful intervention by pharmacy staff who spot the signs of an eating disorder in children and young people can also have life-saving results. More than 1.25 million men and women in the UK are affected by eating disorders, according to eating disorder charity Beat, with the highest risk for young men and women between 13 and 17 years of age.
Beat's research found that it takes sufferers more than 18 months to realise they have an eating disorder and more than a year following this before they seek help, with men and boys waiting 28 weeks for a referral compared with 10 weeks for women and girls. It is crucial that people are treated as soon as possible to improve their chances of recovery, so early intervention by the pharmacy team can make a real difference, with the first step encouraging people to talk to their GP for referral to specialist services.
Investing in pharmacy
While these kinds of interventions are standard fare for most pharmacy teams, a report by the National Pharmacy Association warns that on their own they still may not be enough.
In Improving Access To NHS Care By Investing In Community Pharmacy, the NPA says that only by mobilising the entire healthcare workforce, including community pharmacy, can there be any prospect of addressing the chronic access problem that is crippling the NHS.
The report follows an NPA survey highlighting that 80 per cent of people believe access to NHS care has decreased over the past decade, and that 90 per cent agree with entrusting pharmacists with more NHS services in order to widen access and relieve GP pressures, and calls for government to:
Invest in community pharmacy-based NHS services to widen access to care
Give pharmacists more opportunities to initiate, stop or modify patients' medicines
Give pharmacists read-and-write access to patient records
Amend the NHS constitution to include guarantees of timely face-to-face access to primary care (the constitution's current access pledges relate to emergency care or interventions that follow referral to hospital specialists).
The All Party Pharmacy Group (APPG) is also pushing for greater integration in primary care – with the alignment of provider contracts, including that for community pharmacy – to ensure that patients experience co-ordinated and consistent care.
In Good Health – A report Following The All Party Pharmacy Group's 2018 Inquiry into Long-Term Conditions found that patients are concerned that hospitals, GPs and pharmacies, as well as other community services, do not communicate with or understand each other well enough, and patients with long-term conditions reported that they often find their care is "impersonal, confusing and duplicative".
The group concluded that there is scope for pharmacy to do more to address these problems, with APPG chair Sir Kevin Barron writing in a letter to pharmacy minister Steve Brine that forthcoming negotiations on the pharmacy contract would be an opportunity to implement the report's recommendations.
In the meantime, the floor opens to Mr Hancock as he grapples with many of the same challenges faced by his predecessor, which he says need to be addressed "in a spirit of collaboration, not competition, towards our common goal".
Sponsored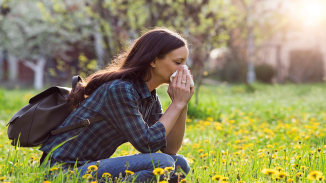 Sponsored Education
This module will improve your hay fever knowledge, helping you to understand its impact on sufferers and recommend the right products to ease symptoms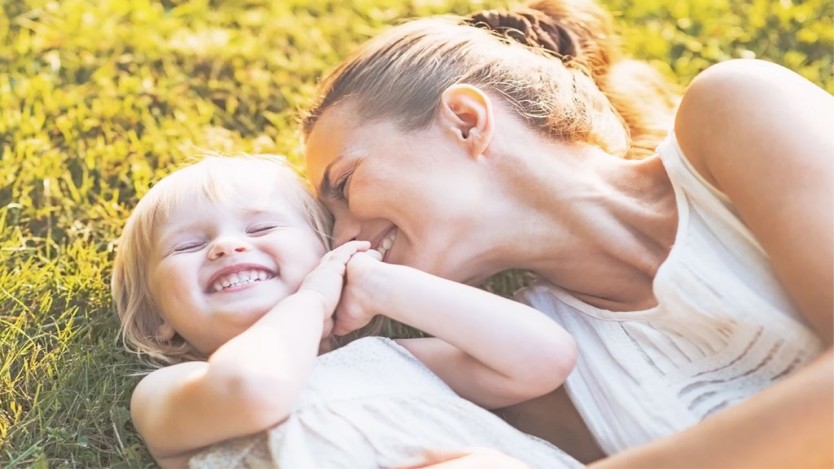 Sponsored Education
This interactive video will test and reinforce your knowledge so you can confidently advise parents on common childhood illnesses, such as teething, earache, coughs and colds.
Record my learning outcomes