Is your pharmacy IT system fit for the future?
Insight
Is your pharmacy IT system fit for the future?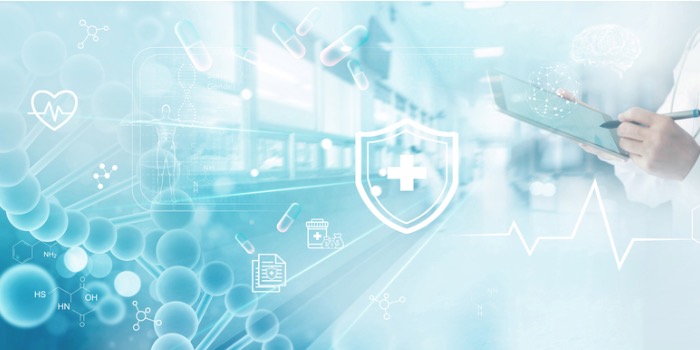 PMR systems have been part of community pharmacies' kit since the 1980s. But inevitable market consolidation left pharmacy owners with fewer providers to choose from. However, now it seems the smart suppliers are evolving their offerings to help support the increasing range of services provided by pharmacies.
The current disruptor in England and Wales is Invatech Health's Titan system, which in August became the first new PMR system to receive electronic prescription service (EPS) accreditation from the NHS in more than a decade. The company describes its new cloud-based PMR as a "single tool offering a full paperless workflow system with safe medicine dispensing and management, control over business activities and reporting, and potential for full integration with other pharmacy applications".
An early adopter and one of Titan's 'trailblazer' users is Steffan John, superintendent pharmacist at Fferyllwyr Llyn Cyf pharmacy in North Wales, where Titan went live in September. Mr John says the system made "massive improvements" to the pharmacy's workflow almost immediately. Calling it "a huge leap forward in pharmacy IT", he adds: "Titan is solving problems that have plagued pharmacy for years, releasing staff time to focus on patient care" and "allowing clinical checks to be done and recorded electronically with barcode validation central to the dispensing and accuracy checking process".
Other contenders
Cegedim Rx's Pharmacy Manager has been around since 1980, and was the first system to receive full roll out approval for EPS in England. With eMAS, AMS and CMS (electronic Minor Ailment Service, Acute Medication Service and Chronic Medication Service) approval in Scotland, it fast become the UK's market leading PMR.
Cegedim Rx presented the latest iteration of Pharmacy Manager at the Pharmacy Show, with added functionality including an 'intelligent dashboard' with direct links to current services and management features such as real time notifications and alerts for prescription claims that are due to expire, and a calendar to enable the electronic capture of key events and appointments; as well as scan-driven dispensing, and integrated FMD with service indicators.
Positive Solutions releases regular systems updates throughout the year to ensure its Analyst PMR users are able to operate in alignment to the latest pharmacy contractual requirements. Its latest upgrade includes container management, which will address issues of multiple item prescribing, especially across two or more scripts, and eMAR (electronic Medication Administration Record) functionality.
The UK's only web-based PMR system, RxWeb, is releasing its next update in November, with sales manager Jon Williams promising more to follow with "even more interfaces to robot providers and eMAR suppliers to assist our customers in moving forward with automated solutions".
Addressing concern expressed by some users that the system may not be secure, following Adobe's announcement that it is planning to stop updating and distributing Flash Player at the end of 2020, which RxWeb currently uses, Mr Williams adds: "We're well aware and have been planning for this change for a long time. Our customers can rest assured that RxWeb is, and always will be an extremely secure system."
Data capture challenges
Nonetheless, even with systems designed and updated, challenges remain for community pharmacies when it comes to capturing patient information and data.
Mr John says: "Getting pharmacist time in the consultation room can be an issue, and of course you end up with lots of paperwork. We have three pharmacies in the group and we are slowly working towards going paper-free. In Wales we still have paper prescriptions, but at least with Titan we scan the whole lot in and they are gone."
Tracey Robertson, product director at Cegedim Rx, says her experience is that community pharmacies want their experience with technology to be "simple, value adding and with real time outputs". Mr Williams points out that currently, "pharmacy relies mainly on patients providing a lot of the information required, particularly around exemptions and hospital and/or GP visits". However, he believes "with the introduction of real time exemption checking and a move towards interoperability, this will improve in the future".
Tim Easton, head of sales at Positive Solutions, says the company is the first pharmacy IT solutions provider to integrate real time exemption checking. Its Analyst PMR system will automatically check whether a patient presenting an EPS2 prescription has a known exemption. The system also makes the PharmOutcomes platform directly accessible from PMR login, and additional extras include its MediCyn FMD functionality, and fully integrated robot interfaces.
"We are currently in development with a number of applications designed for use on hand-held terminals," adds Mr Easton, "which will achieve greater fluidity in the dispensary, freeing up time and terminals for delivery of patient services.
A services agenda
Mr Easton says Positive Solutions doesn't see capture of patient information data as the main challenge. "The critical obstacle still to be overcome," he says, "is the unlocking of data already available to the pharmacist within their IT system(s). And pharmacies need systems that integrate with the wider healthcare network. Only then can they get a full picture of the patient journey."
Functionality is also the pinch point Mr Muhammad is targeting. "Pharmacists will need new functionality to help them deliver the services agenda efficiently," he says, calling out existing PMR systems for "neither providing effective functionality for these services, nor integrating openly with other systems that do". The solution that Titan offers, he says, is its "open APIs and a marketplace where third party system suppliers can present their software for pharmacies to download". He says this will give pharmacies a "greater choice" of the tools they need for service delivery.
Community pharmacists know their future lies in services, but they need technology that will help them reach this goal
For Mr Williams, cloud-based systems such as RxWeb offer "a more portable approach", allowing services to be delivered where required in a pharmacy or even outside it, rather than within the confines of the dispensary or consultation room.
These added flexibilities could turn out to be needed even sooner than expected, thanks to an increased footfall in community pharmacy encouraged by ProScript PMR supplier EMIS Health, who recently extended the appointment booking feature in its Patient Access app beyond GP appointments to include services provided by community pharmacies. The Day Lewis pharmacy group is the first provider to be listed in the service.
Meeting a key part of the NHS Long Term Plan to drive patients to community pharmacies, services that can be booked via the app include in-pharmacy NHS services such as influenza vaccinations, smoking cessation support and medicines use reviews (MURs) as well as private pharmacy services such as treatment for hair loss and a range of travel vaccinations through patient group directions (PGDs).
Patient Access CEO Jason Keane says a key feature of the new service is the ability, with the patient's consent, for pharmacists using the EMIS ProScript Connect PMR software to send an electronic summary of any service they deliver back to the patient's medical record, where their GP can view it.
Anything that increases patient safety and helps to deliver better health outcomes is a positive step, and PSNC's advice is that in order to feed into the development of these systems, users should email their system supplier to share feedback and let them know what's on their business radar.
Workflow and workload
If responses from the Pharmacy Show are anything to go by, it seems there were two very clear points of interest. "The Pharmacy Show always provides the opportunity to engage with current and potential customers, enabling us to understand where they feel the market is heading and what is important to them, their businesses and their patients", says Mr Williams, "and the drive towards services and hub and spoke were key on their agendas."
Mr Easton says he noticed a "strong focus on improving workflow within the pharmacy to free up time to deliver services", and that "inter-company hub and spoke looks more and more likely to become a reality."
Mr Muhammad says his take home message was simple: "Community pharmacists desperately need change. They are hungry for new systems to help them with the demands of the 21st century. They know their future lies in services, but they need technology that will help them reach this goal and they need tech companies who understand their pain and help guide the way through innovation."
Sponsored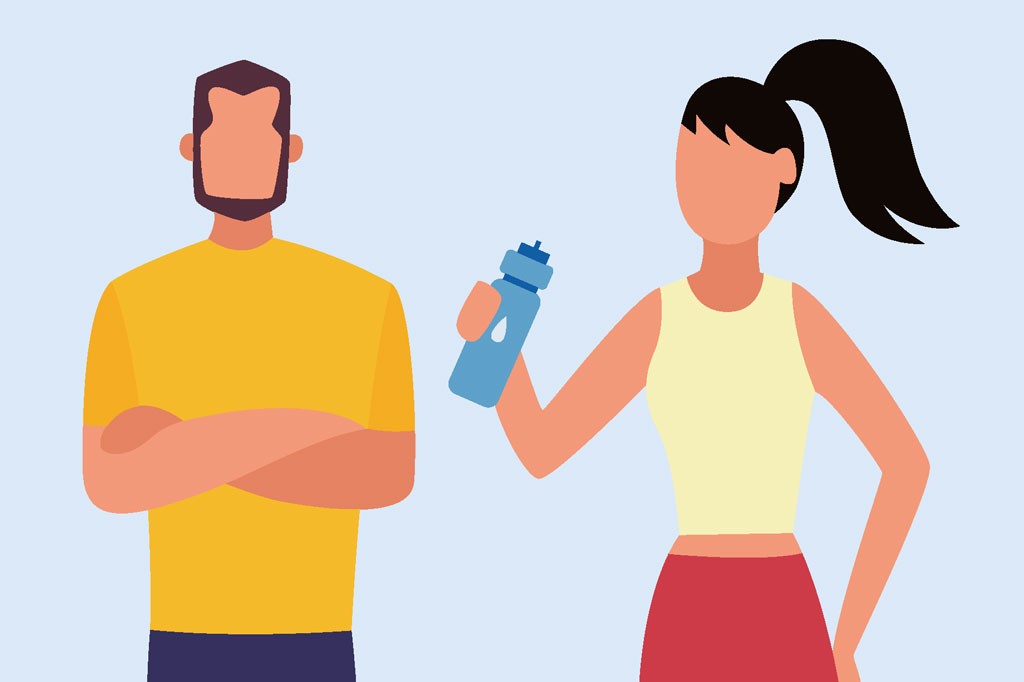 Sponsored Education
Understand the important role oral rehydration products play in helping prevent dehydration after illness
Sponsored Education
Identify the 5 key elements to address in your dry skin consultations
Record my learning outcomes