Pandemic stokes pharmacy systems development
Insight
Pandemic stokes pharmacy systems development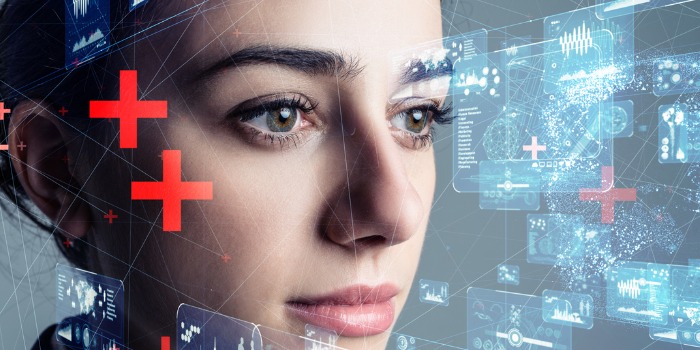 "Covid has forced business to be more agile," says Tracey Robertson, pharmacy product director at Cegedim Rx. "When you're agile, you can connect faster to what the market needs. There's nothing like pharmacy for stopping itself moving forward. The pandemic is forcing this industry to be a bit braver and move faster."
Indeed, the pandemic has focused attention on the importance of integrating the systems community pharmacy uses with others across healthcare, as well as with mobile applications and other add on technologies. "The NHS wants community pharmacies to do more to support colleagues and patients in primary care in the wake of the outbreak," says Shanel Raichura, senior clinical director at Emis Health. "With this expectation, pharmacy systems need to be better integrated with the rest of primary care. For example, to safely give a Covid-19 vaccination (assuming pharmacists are able to vaccinate), they'll need read-write access to patients' GP records. And the move to remote working has seen more and more of our customers using video consultations to take on Medicines Use Reviews and the New Medicine Service."
Jon Williams, pharmacy sales manager UK at Clanwilliam Health, agrees. "There is a much greater need for integration across all care sectors now," he says. "Pharmacies are busier than ever, and to enable them to provide the most informed and professional service to their customers, there certainly needs to be improvements made in the sharing of information across sectors and true interoperability between suppliers."
Cegedim Rx: Pharmacy Manager
"We have an extremely collaborative development approach. We invite customers and prospects into what I call product discovery exercises. By walking in their shoes, we get to understand their needs and pain points.
We need to deliver efficiencies into pharmacy because pharmacy is anything but efficient right now. It's fragmented, with lots of systems and logins adding to an already pressurised environment. We're way down the road now on making sure our users get to access what they want when and where they need it. We have focused mission teams that can home in on a key area, be it patient management, stock management or dispensing, to uncover what is critical to helping pharmacies thrive and survive. For example, SCR integration was an industry first for Cegedim. With one click, we can pull all the critical patient information to where it matters most. Prescription tracker integration is coming soon.
I've never met a customer in any sector who knows exactly what they want, but they do know what pains and challenges they've got. Listening to customers, creating solutions then shaping and tuning, validating and revalidating them is what creates great experiences. While we work nine to 12 months ahead, I choose to baby step us so we release value, and keep building until we get to where they need to be. Our customers love that.
For example, we put in an intelligent dashboard late last year. We elevated key data points and metrics, so they didn't have to go digging. We started by highlighting how many prescriptions needed to be claimed; over time, we've laid on more. Compared with the product they had this time last year, the savings our customers are making is immense."
Tracey Robertson, pharmacy product director
With customer interactions slowed down by the need for social distancing and queuing, the pandemic has also thrown the area of efficiency into stark relief. Over at Positive Solutions, head of product management Mark Merry says the company has developed products to help manage specific pinch points. "Patients coming in to collect medicines don't want to hang around. Queue Buster allows staff to manage an outside queue, making sure people are aware they have the next appointment or that their medicines are ready to collect."
New mobile app Handout, which is fully integrated into the company's Analyst PMR, is live in around 1,000 pharmacies. "Patients can give their surname at the door and the app will tell the staff which barcoded location their medicine bags are stored in. There is literally no waiting time."
There's nothing like pharmacy for stopping itself moving forward. The pandemic is forcing this industry to be a bit braver and move faster
For some, the pandemic has brought into stark relief the need for a faster pace of change. Tariq Muhammed, chief executive at Invatech Health, argues that the arrival of the electronic prescription service should have been a more defining moment. "That was an opportunity to change the entire operating model of pharmacy," he says. "Instead, we got a big fat 'print' button and went back to the old ways. We've had the concept of interoperability for a long time. We use NHS numbers and DMD codes, so we have the basics to communicate between systems.
"Community pharmacists know what they want: to be a key part of the healthcare system and to be recognised for their contribution, to own the supply chain, and they don't want to be wasting their time doing frivolous things. Technology is the vehicle."
Emis Health: ProScript Connect
"Since Covid-19, community pharmacists have shown they can respond quickly to changing circumstances, and EMIS in turn has provided effective technology to support that, such as enabling video consultations to take place between pharmacists and their customers.
Community pharmacists know what they want and we work closely with them to make sure our systems deliver: the industry needs robust, sophisticated systems that enable them to spend the minimum time on admin and claim all of the income they are entitled to, while managing their customers' clinical needs safely and expertly.
Since the outbreak, we have stepped up our social media presence to respond more speedily to customer feedback. We also run regular focus groups with customers. The recent Emis Live seminar sessions are a good example of how we have moved online to help customers keep abreast of new developments.
Our recent acquisition of Pinnacle has meant the integration of PharmOutcomes with ProScript Connect, which is helping pharmacy work more efficiently. GPs will be able to refer patients into pharmacy for consultations, with benefits for both professions."
Shanel Raichura, senior clinical director
The need to know
Long time industry watcher and chief executive of Hub & Spoke Innovations, Gary Paragpuri says the question as to whether the sector knows what it wants from IT systems is an unfair one. "We all know what the future should be," he says, "but until the government sets out what it wants pharmacy teams to deliver and puts in the sustained funding to support their vision, then how can anyone be sure what functionality their IT systems should have?
"What we do know is that pharmacy's success in the future will, at a fundamental level, be defined not by technology, but by the relationship with the patient – by how easy we can make it for them to access high-quality healthcare services in the way they want them. Any investment in systems must build on this by opening the door to more choice and improved convenience, and helping remove the workflow barriers preventing pharmacy teams from delivering the services patients want. The pandemic shows that society's shift to digital is accelerating and this includes healthcare. Pharmacy systems will need to adapt quickly."
Tracey Robertson says there are conversations taking place, but asks how joined up they are. "Pharmacy is caught in the crossfire of the changing needs of the various NHS regions whilst trying to be more efficient," she says. "Ideally, I'd like to see a more consultative and discovery approach in which the PMR solution providers are key.
This will allow us to truly understand where the NHS wants to be so that we can be more innovative and creative in our thinking of how we solve these needs whilst addressing other significant pain points for pharmacy.
"My plea is for simplicity. Leadership bodies need to tell me the 'why'. They don't need to tell me the 'how'. We should be thinking about technology as the end user experience. This gets missed when specifications are just passed down last minute. Joined up collaboration at the start would allow us to think about how we solve a pain point without negatively impacting pharmacy. My job, my team's job, is to ensure that we provide our customers with solutions that make life easier, not harder."
Clanwilliam Health: RxWeb
"With our new technology stack and a refreshed version of RxWeb being deployed over the next few months, our key focus is on making the workflow processes as efficient as possible and to automate functions wherever we can. In addition, we want to allow third parties to integrate with RxWeb and provide our customers with a wider range and greater choice of technologies, such as delivery app providers or robotics – all from directly within their RxWeb system.
Over two years, we've changed the technology layers to enable us to do a lot more. We want RxWeb to be the core system for our customers, but through our integration hub or API, they have a choice, for example, over which delivery system or eMAR they use.
We have a solution for remote consultations built into our practice management solutions within the group; it's something we are looking at, but a lot of pharmacies have found solutions like Microsoft Teams, so we may not need to build that into a PMR.
RxWeb is cloud-based, so you can log in wherever and whenever suits you. Many of our customers now work from home or other locations, whilst still having full access to their PMR system. This has been a huge benefit when they or their staff needed to self-isolate or just to enable them to keep up with increased workload.
People who've been with us for years understand the flexibility you get with the cloud. I don't think anybody is rethinking their business model completely, but they know they have the option."
Jon Williams, pharmacy sales manager, UK
Building connections
Building blocks for the future have been put in place, some of them over the past six months. For Shanel Raichura, the NHS Long Term Plan is driving the agenda for integrated care, delivered through technology. "Our development strategy is closely aligned with NHS policy, to ensure that the vision for connected care can be delivered through the technology systems that we build," he says. "We see evidence of this happening already, from community nurses using iPads to view GP patient notes, Covid-19 test results being automatically sent into the patient's medical record, or patients logging on to their Patient Access app to order their repeat prescription and book an appointment with a community pharmacist."
Steve Bradley, group managing director at Cegedim UK, says you can do practically anything with technology, but the challenge is to connect all the systems that are out there together. "One of the biggest barriers we have is the centre," he says. "We have the spine managing EPS, but the healthcare record tends to be managed geographically. All that can be overcome, although there are some regulatory barriers, and some possessiveness over who owns the data. Things like NHS 111 signposts people… but you have to make sure the pharmacist is ready to provide the service and the GP is willing to relinquish a level of control."
Joined up collaboration at the start would allow us to think about how we solve a pain point without negatively impacting pharmacy
Jon Williams says a transition to centralised dispensing is an area of focus. "With some of the larger chains already benefiting from this model, there is a need for community pharmacy to be able to compete," he says, adding this was a key driver behind RxWeb's recently announced partnership with HubRx, a start up hoping to take advantage of the pending law change that will allow intercompany hub and spoke dispensing. "The challenge for us as a technology provider is to keep up with the momentum of change, enabling our users to change their procedures while also making sure that community pharmacies have the control and visibility of what they will be fulfilling centrally versus locally."
Positive Solutions: Analyst PMR
"We invite different groups – independents, medium to large groups – in to talk about pharmacy today and in the future. What are we missing? What should we be focusing on? Last November, priority number one was business information, so we have been developing Analyst Insight, which will go into piloting this month. The second priority was more digital and mobile-based workflow; we are now on that journey. Third was services, such as remote consultations; we are using Microsoft Teams where we can.
We continue to look at workflow efficiency, like removing the need to print tokens, using Android devices to pick medicines, making sure patients aren't waiting around. As we move away from paper, we're also moving from expensive Windows machines towards cheaper mobile devices.
The pick up from NHS 111 for the Community Pharmacist Consultation Service (CPCS) has been relatively slow – the average might be four or five consultations a week – but there's a lot for us to do on the clinical consultation side. The patient journey can start in very different places, depending on the medicine. Then we need to understand whether you are going to be providing the service in a local pharmacy or doing it remotely on the telephone. If it's remote, how are you going record it in the PMR?
We've been focused on groups for a long time with things like Analyst Head Office and creating efficiencies and compliance with buying processes through OrderManager. We've got a stocktaking app and we're working on goods in and prescription picking. Analyst Insight can be used as either a management dashboard or focused to examine pinch points in the system as we've worked out how to make blockages visible so you can drill down into a problem via the Analyst screen. We hope to launch early next year."
Mark Merry, head of product management
Need for new models?
Mark Merry says Positive Solutions is ready for the law change. "We've done our side," he says. "Analyst is designed in a way that you can send batches of prescription information. And for small to medium sized groups, our Analyst Central Fill product moves the accuracy and assembly responsibility to a central hub. We're ready to send information to new businesses like HubRx as and when we need to."
He believes there's no going back. "Some of our biggest customers are using hub and spoke very successfully. The efficiencies they've made have allowed them to deliver national and advanced services and to start thinking about the possibility of doing more private services, where there may be more revenue."
Emis Health is ready too. "It opens up opportunities," says Shanel Raichura. "We have developed a number of solutions that support centralisation of dispensing in response to group customers, but these could fit central dispensing for independents, should the law change to make that possible."
Tariq Muhammed is not so sure. "Hub and spoke, like a robot, is a solution, but we need to ask ourselves, what problem are we trying to solve?" he says. "We need to address the basics, otherwise these new models will not help. If we get barcode scanning in place, we can have junior staff dispensing and it will be as safe, if not safer, than pharmacists doing final checks. Using artificial intelligence to do the more mundane clinical checks would release huge amounts of pharmacists' time. Improve stock control and you improve gross margins. Imagine if we saved 80 per cent of pharmacists' time doing those three things: would we still need hub and spoke?"
Invatech Health: Titan
"We are helping pharmacies lay the foundations to deal with all the challenges in pharmacy, not just with the current pandemic. Here are just two examples:
Cloud-based computing: local server-client based systems prevent scalability. In March, we had a pharmacy whose volumes doubled overnight and the pharmacy had to stop taking prescriptions because the PMR was at capacity. Our cloud system allowed an expandable model and it helped significantly. During the pandemic, we needed people to work remotely. You cannot be 'dialing' into your pharmacy. You need cloud-based systems where there are no geographical barriers. You can't do remote services, or even hub and spoke, without cloud-based technology.
Workflow: It's all very well talking about the future role of pharmacists, but we need to get the basics right. Pharmacists are still faffing around checking pointless prescriptions and dealing with things they shouldn't be wasting their time on. We need to optimise the process, sort out the workflow and release pharmacists' time from dispensing. I believe improving pharmacy processes will capture enough savings without resorting to hub and spoke.
Once we have the foundations in place, we will have a platform upon which to build effective integrations, hub and spoke, new services, remote consultations, all of which will be needed to deal with this pandemic and the next one.
People who come to Titan understand that we have a vision and our technology is a vehicle to help us get there."
Tariq Muhammed, chief executive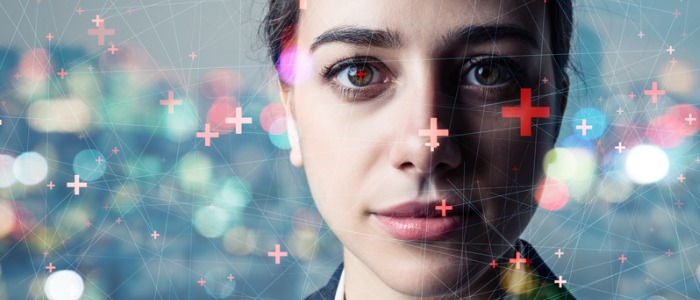 Sponsored
Sponsored Education
Work through a customer consultation to determine the possible cause of stinging, gritty eyes and recommend an effective treatment to help ease these symptoms.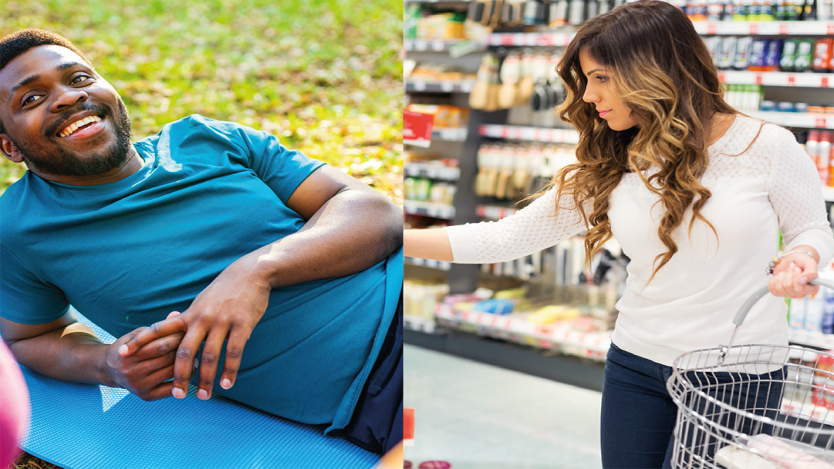 Sponsored Education
Learn how to recommend the most suitable emollient for your customers in this interactive video
Record my learning outcomes