SCR usage: what can we read into the data?
Insight
SCR usage: what can we read into the data?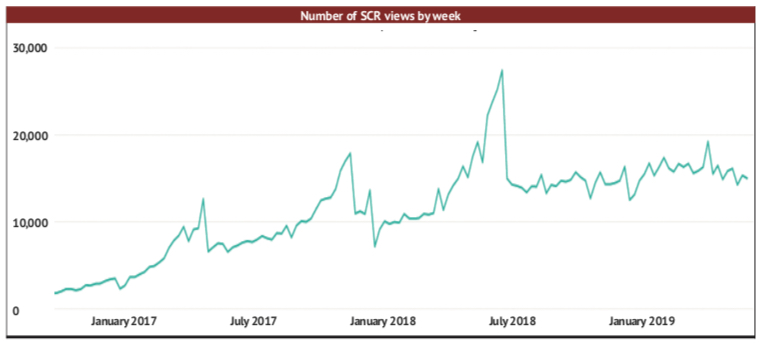 The largest usage peak for SCR was seen in the last week of June 2018, which coincides with the last Quality Payments checkpoint for SCR, according to NHS data compiled by PharmData.
Pharmacies could claim 10 quality scheme points if they could demonstrate an increase in SCR by comparing access figures across two different time periods. They could also claim if they had used SCR more than 100 times in both periods, even if there was no increase in use.
Declining usage
Interestingly, immediately after June, there was a large decline in SCR usage, which seems to suggest that the reasons for the SCR lookups were mostly to be eligible for the payment.
Perhaps predictably, there are also some small peaks of usage which correspond to significant times of the year, such as the week commencing 15 April 2019 — the week before the Easter bank holiday, which was the largest peak since June 2018. This seems to indicate that checks were undertaken in response to patients presenting to the pharmacy who required an emergency supply.
Whilst the average amount per pharmacy is between one to three per week (about 150 per year), some pharmacies are using it more often, with some up to 10,000 times a year. Top of the SCR charts is online company Now Pharmacy which has used it approximately 29,000 times over the past 33 months (it currently has around 11,000 registered patients), while Pilltime comes in at over 13,000. Meanwhile Pharmacy 2U, perhaps surprisingly, is at the other end of the range, using it a mere 33 times and not once in the past year.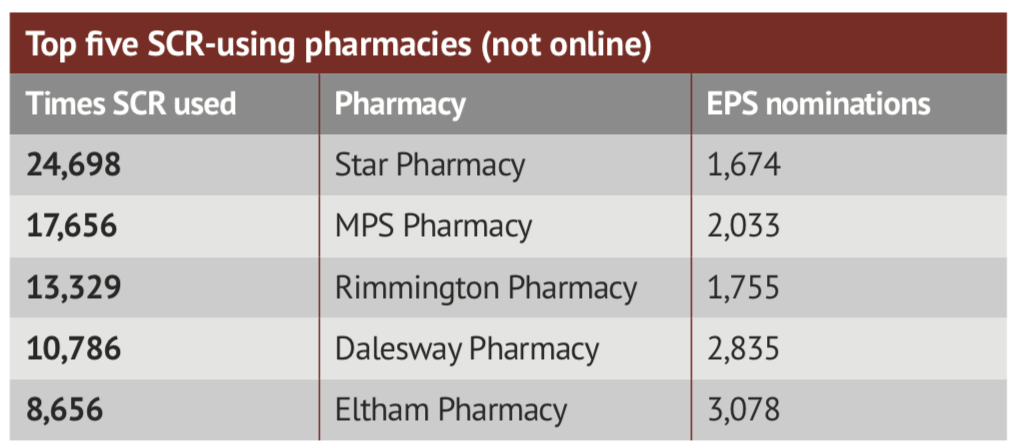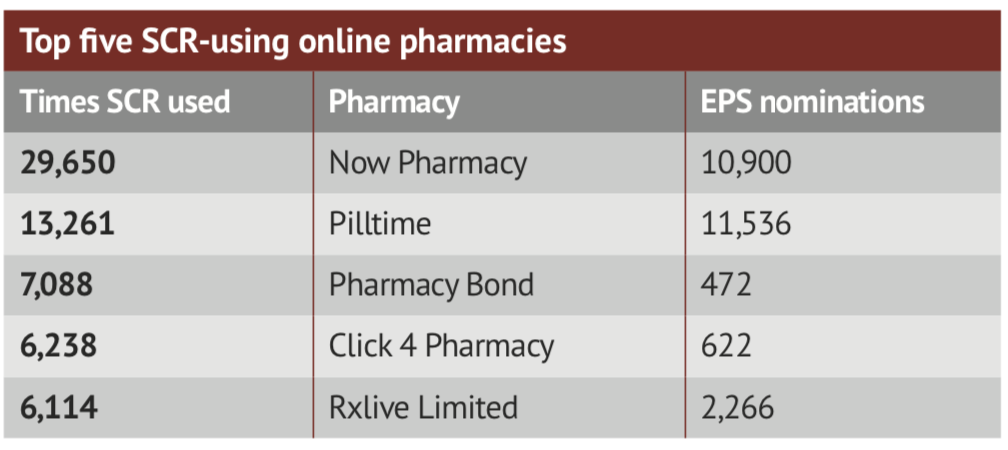 Also of note is that online pharmacies make up less than 5 per cent of all pharmacies, but make up 30 per cent of the top SCR-using pharmacies, while 100 hour pharmacies are about 10 per cent of all pharmacies, yet only three of these are in the top 20 SCR-using pharmacies.
Perhaps now that pharmacists can access SCR more quickly through a 1-click function uptake rates will improve.
PharmData combines official statistics with advanced web presentation technology to monitor pharmacy performance of key service and business indicators at the store level.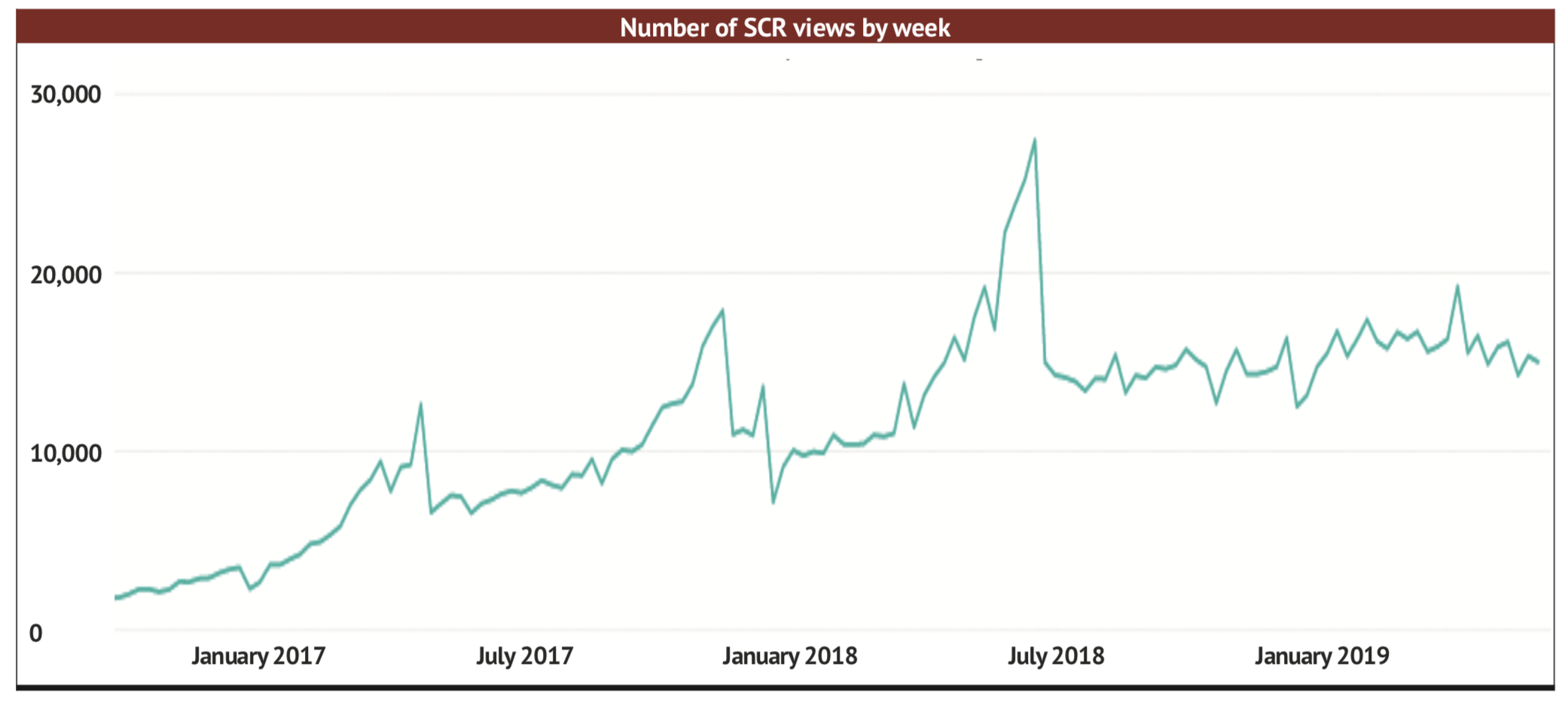 For further information see pharmdata.co.uk
Sponsored
Sponsored Education
Safely recommend the most effective laxative for every customer with constipation
Sponsored Education
With research suggesting a possible link between COVID-19 and EPs, make sure you're confident discussing EPs and their treatment with customers
Record my learning outcomes