Quick wins to enhance your business performance
Insight
Quick wins to enhance your business performance

This article explains the important elements of creating a performance culture, and will enable you to test and quantify the value to your business.
If you haven't yet considered how a performance environment will work for you, then it's time for some action to demonstrate the positive effect it can have on your business. Sustained business performance only comes from having an efficient system run by committed people who want to improve. However, many of us are often constrained by our experience or don't have a vision of the future.
A simple way to start your performance improvement journey and to prove your potential is with some quick wins that will inspire your team to do well and to keep looking for fresh opportunities.
Proof of the pudding
The RPS Pharmacy Growth Programme has many examples where quick wins have produced quick results. Not only has this been beneficial, but it has also started the journey to establish a performance culture and ensured that success stories are part of planning and discussions.
The problem for most people is that they do what they believe and desire, not what they know. If you recall one of our earlier articles (Feeling the pressure in independent pharmacy?), we discussed how smokers may know everything they need to know to stop smoking, but may not have the desire or believe they can achieve their goal.
Some of your team are probably already motivated to do well, and they perform better than the team on average. But how do you get everyone to do better – it's not necessary to be 'the best' all the time – and then to repeat that?
Results-driven
All the pharmacies that have participated in our programme have improved their business performance. Some examples of quick wins from a selection include:
Pharmacy A
NMS: grew from zero to 15 per month
Flu vaccination numbers: +16 per cent
OTC sales: an extra £800 per week
Pharmacy B
MURs: grew from one to 10 per week
NMS: from one to eight per week
EPS processing: four times as many registrations
Pharmacy C
Minor ailments: +40 per cent
Introduced new services, such as adding testing for allergies.
Some of these were basic gains, but there were also some clever initiatives. The key is that these teams knew their numbers, focused on opportunity, tried something new, and achieved a new goal.
There has to be a vision, and persistence is required to achieve it, but it doesn't require a lot of effort. It is mainly about focus and discipline. It's important to remember that your customers already buy the things you want to sell; it's just that they don't buy them from you, or not often enough. And because it's unlikely you are able to spend a lot of money on marketing or advertising, you need to turn your team into your verbal marketeers.
Reboot your brain
Before starting the quick-win process, we need to programme our brains (yes, programme our brains!). Our beliefs will either help or hinder us. You may already be thinking, 'This won't work, I've seen it all before and got the T-shirt', or 'I will give it a go'.
To give you an example of why programming our brain is important, consider the following. When we buy a new car, we start to notice that brand all around. When we are thinking about booking a holiday we notice not just the advertisements but everything else, such as news articles related to the place we were thinking about.
Bringing this back to the pharmacy, you may have noticed that some of your team are good at selling your services, while others aren't. This is often due to their mindset, so encouraging someone to sell who does not like to sell may not work. Instead, ask them to give the best advice to all customers – this should work better for them.
Zero-pressure selling
We are often put off by the term 'selling'. Most of us dislike salespeople because we believe they only want to sell something we don't need; they are not there to help us. Indeed, the pressure we feel means we may avoid buying something we need, but buy it later somewhere else.
People on your team who perceive selling this way should change how they see their role in selling. We use the term 'zero-pressure' selling, because good selling is helping the customer make the good choices for them. The unwritten contract is: 'we help you make good choices, and in return you buy from us'.
All your customers have immediate needs around the reason they came into your business. If you identify products or services that may interest them, and introduce them in a casual way and ask (not tell) them, you are helping that person, not just treating the condition. What sets apart the most successful pharmacies is more customers buy more, and they buy more frequently. This is not a utopian dream, but a reality. Unlocking potential happens when we have a team that wants to sell more through great advice.
Unlock the potential
Getting your team involved is usually the best way to start the performance journey. Ask them: what can we do to improve business performance and make customers happy without increasing costs?
Most people on the RPS programme start with something they are familiar with and so it is easy to get started. This might include focusing on MURs, NMS, signing people up for EPS, flu, or offering blood pressure monitors to appropriate people.
The key to improving business performance involves four simple stages:
Set a target
Have a plan and practise
Implement the plan with customers
Review progress each week and at the end of the trial period.
Try it. After all, it can only be a positive step for your business. Here is some more detail to consider when implementing the four stages above, which will help set you up for success.
Pick something easy
Check the current trend (eg MURs per week)
Discuss what the team does now
Agree what to do differently
Set a target
Practise with others in the team (offering the new service, product or additional item) what to ask and what to tell each customer to introduce the service or product to them
Review progress against the target daily, weekly and monthly
Share success stories with each other and apply learnings in other areas of the business.
And another thing…
Once the team have proved their ability to improve the numbers through better customer engagement, then the next level may be 'one more thing'. This is simply looking for the additional product customers will buy somewhere else, and making sure they buy it from you – for example, mums buying wet wipes or tissues, young people buying health supplements or older people buying wipes for glasses. Ideally, start by picking 10 items that naturally link with a main purchase or condition, then offer it when the customer is collecting their prescription or buying the main item they came in for. Add an element of fun by making a simple competition. Offer a reward for the person who sells the most add-on items that are beneficial for the customer. Think of it from the customer's point of view: if I have to go into another shop to buy tissues, wipes, lip balm, lozenges, then I have had unhelpful service and you have missed out on a sale. Many customers do not buy linked items simply because it is their habit to buy those products elsewhere. It is simply habit. There are many opportunities to improve your business performance, but you need to start somewhere, and that's something we can help with, so please do get in touch.
Dowload the Go for Growth template here
The Pharmacy Growth Programme
Retail Performance Specialists is a performance-improvement company that specialises in the business aspects of running a successful pharmacy in today's competitive and challenging environment. Here is a summary of the programme, which involves three phases: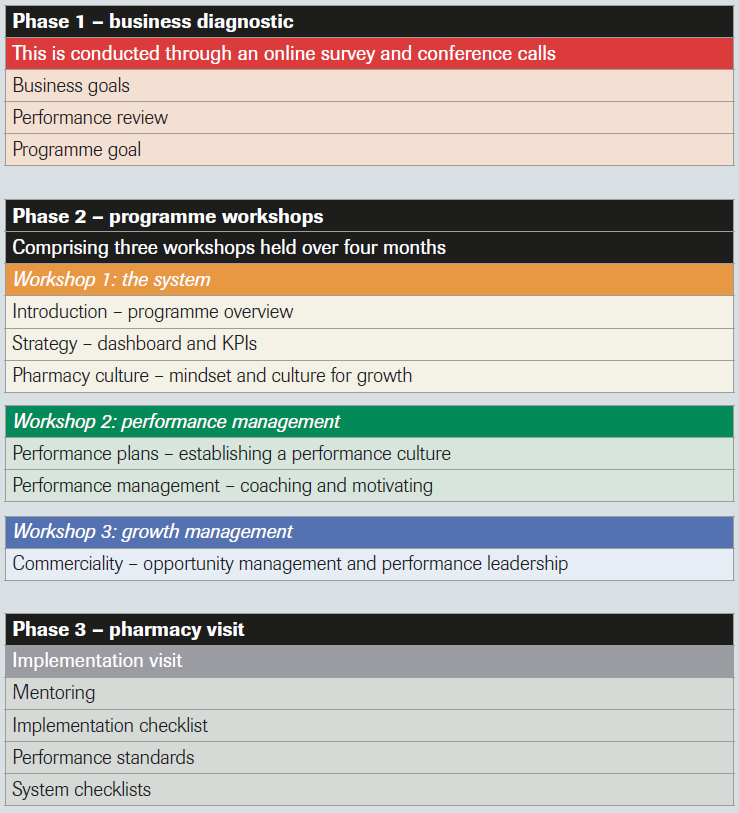 The programme* includes a business review to help identify where your pharmacy has the most opportunity to grow your business. A performance improvement plan, specific to your business, is then put together for you and your team to implement. Preparation is also put in place to help team members develop a winning mindset – one that will help to guarantee the future success of your pharmacy business.
* There is a charge for this service. Call 01344 849397 for more information.
 
Find out more
Dennis Reid of Retail Performance Specialists is a retail specialist who helps companies increase sales, performance and profitability. He has more than 35 years' experience and has worked with major companies including Nike, Gucci, Nokia and Marks & Spencer.
He now works with community pharmacies to deliver the Pharmacy Growth Programme, and is so confident in the team's expertise that the company is guaranteeing a 10-fold return on investment over 18 months or your fee returned.
To explore how the Pharmacy Growth Programme could benefit your business, call Andrew Reid on 01344 849397, or email andrew@rps-global.com
Sponsored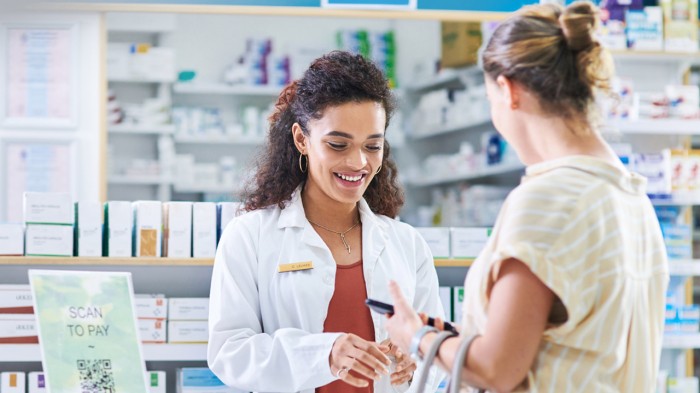 Sponsored Education
Refresh your knowledge on managing mild to moderate pain and understand when a combination product can help.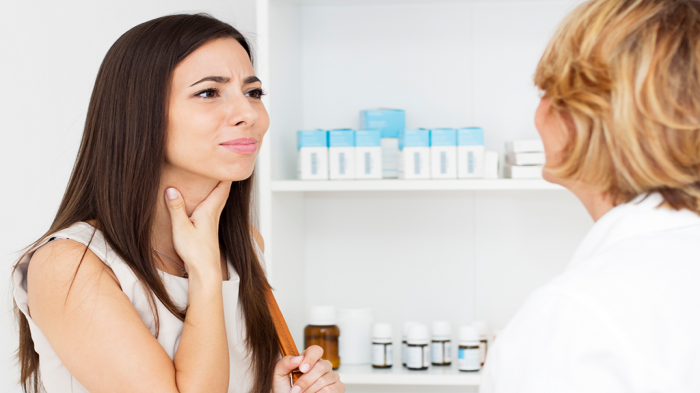 Sponsored Education
This module will help you to understand and educate customers about the risks of antibiotic resistance, and recommend products to help them effectively manage their sore throat symptoms.
Record my learning outcomes