Put patient panic to rest
Insight
Put patient panic to rest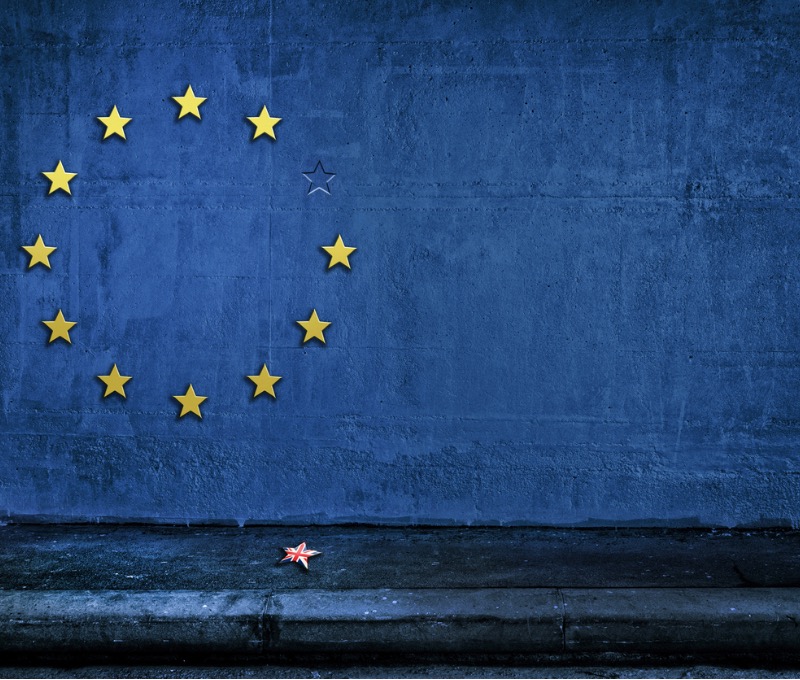 By Saša Janković
People living with chronic or acute health issues – as well as those who care for them – can be, understandably, prone to worrying. Living with pain, disability and illness opens up uncertain personal futures for many, and if you add in almost daily news blasts about threats to medicines supply, it's not surprising that plenty of people feel Brexit is like a loose pin in a panic grenade.
Because scaremongering sells newspapers, recent headlines about the need to stockpile medicines have done little to settle this disquiet – although to be fair to reporters, if no one is giving you any definitive answers then why wouldn't you explore worst-case scenarios instead. The problem with this is that because patients are also part of the supply chain, for many of them the panic grenade has already gone off.
So, what can you tell customers who come into your pharmacy hoping to be able to stock up on medicines, or complaining that their GP won't give them extra prescriptions, or simply asking for reassurance that you're not going to run out of the stuff that keeps them mobile, pain-free, functioning and, in many cases, alive?
The Government's current stance on the stockpiling of medicines remains that of its 23 August guidance: that pharmaceutical companies ensure they have an additional six weeks' supply of medicines on top of their normal stock levels, and community pharmacies, hospitals, and GPs do not need to stockpile. There is also no need for clinicians to write longer than normal prescriptions, and the advice to patients is that they should not store extra medicines at home.
Brexit expectations
Addressing a recent Health Select Committee enquiry into the outcomes of a hard Brexit on the medicines supply chain, Health Secretary Matt Hancock's said his "central expectation" is that "we do not expect a no‑deal Brexit". He is "confident that if everybody does what they need to do we will have the unhindered supply, and I am satisfied that everybody currently is doing what they need to do."
However, speaking on behalf of the British pharmaceutical industry, ABPI chief executive Mike Thompson warned the Committee that while manufacturers are increasing stocks, stockpiling alone is no guarantee of supply in the event of a no-deal, because some medicines "simply can't be stockpiled due to temperature control, short shelf life or inability to travel".
And at the same meeting Martin Sawer, executive director of the Healthcare Distributors Association (HDA), highlighted other consequences of a no-deal, saying: "We're not suggesting anyone needs to stockpile outside of the supply chain yet, but come January that might be a different picture. We are, we believe, going to be in a difficult situation if there is not a deal by Christmas."
Some reports jumped on this as a call for patients to consider stockpiling their own supplies, but speaking to P3pharmacy, Mr Sawer confirmed that this was not what he was suggesting. "Our policy is still the one Matt Hancock outlined in his letter of August 23: that patients – or hospitals, pharmacies or GPs – should not stockpile. Manufacturers and wholesalers should and are aiming to stockpile enough to see us through in the event of a no-deal hard Brexit next March," he said.
"However, people will be worried, so the point of me addressing the Committee was to say to the politicians 'get your act together to get a deal or arrangement that doesn't put patients in jeopardy'."
Stockpiling and shortages
One such consequence, according to Mr Sawer, is that businesses with wholesaler licences might start stockpiling unnecessarily and cause shortages and supply issues upstream because they are holding on to product. "You can understand why a business may want to do that," says Mr Sawer, "but that's why I also talked about Government and the NHS enabling emergency 'temporary powers' so pharmacists are able to share product and change prescriptions to medicines that are available, as well as reviewing wholesale licenses and what they are being used for, to control export licences if needs be and make sure UK product is used for UK patients first.
"HDA is very supportive of the Government's plans to stockpile medicines, but in a 'no deal' scenario it is the management of medicines already in the UK that will be crucial.
"There are thousands of products in the UK; it only takes the supply of a few of them to go wrong and it'll hit the headlines."
The NPA, too, is asking for "certainty as soon as possible in order to prepare appropriately to meet patient need", claiming that manufacturers and wholesalers holding a minimum of six weeks' additional supply "is an insufficient contingency to deal with the potential disruption that might occur."
The NPA echoes the HDA's request that community pharmacists be permitted to use their clinical judgment to meet patient demand by "substituting medicines in short supply for other medicines with the same active ingredients without the need for referral back to a GP" and "share medicines to meet patient demand", suggesting that this is "a relatively straightforward contingency in the event of no-deal".
However, Mr Hancock told the Committee he was not considering such powers, saying he was confident there woud be an "unhindered supply" in the event of a no-deal Brexit.
Patient concerns
Don Redding, director of policy and partnerships for National Voices – the coalition of national health and care charities and a member of the Brexit Health Alliance – says not only are its members beginning to see a rise in the number of enquiries from the patients, service users and clinicians with whom they work, on issues around the future supply of medicines, but they are finding it challenging to provide the answers.
"Members tell us that they are not finding it easy to manage such enquiries in a general context of uncertainty," he says. "They are trying to take preparatory action to arm themselves with the best information and knowledge, but this is far from easy. Brexit-related information is subject to sudden and confusing political events and changes. For example, it is difficult to absorb and understand the detail of the Government's technical notices; and to assess their relevance to particular patient groups."
It's not just patients and patient groups who are feeling the pressure. According to the Ethical Medicines Industry Group (EMIG), the Government's request to the UK's pharma manufacturers to stockpile an extra six weeks' worth of stock to avoid shortages is creating issues for small and medium sized players. EMIG – whose members supply half of the NHS's branded medicines – says: "That is easier said than done. With manufacturing already working hard, it is questionable whether this can physically happen. There is also a financial issue for small and medium sized companies in particular [and] EMIG has written to the Health Secretary to ask for financial support in meeting the Government's requested stockpiling target."
The trade body says more than a third of its members are unsure whether they could build up extra supply, and over half feel they would struggle to meet the cost. Chair Leslie Galloway says without financial support "we believe that some companies will not be able to fulfil the Government's request, which could jeopardise the future security of medicines supply".
For now, the Prime Minister's announcement of a draft Withdrawal Agreement may go some way to reassuring the pharmaceutical industry. The ABPI has welcomed the agreement of a transition period, which will enable companies to get medicines to patients in March 2019, and which Mike Thompson calls an "important step towards securing a Brexit deal".
Even with a deal, expect patients' concerns to remain, but frontline pharmacy is in a prime position to take the temperature of the public mood and be in the vanguard explaining to patients what these sensible actions are – and why they are necessary. As National Voices says: "In a context of great uncertainty, public information may not always be able to be reassuring. But it can always aim to be clear about scenarios, risks, mitigating actions that have been taken, how to find out more, and where to get advice."
Sponsored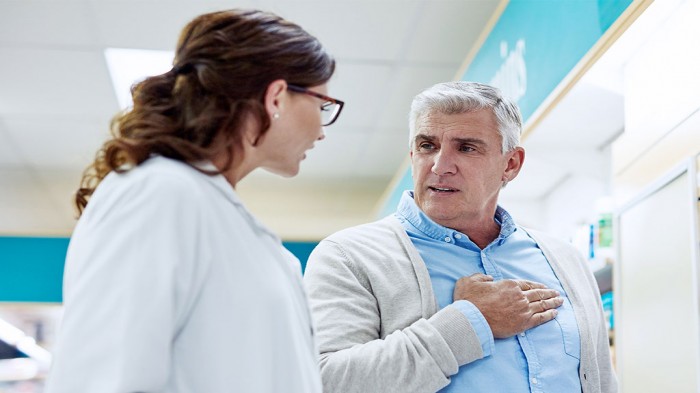 Sponsored Education
Discover the key benefits of Guardium so you can recommend this PPI with confidence to help ease heartburn and acid reflux symptoms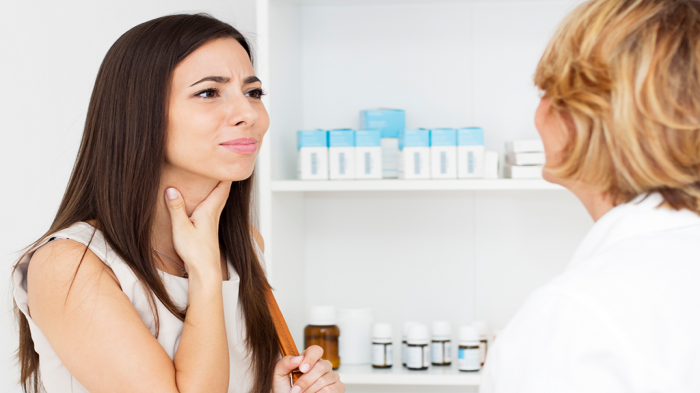 Sponsored Education
This module will help you to understand and educate customers about the risks of antibiotic resistance, and recommend products to help them effectively manage their sore throat symptoms.
Record my learning outcomes