Is the number of pharmacies in England back in play?
Insight
Is the number of pharmacies in England back in play?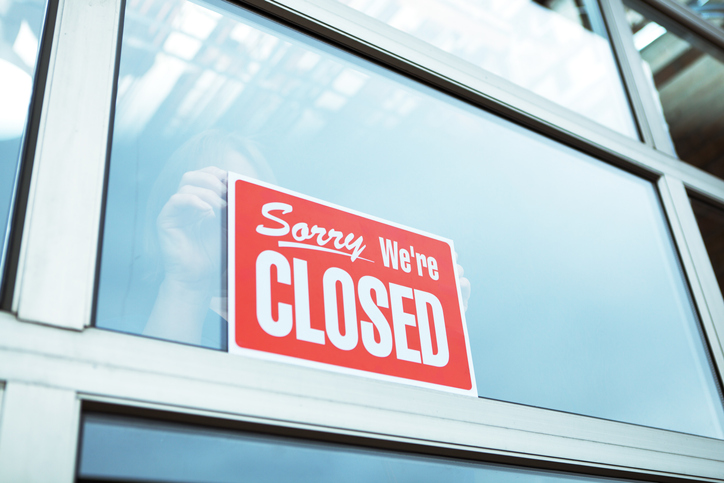 A Pharmaceutical Services Negotiating Committee (PSNC) report after its November planning meeting has reignited debate about the Government's attitude to the number of community pharmacies and what pharmacy bodies should do to safeguard them.
Following the announcement of the cut to community pharmacy funding in 2016/17, then Health Minister Alistair Burt told an All Party Pharmacy Group meeting that he anticipated between one and three thousand closures, a comment he later walked back in a Commons debate. So far there has been what PSNC calls "fewer than expected" (167 to date).
As a result, in a summary document of the meeting, PSNC noted that: "There is a view in the NHS that there are too many pharmacies, and clustering of pharmacies is a particular concern" and "a view amongst Ministers that spending £2.8bn to distribute medicines in the community is far too high".
Reduction is 'unavoidable'
According to the document, the meeting's response was "consensus among PSNC members that if patient needs and NHS ambitions for pharmacy indicate that a reduction in the number of pharmacies is unavoidable, then a planned reduction programme would be better than using funding attrition to reduce pharmacy numbers. There would also need to be steps taken to ensure that those pharmacies best meeting patients' needs were supported. To protect as many pharmacy contractors as possible, there would need to be work to facilitate mergers at a local level, alongside ongoing work to demonstrate the value of community pharmacies."
Furthermore, noting that "the current funding levels shared between the existing number of pharmacies is not sustainable", PSNC added that it "will not be able to secure more money for doing the same things, and so community pharmacy will need to undergo a period of transformative change".
Stressing that it will "look to work with Government and NHS England on setting out this vision", the Committee emphasised that "at the heart of this must be a Government vision setting out what it wants from pharmacies" in order to "enable the sector to plan".
Unsurprisingly, words such as "reduction", "mergers", and "transformative change" are bound to stand out, and this is by no means the first time this kind of approach has come up. In early 2015 PSNC proposed changes to market entry rules that would support a reduction in pharmacy numbers in areas where there were clusters. Those proposals were not taken forward and the Committee was advised, in June 2015, that they were rejected as unnecessary.
Regarding the latest statement, a PSNC spokesperson was keen to make clear to P3pharmacy that: "PSNC has not held a vote or made any decision relating to the number of pharmacies, but the Committee has had some difficult decisions on the approaches that may need to be taken in future bearing in mind the current economic climate."
And further clarifying its position, PSNC chief executive Simon Dukes added: "It is not for PSNC to decide how many pharmacies there should be, but rather to get the best funding deals and to create as many opportunities as we can for community pharmacy owners. That is exactly what we intend to keep doing, working closely with all the national pharmacy organisations to make the strongest possible case for pharmacy to Government. We cannot be at odds with our only customer, the Government, but we must find ways to meet their objectives that protect the interests of pharmacy owners."
These "ways" have drawn mixed reviews from pharmacy bodies. Malcolm Harrison, chief executive of the Company Chemists' Association (CCA), said: "We recognise there has been an unprecedented level of pressure on the community pharmacy sector in recent years [so] it is right that PSNC is willing to explore all the available options for securing a sustainable and secure future for community pharmacies."
And Diane Moss, general manager of the Association of Independent Multiple Pharmacies (AIM) is "adamant that closures must be part of a planned process rather than part of an indiscriminate financial attrition", adding: "We should determine between us, PSNC and Government, what is needed in terms of pharmacy services now and in the future, and then decide what number is needed. We do accept closures but only if we can have a reassurance that closures under the 'merge and close' regime are supported by a protection through the establishment of 'closed' areas.
"AIM is likely to support any plan that created a shared view of the future and improved patient care through community pharmacy. The quantity and quality of pharmacies would need to be part of any plan, but to prejudge the issue purely in terms of the number of pharmacies is not a sensible basis to plan for the future. The current closure 'policy' is indiscriminate based purely on a perception of cost saving rather than a wider assessment of patient care."
However, an NPA spokesperson said: "We haven't seen a compelling case for reducing the pharmacy network, planned or otherwise. Every pharmacy is precious to the patients it serves. The current network gives people a good level of access and choice and provides a platform for health improvement interventions at scale, including in deprived areas. Provision ought to be based on identified local need, rather than closures being forced randomly by financial attrition, so our focus is on supporting all NPA members to provide excellent patient care and prepare them for the challenges set out in the NHS Long Term Plan."
As yet there is no mention of what practical steps might be taken if any 'planned reduction programme' went ahead, but Ms Moss suggests that: "At this stage, the process is about getting the sides back around the table and agreeing a framework upon which to base future discussions". PSNC's document says its aim is to "have constructive discussions about where we can help the NHS to achieve its objectives."
But does the new NHS plan provide a framework for a different conversation? In his latest blog post Mr Dukes says its publication offers "some good news and some uncertainty" for community pharmacy.
"NHS England's statement that it will 'work with Government to make greater use of community pharmacists' skills and opportunities to engage patients' is perhaps the biggest positive", he says. "It shows that our commissioner recognises the skills of community pharmacists and wants to make better use of them.
"The plan talks about referring patients from NHS 111 directly to pharmacies and this workstream will also include a pilot of GP referrals to pharmacies. Taken together, these represent a move towards community pharmacies becoming the key healthcare location for people with minor conditions – this is a role we have been calling for and one which we must embrace. The plan also states that community pharmacists will be used to offer more tests such as blood pressure checks; again, this is a role we have asked for and must show that we can deliver."
However, he admits that the uncertainty comes from "how we achieve all of this, and of course this means some difficult conversations about how we free up pharmacists' time to allow them to offer these services (whether through using technology or enhancing the skills of the wider pharmacy team) and how we pay for them in an environment in which there is no more money (including considering the number of pharmacies that the NHS currently pays for). We also need to upskill both our pharmacists and their teams. All of which is what NHS England is likely referring to when it talks about 'exploring efficiencies'."
Efficiency savings
With a confident outlook, Ms Moss says: "The plan should present an opportunity for discussion and there is every sign the Department of Health and NHS England are anxious to engage in a meaningful way", but she admits that "We have a key role to play in enabling the NHS to get to grips with a system which is bursting at the seams as it tries – increasingly unsuccessfully – to match supply to demand. Having sufficient pharmacies in the most appropriate places is a key component of this."
McKesson UK has already bitten the bullet, closing or selling a number of Lloydspharmacy outlets in 2017 because they "weren't economically viable", according to CEO Toby Anderson.
He stresses that "It's important that the pharmacy sector and Government work together to define and agree what the NHS needs from community pharmacy so we can all take business decisions based on the long-term. It certainly isn't helpful for reductions in the global sum to be used as the mechanism for squeezing pharmacies until they buckle and go out of business, and against this background it is difficult for businesses to make investment decisions. However, contractors need to take hard-headed reviews of their business based on fact, not emotion, and decide to close where their operation is unviable. I do not believe this is the case at the moment.
"What we need is a community pharmacy network set up to deliver what is required of them, appropriately funded to do so, and with the confidence to invest in the future. If this requires a shift in how we are remunerated, then so much the better. The NHS Long Term Plan provides some clarity on the vision for the future. Community pharmacy ignores it at its peril."