People who work in partnership with health professionals are at the heart of the government's care models program, but where does pharmacy sit within the 50 vanguard projects at its core?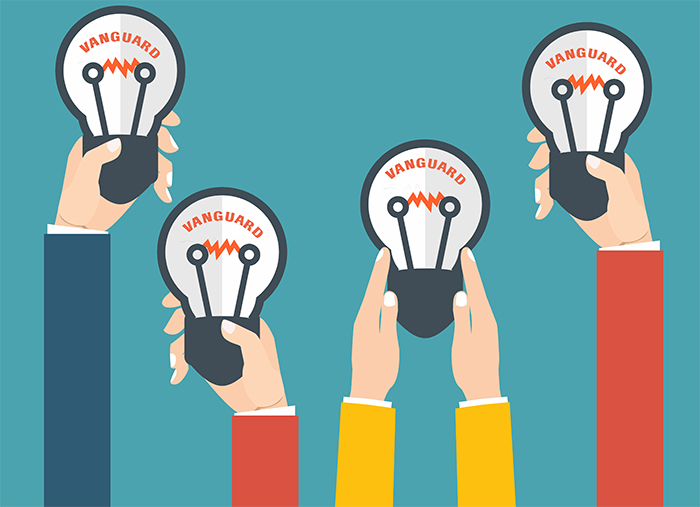 The vision of the government's Five Year Forward View for the NHS sets out healthcare reforms that aim to prevent illness, integrate services and drive efficiencies, something that NHS England chief executive Simon Stevens says will require "far greater use of pharmacists". But with pharmacy cuts in the air and commissioned services still not coming to fruition, what form might this "use" ever take?
At the same time as the government is pressing on with the devolution agenda for the delivery of healthcare, for example in Manchester and now London, the NHS is also forging ahead with new models of care structured within its "vanguard" sites.
The purpose of these is to improve the care received by millions of people across England through what NHS England describes as a "complete redesign of whole health and care systems", which will join up the array of A&E, GP out-of-hours, minor injuries clinics, ambulance services and NHS 111 so that patients know how and where to access the help they need.
A year of progress
Each vanguard will take a lead in the development of new care models that will act as the blueprints for the NHS moving forward. This trajectory of change began in January 2015, when the NHS invited individual organizations and partnerships to apply to become vanguard sites for the new care models program, with the first group of 29 sites chosen in March. At this stage, there were three vanguard types:
integrated primary and acute care systems, to join up GP, hospital, community, and mental health services
enhanced health in care homes, to offer older people better, joined-up health, care, and rehabilitation services
multispeciality community providers, to move specialist care out of hospitals into the community.
In July, eight additional sites were announced as urgent and emergency care vanguards to develop new approaches to improve the coordination of services and reduce pressure on A&E departments, with a further 13 acute care collaboration vanguards added in September, aiming to link-local hospitals together to improve their clinical and financial viability, reducing variation in care and efficiency.
All 50 vanguards were selected following a rigorous process involving workshops and the engagement of key partners and patient representative groups, with Samantha Jones, director of the New Care Models Programme, calling for "a new era where patients are partners in their health and care, and communities are active and involved in redesigning their services". At the same time, she asked for organizations "to come forward to tell us how they can support the vanguards and innovation across the NHS and care services".
So how has community pharmacy responded to, or been included in, this call so far? When the first 29 vanguards were announced, there were only three mentions of community pharmacy, something touched on at the time by Rob Darracott, chief executive of Pharmacy Voice, who said: "While three sites reference community pharmacy, this means 26 don't, and we do have concerns about some bids which seem to equate primary care as just GP services. This seems short-sighted, given the current 'crisis' within general practice and the growing recognition among GP leaders that the future lies, in part, in utilizing the skills across the whole of primary care."
Pharmacy in the programme
Things have picked up since then, but only slightly. From the list of 50 vanguard sites listed in the NHS England document New Care Models: Vanguards' Developing a Blueprint for the Future of NHS and Care Services published in November 2015, there are still only a handful of mentions of pharmacy involvement.
For example, the North East Hampshire and Farnham vanguard, which aims to "keep people happy, healthy and at home by motivating and supporting local people to improve their own health and ensuring a seamless service when they are ill or need support", will also develop integrated teams of specialist health and social care professionals, which will include a pharmacist. South Devon and Torbay System Resilience Group list community pharmacy (via the Local Pharmaceutical Committee) as one of its vanguard partners in the development of urgent care service efficiencies in 2016 and 2017.
Yorkshire also has a cluster of vanguards' such as those in Harrogate and Wakefield, and the West Yorkshire Urgent Emergency Care Network' which Rob Darracott of Pharmacy Voice, says are making an "invaluable contribution" that shows the "considerable opportunities for involving community pharmacy in a working hand in glove with other primary care providers, resulting in improved clinical outcomes for patients and reduced burden on other local NHS services."
Then there's the Lakeside Healthcare vanguard in Northamptonshire. As the largest single GP "superpractice" partnership in the NHS, with a patient list of more than 60,000, it is aiming to further develop its home and community-based service that "puts the patient at the very center of everything [we] do", and has LloydsPharmacy as one of its programme partners.
As an urgent and emergency care vanguard, Cambridgeshire and Peterborough Clinical Commissioning Group's aim is to create an overarching super system resilience group (SRG) with strong clinical leaders and a focus on "providing highly responsive urgent care services outside of the hospital and promoting self-care and management."
In order to meet these needs, the vanguard's plans include developing the right workforce, including community pharmacist roles, although Jo Hobson, the CCG's communications and engagement manager, admits that "at the moment we're at the planning stage, but there will be pharmacy involvement because of the emphasis on self-care, and obviously community pharmacy has a key part to play that."
In Hertfordshire, the East and North Hertfordshire CCG vanguard aims to facilitate all parts of the health and social care system to work together to do more to look after vulnerable patients in care homes and prevent them from having to make unnecessary trips to the hospital. Its focus is on improving services for patients in a number of ways, including enhancing the skills of care home staff through a package of education and training, so they can look after patients with complex care needs with confidence. It is also creating teams of GPs, district and practice nurses, mental health nurses, older people's specialists, and pharmacists, who will work closely with care home staff to support residents.
One of the markers of success would be a reduction in medication errors and problematic polypharmacy, as pharmacist Pauline Walton, head of medicines optimization at E&NH CCG, explains. "On the back of a pilot where we had a team of pharmacists going into care homes we thought we could use that as part of the vanguard proposition," she says. "We know the medicines regimes of people in care homes are becoming more complex, but they weren't getting the access to care professionals that perhaps other people were, and there were more hospital admissions in this group than from people living in their own homes, so pharmacists' involvement here helps reduce unnecessary polypharmacy and gives us a holistic view of the patient."
At the moment, four pharmacists have been employed by the CCG as part of the medicines optimization team to carry out clinical medication reviews on individual patients. They can access patient records and review their medicines, which is a care home setting can be extremely useful. Often, some patients are not familiar with local GPs because they may have moved into a home from outside the area, so pharmacist involvement can optimize medicines use.
Puja Vyas is one of the clinical pharmacists on the team and says that they are "targeting care homes with a high hospital admission rate to get those down. We have stopped a lot of medications being taken that were no longer relevant to the patient. We also listen to what the patients, their families, and care staff want, in order to get the best outcomes. My hope is that, now care homes have this extra support from us, it will give them the confidence to talk to the community pharmacists who work with them if they have any questions in future, so there's no mix-up on medications and they know who they can come to for more advice."
More opportunities
Ms. Vyas is a strong advocate for increasing community pharmacy interaction, adding that community pharmacists in areas where there are vanguard sites who want to find out more should "just ring the vanguard pharmacist in their local team and get involved."
This is something that RPS English Pharmacy Board chair Sandra Gidley stressed back in July when she expressed her disappointment that NHS England and PSNC had not reached an agreement on a national minor ailments scheme through community pharmacy. She encouraged pharmacists, particularly those working in the urgent and emergency care vanguards, to "use this opportunity to show how much we already do and what more is possible", adding, "Pharmacy also needs to recognize and accept the fact that local decision-making is here to stay. We can choose to ignore this or we can refocus our effort on making sure pharmacists are directly involved in new models of care that will be created in local health economies."
It seems these new roles for pharmacy have the capability to improve patients' experiences by delivering care in more appropriate settings, which can alleviate pressure on other parts of the system and save money. If you have a vanguard in your area, maybe now is the time to try to get involved in whatever is going on, rather than waiting to be invited.
When the first 29 vanguards were announced, there were only three mentions of community pharmacy
Sponsored
Sponsored Education
Safely recommend the most effective laxative for every customer with constipation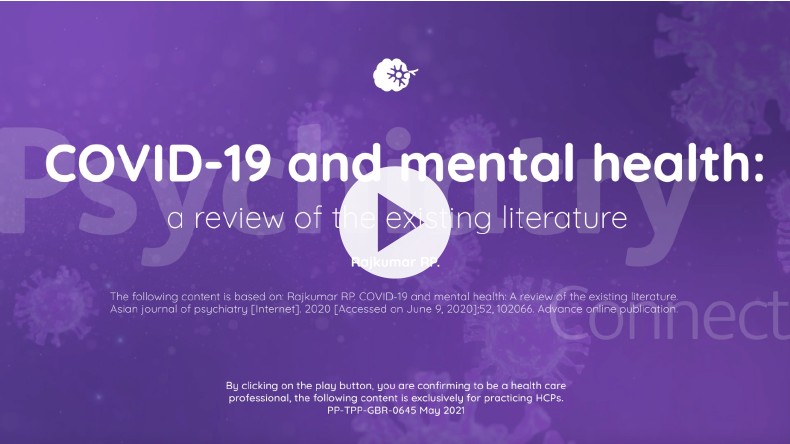 Sponsored Education
Viatris has created this short video based on a publication reviewing global research into the potential impact of the Covid-19 pandemic on mental health. It identifies six areas where psychiatrists can play a role in supporting people's mental health through these difficult times.
Record my learning outcomes