A dynamic and competitive market means pharmaceutical companies must constantly innovate while protecting their most important assets: their marketed products, says Stephan Hütter.
Managing these products involves significant time commitment to meet stringent regulatory requirements around pharmacovigilance, regulatory dossiers and labels, and the need to conduct ongoing risk-benefit analyses to maintain licences. So how can they ensure their employees stay focused on new product development while safeguarding the mature product pipeline?
While for many years companies have turned to third parties to gain access to resources they did not have in-house, this was largely focused on cost containment. Companies relied predominantly on offshore staffing models to manage critical processes. Over time, outsourcing partners gained deeper domain knowledge as well as process expertise, allowing them to become fully fledged specialists in their areas of expertise.
This has led to the stage the industry is at now, where the financial advantages of outsourcing are just one consideration. Instead, companies are looking to tap into the wealth of knowledge outsourcers have gained. Outsourcing can deliver pharma companies new efficiencies that can't be achieved in-house.
REPUTATION PROTECTION
Nowhere is this expertise more crucial than with the mature portfolio – those products still sold in substantial volumes because of their established safety and effectiveness profiles. These products may be key to a company's reputation and bottom line, but they require constant support and oversight to meet compliance requirements.
To safeguard these products, a more nuanced approach to outsourcing is needed, where expertise and regulatory intelligence are combined with efficiency and cost containment. This not only ensures critical processes required to keep products on the market are thoughtfully and thoroughly handled, but it also gives companies access to specialised expertise across key geographical regions.
In addition, as regulatory authorities move toward digitising data, it allows companies to tap into innovative approaches that leverage technological advancements and automated systems, without having to go through the process of implementing quality management testing and validation.
Beyond these evolving market and regulatory dynamics, managing a mature portfolio presents many organisational challenges, given the limited internal local market resources many companies are working with. It's questionable whether teams in those markets have the capacity to manage mature products while supporting new launches.
It can therefore makes more sense to leverage the local expertise a partner can provide as part of a tailored outsourcing model and bring in an external global strategist to oversee maintenance of the mature portfolio, so employees can focus on new developments.
THE BENEFITS OF PARTNERING
An experienced, specialised partner with a track record for efficiency and reliability can reduce the workload on in-house teams by introducing practical, tested strategies and providing customised support. The ability to leverage the best practices that an outsourcing partner has gained from working with varied and diverse clients is an added benefit.
Experienced outsourcing partners can also provide suggestions based on their previous experience and best practices in the industry when difficulties arise, to help resolve issues with minimal impact.
Mature portfolios are the foundation of a pharmaceutical company's brand recognition and reputation for safe, effective products. The management and oversight of mature products should prioritise enhancing the longevity of mature products and ensuring their international compliance and availability for those in need. However, in a rapidly shifting and dynamic industry, pharmaceutical companies must focus on developing and introducing novel solutions to remain competitive and profitable.
Balancing the two may not be practical – or even possible – for many companies. By partnering with experienced outsourcing partners with international expertise, regional knowledge of regulatory/safety requirements, and established processes and infrastructure that are aligned with the ongoing digital transformation, pharmaceutical companies can get back to what they do best – developing medicines for those who need them most.
Stephan Hütter is associate director of global program management at PharmaLex
Sponsored
Sponsored Education
This module highlights a new opportunity to treat heartburn and reflux in the pharmacy with Omeprazole 20mg, which is newly available for customers to purchase OTC.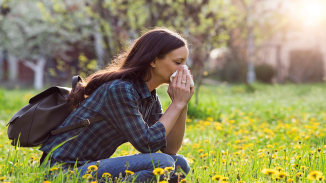 Sponsored Education
This module will improve your hay fever knowledge, helping you to understand its impact on sufferers and recommend the right products to ease symptoms
Record my learning outcomes