Managing your pharmacy refit
Insight
Managing your pharmacy refit
Real-time learning from Warman-Freed Pharmacy, London
The Learning Pharmacy has recently undergone a store refit – and the team have decided to share their experience with others who might be considering a similar move in the future.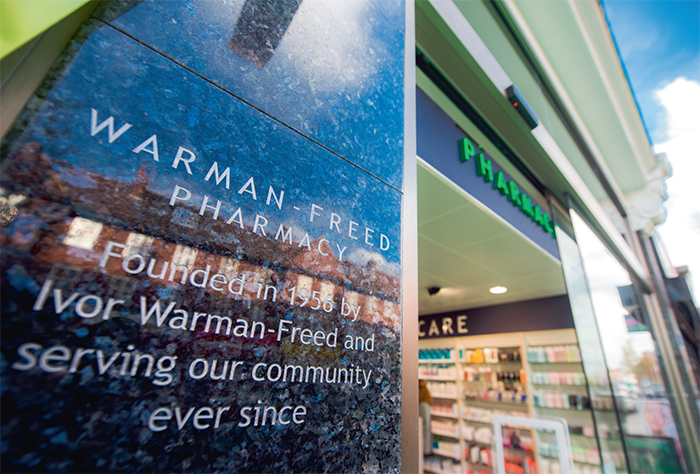 The insights gathered by the Warman-Freed Learning Pharmacy since its acquisition by Omega Pharma in 2014 have very much shaped the store refit. The store now has an improved layout and reinvigorated business operations.
Farah Ali, general manager of the Warman- Freed pharmacy, is delighted with the outcomes. "A progressive design is good business thinking and we were keen to ensure that the refreshed pharmacy was inviting, fit for purpose and future proofed," she says. "The refit was a big job, and wasn't without its challenges, but we now have a dynamic pharmacy store that truly addresses customer needs."
The Warman-Freed team share their experience of the refresh and the key learnings gathered during the process.
Pharmacy refit insights
Get your brief and your budget right
Getting such a large project right needs in-depth thinking, that is communicated clearly through a thorough briefing document. Ms Ali explains: "Prior to the refit commencing we had an understanding of what we wanted the end goal to be, but were yet to define the final budget until well into the process."
The outcome you want to achieve is just as important as the budget, and so setting this out at the start is key. This will also ensure that supplier conversations are relevant and realistic. When developing the brief begin by stating what must happen, not what you would like to happen. From a practical point of view, once the work has started it is much easier to then add bells and whistles when you know you can afford it, rather than having to laboriously strip costs back part way through the project when you run out of money.
Chemistry is key
Use the three Cs – cost, capability and chemistry – to help you choose a refit partner. You'll have a close relationship with the refit team, so make sure you get on with the contacts you choose. "Allow adequate time in the planning phase to complete a thorough briefing and partner selection process," says Ms Ali. "I am very pleased with the relationship with our chosen supplier, Rapeed Design. They got our vision and have brought it to life."
Assign clear team roles and responsibilities
The Responsibility Assignment Matrix – RASCI – helped the team to assign roles during the refit project. Not only did this enable timely sign-off, it also facilitated structured decision-making throughout the duration of the project.
Linger over your layout
Optimise your layout to drive the growth of your business and support the customer experience. "We moved the position of the dispensary and counter to improve visibility and created a bespoke waiting area, which we knew was important to customers" explains Ms Ali. "In addition, two consultation rooms were added to support the increased services offered, with a view to renting out one of them to appropriate third parties – thus furthering our service offering and return on investment."
Keep on top of refit progress
"We faced a lot of challenges and had numerous people with different interests involved," says Ms Ali. "Regular meetings and detailed email communication, including agendas and note taking, were necessary to ensure the smooth running of the project. The importance of ongoing communication shouldn't be overlooked during a refit."
The devil is in the detail
Colour selection, lighting and design choices will help form your pharmacy brand. Consider introducing mobile and hanging fixtures or magnet signage to ensure that each design element achieves its potential. Take the time to think about the specific SKUs in each category and how these can best be merchandised. Importantly, don't overlook practical essentials, such as having ample plug sockets that are sensibly positioned throughout the store.
Remember to communicate the positives of change
Customers and staff may be put off by the disruption in-store and for this reason communication about the work being undertaken needs to be managed daily. Ms Ali suggests spending time on the shop floor, talking to staff and customers, listening to feedback and concerns, as well as sharing the vision and the benefit of the end result for all in order to ensure a smooth transition period.
Refreshing behaviour, as well as aesthetics
Changing store design doesn't alter staff habits overnight, but staff who feel part of the process will in turn feel more accountable, thus naturally motivating them to look after the fixtures and keep them clutter free.
Celebrate your hard work
Once the work was completed, the Warman- Freed team held a launch event to reveal the new pharmacy to customers. "The launch event had a very special feel about it," says Ms Ali. "Customers loved the finished pharmacy and we had a chance to take a step back and appreciate the fruits of our labour. "We are looking forward to seeing how the refurbishment, new layout and optimised processes will positively impact operations in 2016 and beyond, particularly in terms of boosting sales, prescriptions and our pharmacy insights."
Click here to download the Warman-Freed's pharmacy refit brief template.
Sponsored
Sponsored Education
This short video explores the myths around diarrhoea management so you can better support customers who are affected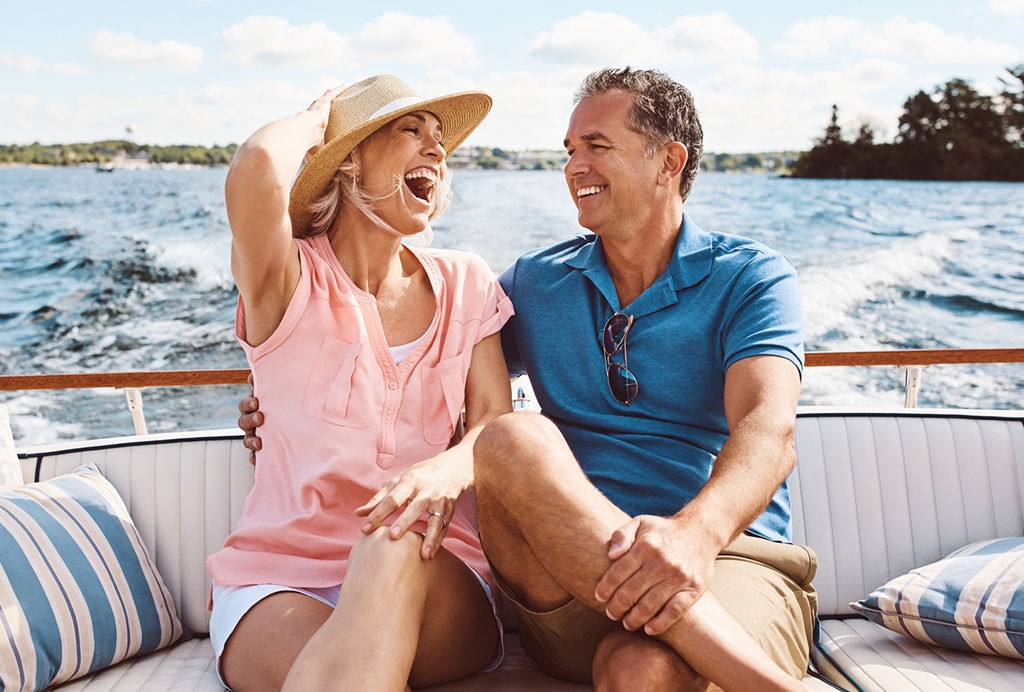 Sponsored Education
Learn how to help customers ease the discomfort of haemorrhoids with suitable recommendations and self-care advice
Record my learning outcomes