Lincolnshire leads way for NMS
Insight
Lincolnshire leads way for NMS
Community pharmacies in Lincolnshire top the table for New Medicine Service (NMS) interventions, according to the latest year-on-year data compiled by PharmData from official NHS statistics. In the year to June 2018, Lincolnshire pharmacies conducted an average of 130 NMS interventions — a 30.4 per cent increase on the previous 12 months. Across the country as a whole, NMS interventions increased by 10.9 per cent to just under 975,000.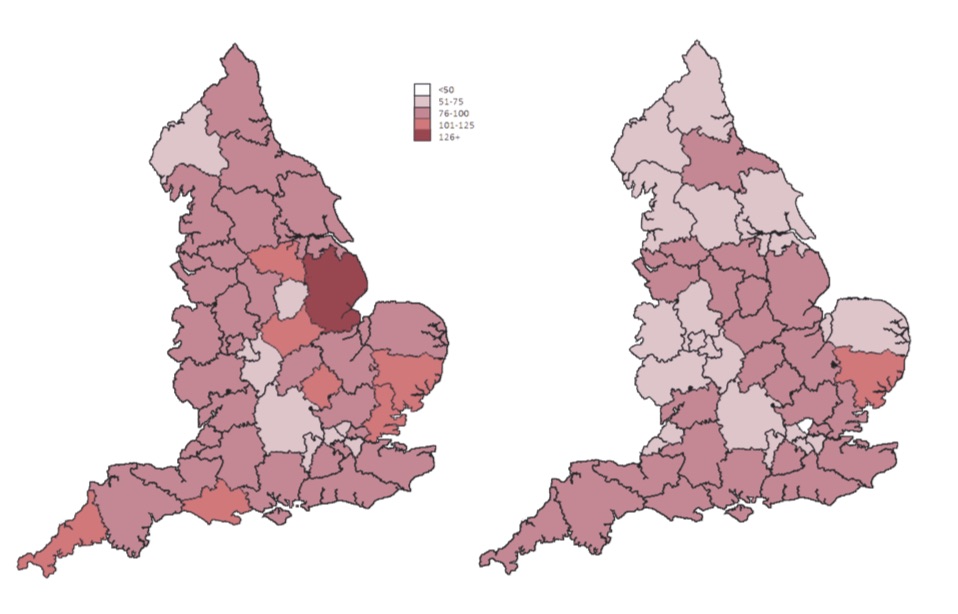 Year on year NMS activity per pharmacy June 2018 (left) vs June 2017
Grouping pharmacies according to geographical areas in the NHS's Sustainability & Transformation Partnership (STP) localities, reveals that pharmacies in seven of the 44 localities are now delivering over 50 per cent of the cap on NMS interventions for which payments will be made. As well as Lincolnshire they include: Cornwall; Dorset; Leicestershire; Milton Keynes & Bedfordshire; South Yorkshire & Bassetlaw; and Suffolk & North East Essex. By contrast, only three localities were performing at this level in the year to June 2017.
Fewest claims
The lowest performing locality was North Central London, on 56 NMS activity claims per pharmacy, followed by Birmingham & Solihull, Coventry & Warwickshire, Frimley Heath and North West London. Some 41 localities recorded year on year increases — in three STPs average NMS episodes were down.
Viewed on the same basis, pharmacies in South Yorkshire & Bassetlaw top the year-on-year charts for Medicines Use Reviews (MURs), with an average of 363 (91 per cent of the annual cap on MURs for which payments will be made) completed in the year to June 2018. Pharmacies in 40 of the 44 STP localities averaged more than 300 completed MURs. Overall, MUR completions were up by 8.4 per cent year-on-year to just over 3.5 million. All 44 STP localities saw increases in the average number of MUR interventions per pharmacy.
Sponsored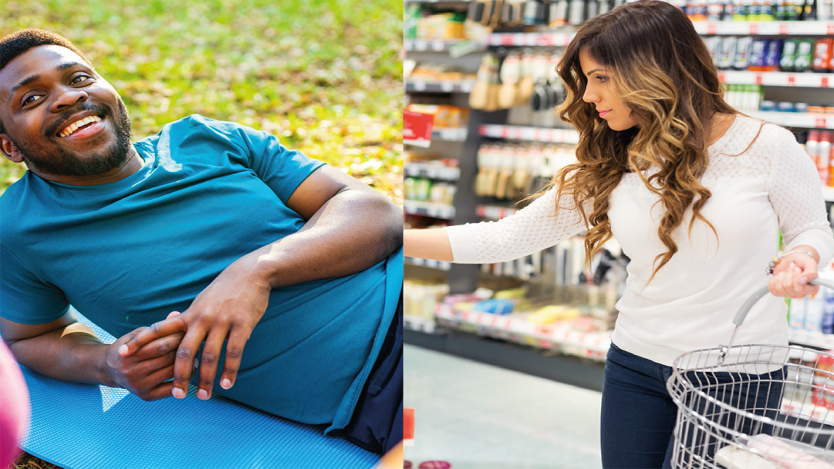 Sponsored Education
Learn how to recommend the most suitable emollient for your customers in this interactive video
Sponsored Education
Identify the 5 key elements to address in your dry skin consultations
Record my learning outcomes