Insight
It's that time again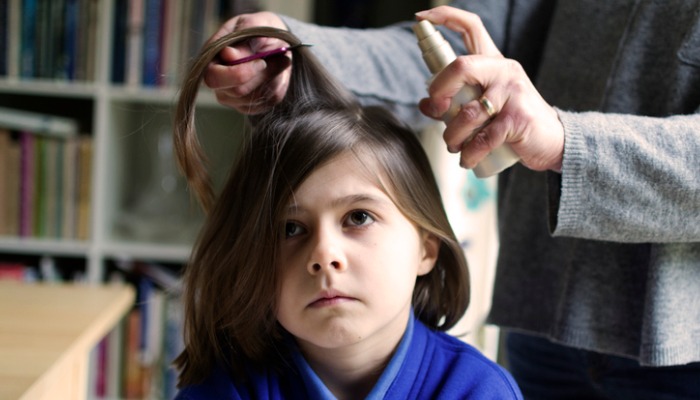 This year's back to school season will be different in many ways, but there's one thing that's unlikely to change, says Victoria Goldman. Head lice thrive when children are playing or working close together and are likely to spread again once children return to classrooms, even with social distancing in force.
"Those usually at risk were protected during lockdown," says head lice expert Ian Burgess. "But for those who struggle with regular infestations and find it hard to eradicate the problem, it is likely that those children may exacerbate outbreaks. Parents have many things on their minds at the moment, perhaps more than the usual back to school period, but I would recommend being prepared before school starts. So, at the first sign of lice, this can be nipped in the bud with effective treatment."
The psychological impact of a head lice infestation is often underestimated. According to an October 2019 survey of 1,000 UK parents by Puressentiel, 52 per cent admitted that their children get more stressed and anxious due to head lice, while almost half of children fear being bullied or teased. Twenty-one per cent of fearful parents said they worry about their children catching head lice from other children. Almost a third of children are said to feel embarrassed, while a fifth noted that they would be ashamed if they got head lice.
"The independent research we commissioned showed that parents understood that head lice are a completely normal thing for children to catch," says Anne-Sophie Louvet, Puressentiel UK head of marketing and operations. "But it also revealed that two out of 10 parents wouldn't tell anybody if their child had head lice, with the main reason being that people might think they were not clean or were unhygienic. One in six admitted it even deterred them from cuddling their own child."
Ian Burgess says that open discussions and education are needed to overcome the stigma of head lice, including knowing the myths that abound, as well as how to treat lice effectively. "Some schools may send children home with lice, which causes unnecessary stress and strain on children," he says. "Discussing the topic can help parents gain a better understanding and give comfort that they are not alone. Most important of all, remember that head lice are harmless and infestations are very treatable with products available in most pharmacies."
Detection requires regular combing
Head lice only cause itching in around 30 per cent of cases, and an itchy scalp can be due to many other causes. The only way to be certain that children have head lice is to check regularly using a fine-toothed comb. All members of the household and close contacts should be checked. A live louse – not louse eggs on their own – must be found in order to confirm active head lice infestation.
"I'd recommend using a 'check, treat, complete', step-by-step process," says Ian Burgess. "Firstly, encourage parents to check their children's hair
once a week using a plastic detection comb (teeth no more than 0.3mm apart). Next, treat if live lice are identified. Whatever product they choose to use, make sure they follow the treatment instructions carefully. Once the final step is complete, a further check should be carried out a week after application, and parents should repeat the treatment a second time to kill any lice that may have hatched from surviving eggs during that time."
Two out of 10 parents wouldn't tell anybody if their child had head lice. People might think they were unhygienic
National Institute for Health and Care Excellence (NICE) Clinical Knowledge Summaries state that detection combing is most effective on wet hair. The Bug Buster comb, which is available on the NHS, is the only head lice detection (and removal) comb that has been evaluated in randomised controlled trials. The Hedrin detection comb isn't available on the NHS, but can be bought over the pharmacy counter.
Wet detection combing takes 10 to 15 minutes per head, depending on the length and type of hair. Parents should use ample hair conditioner, straighten and untangle wet hair using a wide-toothed comb and then switch to a detection comb, drawing it through to the tips of the hair, maintaining contact with the scalp for as long as possible. They should check the comb for lice after each stroke, and remove them.
Misunderstandings key to treatment failure
According to Dr Anthony Bewley of the British Association of Dermatologists (BAD), there is often confusion about the best way to treat head lice. "With the rise of what some have dubbed 'super head lice' strains of the parasite that are resistant to traditional chemical treatments, it can be a bit confusing about how best to manage an outbreak," he says. "Failure of treatment is usually because the family have misunderstood (usually through no fault of their own) or been told misleading information about the treatment process. It is the responsibility of healthcare professionals to be really clear about instructions."
Anne-Sophie Louvet says most parents get advice on treatments from local pharmacies, while others have turned to the internet, other parents, friends or family or their GP for information. "While common treatments include lotions and sprays, along with a special comb, more recently, scientists have warned that lice could be becoming harder to treat," she says. "The demand for natural remedies for treating or protecting against head lice is ever increasing."
The BAD recommends wet combing, and repeating the process two or three times within the first two weeks following onset. Parents should continue to check for head lice every week for a month to ensure they haven't returned.
NICE Clinical Knowledge Summaries also suggest using a physical insecticide (e.g. dimeticone, cyclomethicone) as a first-line option. These products kill lice by coating their surfaces and suffocating them, so resistance is unlikely to develop, although they are less effective at killing eggs. Wet combing and dimeticone 4% lotion are recommended for pregnant or breastfeeding women, children aged six months to two years, and people with asthma or eczema.
Views from the P3pharmacy category panel
"September is the peak season for head lice and we're expecting it to be big this year, with children returning to school after a long break. Most questions are about options and the need to treat the whole family. Overnight products or those which need long contact are much less popular. Full Marks is liked for this reason; Lyclear and Hedrin are also popular. Increasing numbers of customers are coming in to buy treatments as GPs tend to prescribe for a child, not the whole family. Use dummy boxes, posters, etc, to draw attention to these P products."
Lila Thakerar, Shaftesbury Pharmacy, Harrow
"Parents feel embarrassed when requesting head lice treatment. Almost every child has been through this, so reassure customers that it is very common. Customers want the most effective and fastest acting treatment. Hedrin lotion is always a popular choice as it does not contain insecticides; we have seen an increase in requests for preventative products such as repellent sprays, tea tree or lavender essential oils for both adults and children. It's essential to display head lice products together to enable self-selection of treatment and nit combs."
Selina Gill, locum pharmacist, West Midlands
"Most queries are from parents who want a fast acting product that is easy to use. Our top sellers are the Hedrin range, which is safe and effective to use, even in younger age groups. It's vital parents are told how effective head lice combs are, and to complete the full treatment, including the seven day repeat. Our staff are trained to reassure parents that head lice are common and treatable. With so many changes in local prescribing, parents make pharmacy their first point of contact,
so it's vital to stock a range."
Yasmeen Afsar, Well Pharmacy, Hartlepool
Sponsored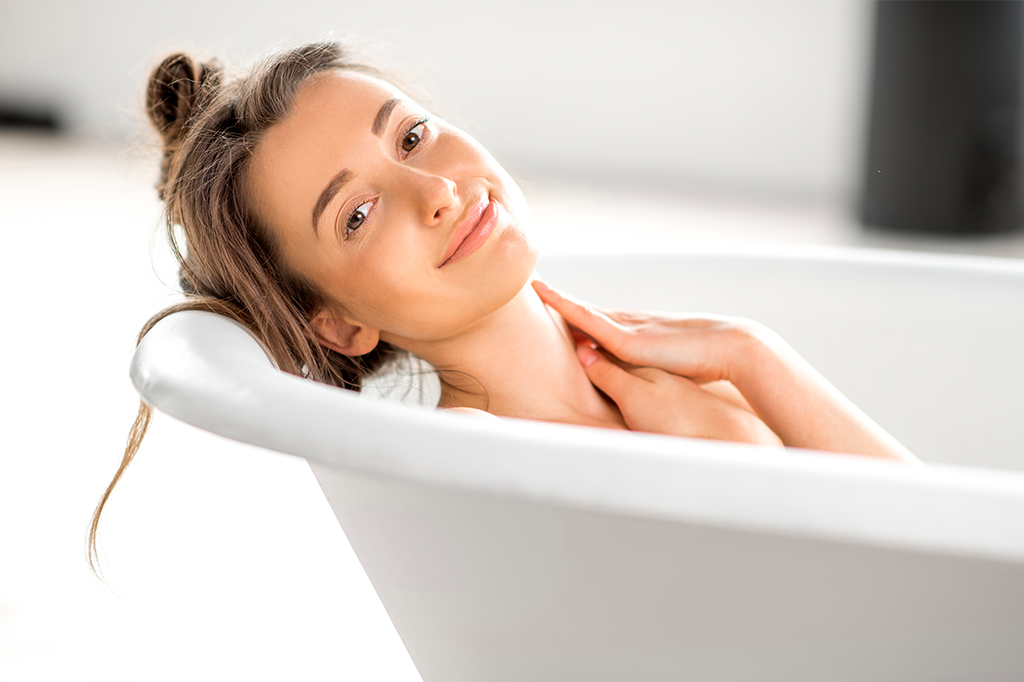 Sponsored Education
Learn how a complete regime with appropriate self-care and product recommendations can help soothe very dry skin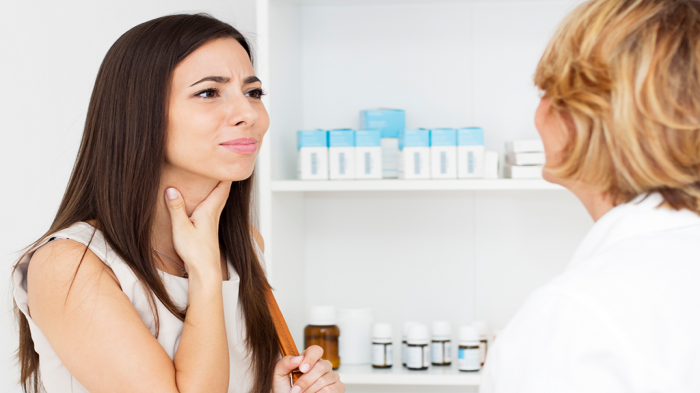 Sponsored Education
This module will help you to understand and educate customers about the risks of antibiotic resistance, and recommend products to help them effectively manage their sore throat symptoms.
Record my learning outcomes