Inhaler switching ramps up for NHS
Insight
Inhaler switching ramps up for NHS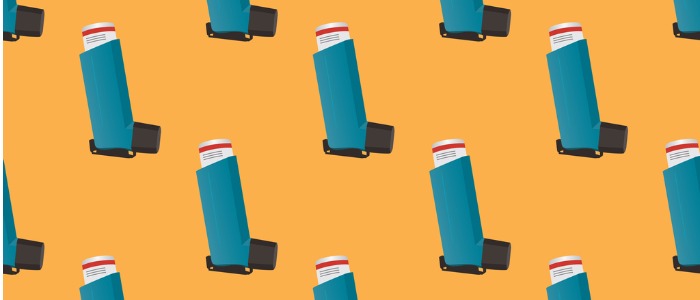 Research by Asthma UK and the British Lung Foundation (BLF) found that most people (65 per cent) were unaware of the environmental impact of inhalers and would consider switching inhalers for environmental reasons (19 per cent said not).
"Tackling carbon emissions is important for the environment, but also our lungs, as climate change is likely to lead to worse air pollution and more extremes in hot and cold weather, which can be triggers for people with asthma and COPD," says Lottie Renwick, senior policy officer at Asthma UK and the BLF. "People should have inhalers that are most suited to them and that will help protect them from a life-threatening asthma attack or flare-up. No one should be switched to a lower carbon alternative without proper consultation and anyone who does move onto a different inhaler should be given a full inhaler technique check to ensure that they are comfortable using it effectively." Inhaler technique videos can be found on the Asthma UK website.
The charities' ambitions got further backing within the NHS last month via four new indicators for payments under the Investment and Impact Fund (IIF). IIFund 2021/22: Updated Guidance highlights that inhalers are responsible for 3 per cent of the NHS carbon footprint, with most coming from propellants rather than the medicines themselves.
The guidance says dry powder and soft mist inhalers offer lower carbon alternatives, without any clinical disadvantage to most patients. For the six months from 1 October 2021, the 'sustainable NHS domain' includes indicators for reducing the percentage of salbutamol MDI inhaler prescriptions issued and reducing the mean carbon emissions per inhaler prescribed. It lists carbon emissions per inhaler values – 25.24 kgCO2e for a generic CFC-free salbutamol 100mcg inhaler, 0.58 kgCO2e for a Ventolin Accuhaler 200mcg – and includes formulae for calculating the carbon intensity of prescribing. Two more indicators, for regular prescribing of inhaled corticosteroids for asthma patients and reductions in avoidable short-acting beta-agonist (SABA) prescribing, will be added from April 2022.
Where prescriptions are changed, the guidance suggests that pharmacies will be encouraging return of unwanted or used inhalers for more sustainable disposal and will be able to provide an improved adherence/inhaler technique check-focused New Medicine Service (NMS) consultation.
Ms Renwick says the National Institute for health and Care Excellence (NICE) patient decision guide is a useful resource, "as it encourages patients over 17 to assess different inhaler devices with their healthcare practitioner, using the criteria of ease of use, ability to monitor dosage, need to clean, carbon footprint and clinical effectiveness. Overuse of SABA canisters is associated with poor asthma outcomes, including increased risk of asthma attacks, hospital admission and even death. Needing to use SABAs regularly is also adding to their device's carbon footprint," she says. But while the charity recognises the importance of protecting the environment, people with asthma and other lung conditions should keep taking medication prescribed to avoid an asthma attack or a flare-up.
"We support community pharmacies being able to offer inhaler technique checks as an essential service and were disappointed not to see it included in the latest Pharmacy Quality Scheme," she says. The clear signal in the IIF that a switch should trigger an NMS consultation achieves the same thing, although it will require joined up conversations at a more local level.
A collaboration between the NHS in Hull and AstraZeneca aims to deliver improvements in care on similar principles. At the core of the Sentinel Project is the implementation of local asthma guidelines, delivery of targeted patient reviews, and education packaged to clinicians and patients.
Early data from the first PCN in Hull shows a reduction in SABA inhaler use; the PCN has gone from high use (98th percentile) to below the national average (41st percentile) in four months. The number of blue inhalers prescribed in just two PCNs has reduced by nearly 7,000 units, equating to an offset of over 195,000 kg in CO2 emissions, in under six months.
Consultant respiratory physician Dr Mike Crooks says: "We need to help people living with asthma recognise what over-reliance on reliever inhalers is and to seek out an asthma review from their GP, nurse or pharmacist."
Although there are no plans for a national inhaler disposal scheme, one manufacturer taking the lead is Chiesi, manufacturer of Clenil and Fostair, whose postal inhaler recycling pilot in Leicestershire, 'Take AIR' (Action for Inhaler Recycling), has just been expanded to the county's hospitals. Take AIR allows people to recycle their empty, unwanted or out-of-date inhalers through the post. Many of the components are recovered and recycled and non-recyclable materials are destroyed through 'energy-from-waste'.
Almost two-thirds (63 per cent) of pharmacies across Leicestershire have been supplying envelopes to patients. So far, almost 2,000 envelopes (each holding up to four inhalers) have been returned to the specialist recycling centre via Royal Mail, resulting in just short of 7,000 inhalers successfully diverted from municipal waste and recycled.
Tom Delahoyde, managing director of Chiesi (UK and Ireland), says: "As a certified B Corp [the international certification of a company's social and environmental performance], we believe everyone can make a difference to protecting our environment."
Diljit Singh Baghra, pharmacist owner at Astill Lodge Pharmacy in Leicester says: "The enthusiasm from patients has been brilliant. We have even had patients tell us that they have old inhalers saved up in a cupboard somewhere which they didn't know what to do with, and now they do."
Injection pen recycling
Novo Nordisk has launched the UK's first recycling scheme for plastic injection pens used by people with diabetes, obesity and growth disorders. PenCycle covers the company's FlexPen and FlexTouch products.
The scheme has launched at participating pharmacies in three pilot locations – Greater Glasgow & Clyde, Greater Manchester and Leicestershire & Rutland. Patients can recycle pens by dropping them off at participating pharmacies, sending via pre-paid Royal Mail boxes or a pick-up 'at home' collection scheme. Across the three pilot locations, Novo Nordisk estimates that 150,000 plastic injection pen devices, equating to two tonnes of plastic, could be diverted from UK landfill by June 2022.
Participating pharmacies receive a starter pack containing all materials, including practical guidance for pharmacy staff and materials for patients to take home.
Sponsored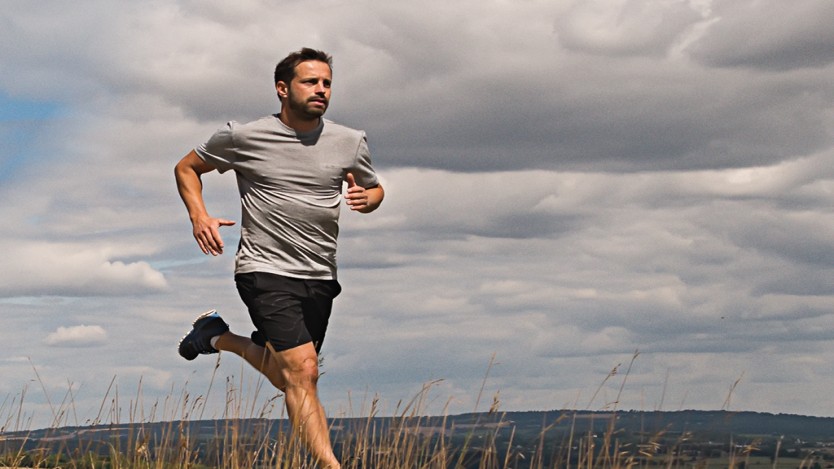 Sponsored Education
Make the right recommendations to support customers to stop smoking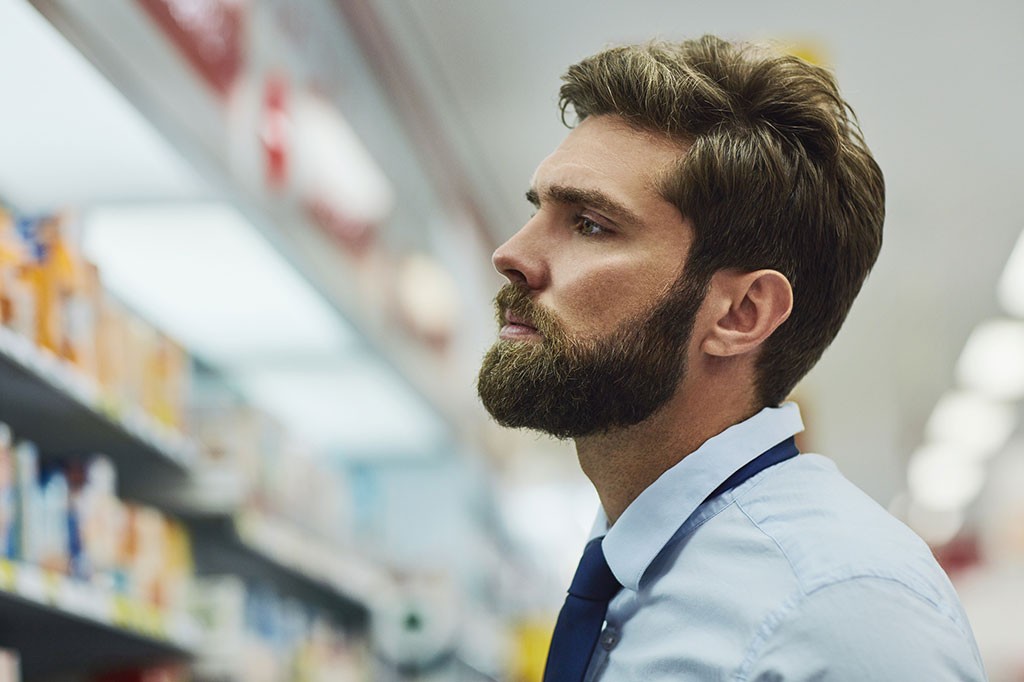 Sponsored Education
Get back to basics on the causes and impact of erection problems so you can confidently support your male customers
Record my learning outcomes