How the fittest pharmacies will survive
Insight
How the fittest pharmacies will survive
Community pharmacy has to be seen as more than a dispensary service in order to remain competitive. Staff can do much to help win hearts and minds

Some commentators suggest that England could be left with just 1,000 pharmacies in the future as a result of government cuts to the sector's funding. While this might be an extreme prediction, it's certainly the time for pharmacies to be taking steps to prove to patients that they are in the top tier.
In fact, some contractors are seeing this as a time of opportunity, and a chance to take action to ensure their businesses are prepared for the future. For example, the introduction of Quality Payments is an opportunity to improve on some areas where the Department of Health has identified an unmet need, and to ensure that available revenue is captured.
What else can be done? Everyone in the pharmacy needs to work differently in order for a pharmacy business to survive. With staff a particular asset, how can you maximise their potential and encourage them to go the extra mile – from dispensary to shop floor – to push forward your business in these incredibly tight times? P3 speaks to a range of pharmacy teams who share some great ideas.
Proactive customer service
Dawn Williams, who leads the Careway team from AAH Pharmaceuticals, says the key is embedding a culture in which staff are eager to learn and be passionate about customer service. "Great customer service is built from a great knowledge platform, so pharmacy staff should be equipped to identify opportunities where patients could benefit from extra support and services that you offer," she says.
"Not only are they the friendly face of the pharmacy, but they are ideally placed to pass on their expert advice and care to customers - whether it's talking a patient through their various skincare options, or even just helping to create a warm, welcoming environment in which patients feel comfortable to ask questions about their conditions." Ms Williams also suggests this open communication should extend to staff interactions with their bosses:
"Pharmacy staff should feel empowered to make suggestions and get involved in commercial discussions. They have more regular interaction with patients and therefore will have insight into what they need and want from their pharmacy experience."
Training is vital
Another factor that creates smooth and meaningful interactions is ensuring that pharmacy staff are appropriately trained.
Ms Williams suggests that making sure your team is trained up to be experts in what they do gives them the "confidence to and freedom to grow and put what they have learned into practice", which has the knock-on effect of helping to grow your business. "An effective pharmacy team will deliver better and more consistent results that will differentiate your service," adds Ms Williams. "It's like that famous quote from James Cash Penney [founder of US department stores JC Penney]: 'Growth is never by mere chance; it is the result of forces working together'."
Freeing up the pharmacist
Empowering and encouraging your staff to do more will also help customers recognise your pharmacy as a complete healthcare team from door to dispensary. This, in turn, frees up pharmacists to do more, which Jane Devenish, NHS standards and services pharmacist at Well, says is better for business.
"The pharmacist needs to do the tasks that only pharmacists can do: clinically check prescriptions, give injections, and deliver services where this is part of the specification, for example medicine use reviews, etc," she says. "They should be free to talk to customers and hold consultations when they are needed by the customer – getting bogged down in unnecessary tasks is bad for business."
Ms Devenish says most other tasks can be taken on by staff if they are given appropriate training and support: "Other staff should be able to carry out most of the dispensing process, prescription problem-solving, paperwork and general housekeeping," she says. "They should also be able to support many additional services. This might be independently running the service or collecting information from patients, but then passing it over to the pharmacist for customer advice or supply of a medicine via a PGD."
Deborah Evans, pharmacist and managing director of Pharmacy Complete, says that strategically developing a team not only helps you deliver more, but gives you "a more motivated and engaged workforce". She says the way to get this right is to "look at the whole skill mix of the whole team and match the right person with the right skills to right job". "From private services such as travel clinics, to emergency hormonal contraception and flu vaccinations, much of the process can be run by members of the pharmacy team," she says. "It's about how to do more with less, to drive the agenda for pharmacy so it differentiates itself from Amazon, and giving our customers real experience and value when they come in to pharmacy."
Community outreach
Becoming a Healthy Living Pharmacy is another way to engage your team.
"Identifying who will become your pharmacy's health champion is a fantastic chance for a member of your team to truly understand what it means to identify and focus on local health needs, and then share this knowledge with the rest of the team," says Ms Williams, "and it will help inspire you to find new ways to become involved in your community, making valuable links with local organisations who can really supplement the care and advice you give to your patients every day."
Another way to involve staff in reaching out to the wider community is by encouraging your team to sign up to Dementia Friends. "This is a great way to show that your pharmacy is well prepared to support carers and people with dementia," says Ms Williams, "which is extremely important because it will help to show that your pharmacy is a support network within the community."
Over 15,000 Celesio UK employees have become Dementia Friends with more than 60 per cent of people working in LloydsPharmacy having completed the training. Celesio UK, parent company of LloydsPharmacy and AAH Pharmaceuticals, has been corporate partners to Alzheimer's Society since 2015, and has pledged to make all employees Dementia Friends in a bid to increase knowledge and gain greater understanding of those living with the condition.
Staff at Boots UK started becoming dementia friends in 2014, and the group has since been working with the Alzheimer's society and now hosts its Dementia Friends videos on the Boots learning system, enabling more staff to learn about the condition.
Quality Payment Scheme
There are also some initiatives that are unavoidable – such as the Quality Payment Scheme, which became part of the community pharmacy contract in England in December 2016 – and Ms Williams says this can have benefits for pharmacy team members. Through the scheme, each community pharmacy can earn a minimum of £6,400 for meeting quality payments criteria, and she suggests there are number of important elements within these criteria that require pharmacy staff involvement.
"By ensuring you've met these requirements, you not only receive maximum levels of funding, but you also increase the capabilities within your team," she says. "An example of this is making sure 80 per cent of staff have completed the level 2 safeguarding training. This means that you'll be compliant with QP requirements, but also means that your team is better prepared to deal with issues affecting patient safety and wellbeing." Collecting the evidence for and creating your annual written patient safety report should also be seen as a natural way to involve your wider team, according to Ms Williams.
"Demonstrating you have shared knowledge and changed practices in response to what you have learnt from the incidents you have recorded can only be achieved if the whole team contributes," she says, "and you can use this as an opportunity to have regular patient safety review meetings where everyone can contribute and share their perspectives in an open environment."
Self care for staff
Amongst all this outward-facing engagement, Ms Devenish points out that it's important for staff to make sure they also take care of themselves and make the most of all the support available. "For pharmacists and their families especially, I'd recommend for anyone in the industry to connect with Pharmacist Support, an amazing charity dedicated to your wellbeing," she says. "After all, if you're not in shape mentally and physically, then neither will your business be."
As community pharmacy teams up and down the country go above and beyond to deliver excellent patient care on a regular basis as essential members of the wider primary care team, it might seem like a big ask to expect your staff to do more, but as Ms Evans says: "Now is not the time to batten down the hatches. The way to respond to the funding cuts – and the continued shift towards an online shopper experience – is to develop your staff and look at how you can motivate and inspire them to stay working with you.
"We know from thousands of wonderful health champions out there that they want to do great work when they come in. The key here is for pharmacists to let go and delegate more, which they are not always keen to do. It's a shift in business model, but maybe now we have the burning platform that will drive pharmacy businesses towards this kind of change. These things are never easy, but now is the time for creative thinking and innovation."
Sponsored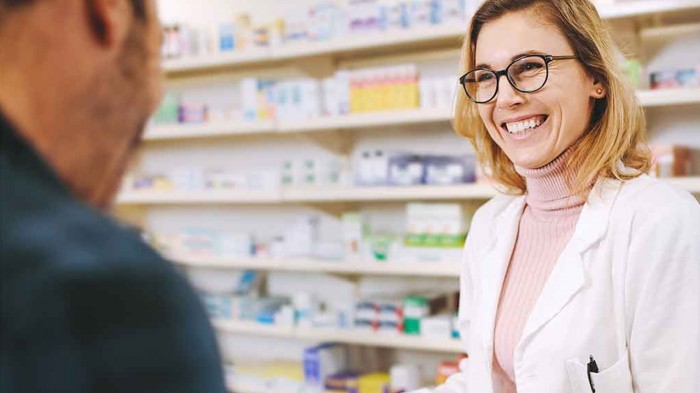 Sponsored Education
Update your knowledge on a POM to GSL hayfever switch with this short video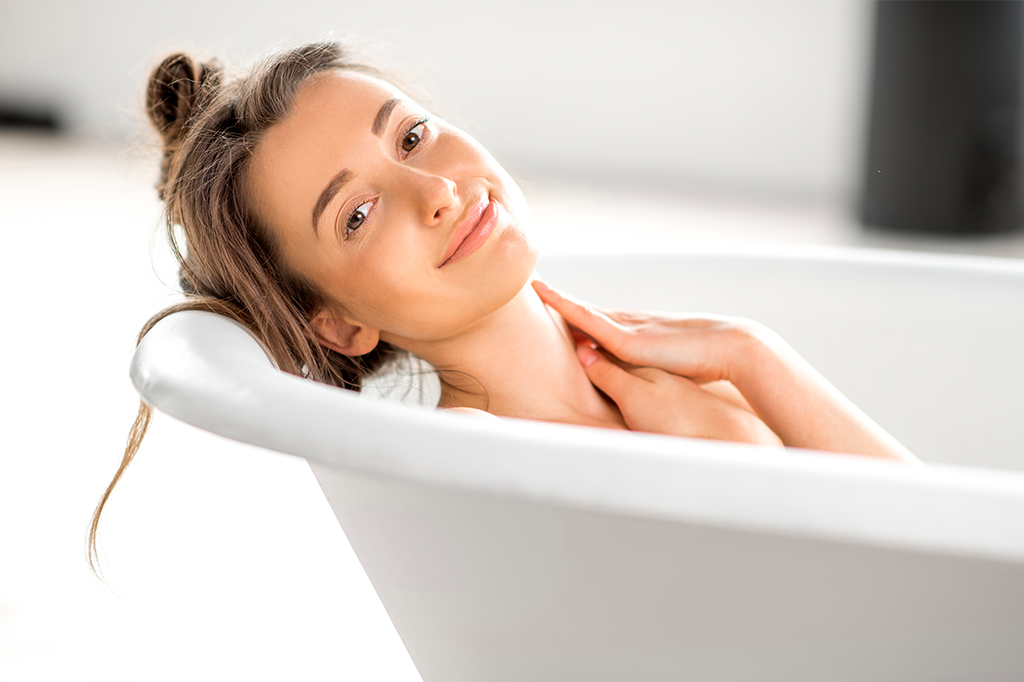 Sponsored Education
Learn how a complete regime with appropriate self-care and product recommendations can help soothe very dry skin
Record my learning outcomes