Have you ordered your scanners yet?
Insight
Have you ordered your scanners yet?
It's just a few months to 'FMD day', 9 February 2019, when all dispensaries will need to have incorporated a scan of 2D barcodes on prescription medicines packs into their process. What do you actually need to do now? P3 gets an update from FMD go-to Raj Patel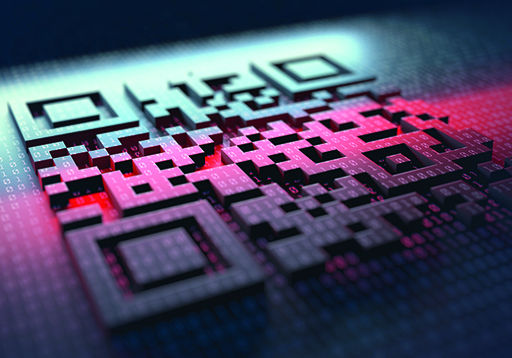 Contractors should waste no time to tie down their choice of supplier for scanners for use in dispensing from February when the Falsified Medicines Directive comes into place across Europe, says Raj Patel, chair of the UK FMD Working Group for Community Pharmacy.
Despite delays in agreeing funding arrangements for the hardware and software required, waiting until closer to the time to get things in place for your pharmacy could be risky, he suggests.
"First of all, be aware that FMD is here. It's not going away, and we all have to implement it by 9 February, Mr Patel emphasises.
"We already know what the system must look like, and we know the timescales. The unknown is who is going to pay for it; that's a very big unknown. Community pharmacy has gone through, certainly the worst time that I've ever gone through in 30 years, let's put it that way, and they won't want to spend that money unnecessarily."
Is everything running to schedule?
A consultation on various aspects of FMD, running until 23 September, won't change things for pharmacy, he suggests. The next major step is that the companies SecurMed and Avarto, who are building the national hub, should have things in place in a few weeks for testing to begin. However, there have been delays and timings are tight.
"SecurMed and Avarto are looking to have a pilot and hopefully that will iron out any issues that are there. I would expect that suppliers and others will have similar arrangements to ensure that things are working at a pace," says Mr Patel.
"Because of all the issues around Brexit, we are probably eight or nine months, even a year, behind where we should be. I'm anticipating that the UK hub will be built in early autumn, and from that point onwards people can start to connect up with it."
Where should you order scanners from?
If it doesn't look like your PMR provider will be ready for 9 February, then a standalone system will be the answer, suggests Mr Patel, though he recommends avoiding a long-term contract if you can help it and to double check that any system you decide on is capable of connecting up to the national hub.
Suppliers are "pretty much advanced in their development of FMD solutions", he feels. "Avarto will be ready to accept pharmacies from early to mid autumn, so you've got between now and then to look for a decent supplier."
"I think it's really important that contractors look at this right now, make sure that they are ready early, get their staff trained up and work out how exactly they are going to perform their dispensary processes, and be ready for the 9th.
He suspects that many pharmacies have not yet made these arrangements. "There are some contractors who are absolutely ready to go, but it's safe to say that the majority of contractors do need to get cracking."
There could even be a shortage of scanners nearer to the time, he suggests. "We're talking about all the member states in Europe that will be putting the systems in place, and each of those pharmacies require a scanner."
Is FMD going to cause problems in pharmacy?
While all pharmacies, wholesalers and manufacturers need to be FMD ready for
9 February, not all packs will require scanning immediately, he suspects. "I think it's going to be a hockey-stick effect. It'll be a slow start, but pharmacies will see an exponential increase in 2D barcodes as we go along."
Mr Patel suggests that pharmacies may, of course, have "some teething issues" with the new dispensing process. "But this isn't a complicated process. It's just to ensure that every pack we dispense is a valid, good, pack. The complication is in how every pharmacy is going to adopt the new processes – they have to work out exactly at what stage they are going to do the scanning; bearing in mind that you only have 10 days of decommissioning time to recommission."
As with many things for the UK, Brexit negotiations will have an impact on FMD long-term. "If there is a soft Brexit, then we will have the system until 2020. But the worst-case scenario is that we might only have the system up to 29 March 2019 – for just seven weeks. So we invest the money, and there is no longer a need."
But this doesn't change the need for pharmacies to set up this capability now. MHRA will expect that pharmacy will be ready, because we are still in Europe until 29 March, and we will otherwise be contravening the delegated regulation.
"If we can't connect up to the European hub [post-Brexit] then I think that the Department and the MHRA will think of a system which is very similar and something which can be adopted within the frameworks of our current system. Anything else would be a complete waste. I think one thing that is absolutely certain is that there will be a similar system in place."
Sponsored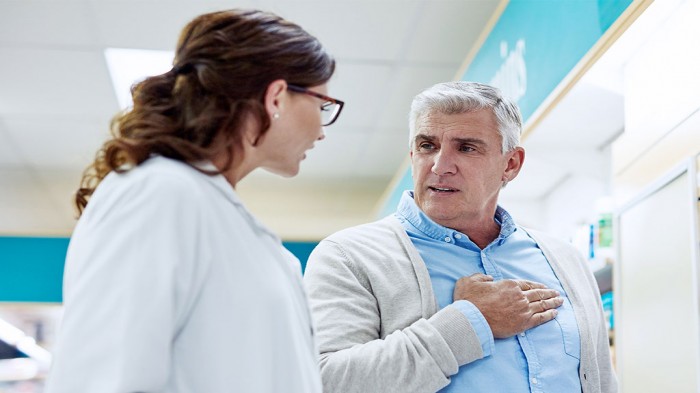 Sponsored Education
Discover the key benefits of Guardium so you can recommend this PPI with confidence to help ease heartburn and acid reflux symptoms
Sponsored Education
Safely recommend the most effective laxative for every customer with constipation
Record my learning outcomes