Insight
Green goes mainstream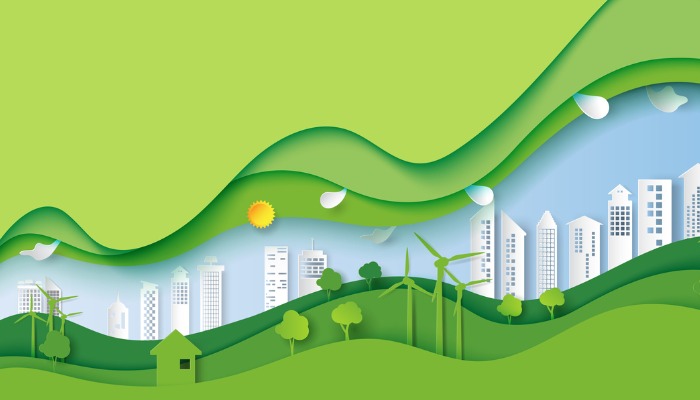 In October last year, the NHS in England announced its ambition to become the world's first 'net zero' healthcare system by 2045 (detail panel below). The health and care system is responsible for 4-5 per cent of England's total carbon footprint.
The NHS's first net zero targets were set as a response to the Climate Change Act 2008, when what is now Greener NHS was established as the Sustainable Development Unit to support and oversee progress towards meeting them. The NHS Long Term Plan in 2019 added improved air quality and reductions in single-use plastics. Last year, NHS providers were required to produce a 'green plan' and report progress annually.
NHS Scotland confirmed its own 'net zero by 2045' target in March this year, while the Welsh Government was, in 2019, the first in the world to declare a climate emergency. This reinforced ambitions for Wales' public sector to be 'net zero' for carbon emissions by 2030. Last March, NHS Wales published its Decarbonisation Strategic Delivery Plan, outlining nearly 50 initiatives and targets for action. The Northern Ireland Assembly has yet to commit to a date for net zero, although the subject is on the agenda.
According to the Health Foundation paper Going Green, the use of carbon intensive anaesthetic gases more than halved in England between 2018/19 and 2020/21, patient and staff travel is down and 137 million virtual GP appointments were delivered in the year to June 2021. A prototype zero emission ambulance is in development, and engagement with major suppliers to reduce carbon has begun.
Momentum is building across the wider health system. The National Institute for Health and Care Excellence (NICE) is committed to considering the environmental impact of new technologies; the medical Royal Colleges and NHS Trusts are declaring climate emergencies and developing plans.
All this is popular with the public. Going Green shows they understand that climate change and health go hand-in-hand. Almost half (48 per cent) of those in a representative survey of 1,858 UK adults in July 2021 think that climate change threatens the health of people in the UK right now. The NHS net zero ambition has public backing, although addressing climate change is low down on their priorities for the service, behind reducing waiting times, hiring more staff and shifting the focus to prevention.
More than nine in 10 people surveyed said they would return unused medication; almost eight in 10 would accept medicine returned by another patient (as long as it had been appropriately checked). Support is lower for proposals that impact individual treatment decisions and care, such as encouraging patients to manage conditions at home.
The Royal Pharmaceutical Society (RPS) recently issued a Declaration of Climate and Ecological Emergency and adopted a detailed policy covering pharmacy's role in climate action and sustainable healthcare. The RPS wants manufacturers to provide environmental risk data for medicines to facilitate prescribers and patients making 'environmentally informed choices'. It highlights deprescribing initiatives that include switching to low carbon alternatives as priorities for pharmacy action.
The Society wants campaigns on antimicrobial resistance and appropriate medicines disposal, and research exploring potential reuse of returns. It would like to see alternatives for single use plastics such as medicine spoons, oral syringes and compliance aids.
Pharmacy teams should be able to promote social prescribing, such as active travel, as part of its role encouraging people to manage their own wellbeing. The RPS also wants to see investment in digital consultations in pharmacy, and a GB-wide approach to quantifying the environmental risk of pharmaceuticals, presented in a way the public can understand.
Director of NHS services Alastair Buxton says the Pharmaceutical Services Negotiating Committee (PSNC) supports and commends the NHS ambition to reach net zero carbon emissions by 2045. "Application of the target to contractors has not been discussed, but many community pharmacy businesses are already working to become more sustainable and this will become increasingly important for contractors to consider," he says.
"This year, several years after PSNC first proposed it, pharmacies are being incentivised via the Pharmacy Quality Scheme (PQS) to encourage people using inhalers to return used, unwanted and expired inhalers to pharmacies for safe disposal. PSNC has been supporting the International Pharmaceutical Aerosol Consortium (IPAC) Inhaler Return Campaign for several years to further drive this positive change.
Taking action
Mr Buxton says there are lots of things pharmacies can do, such as increasing the use of recyclable materials, switching to electric delivery vans and helping their local communities to recycle. "Not all will be linked to the Contractual Framework (CPCF), but we expect to see the sort of incentives we have seen this year in the PQS, encouraging good practice." PSNC is considering how it can itself become a more sustainable organisation, with increased use of remote working a positive first step.
At Community Pharmacy Wales, director of contractor services Judy Thomas says there have been some discussions, led by Public Health Wales, of a greener primary care framework, but it's early days. Community Pharmacy Northern Ireland (CPNI) chief executive Gerard Greene says while there are no formal conversations at the moment, CPNI tries to factor environmental impacts and efficiencies into any areas of development.
Matt Barclay, Community Pharmacy Scotland (CPS) director of operations, says the Scottish Government has just launched a consultation on a draft climate emergency and sustainability strategy for 2022-26. The CPS Board will discuss a response before the February closing date.
National Pharmacy Association (NPA) head of corporate affairs Gareth Jones says that everyone will need to work together on this agenda, because of interdependencies linking procurement and supply of medicines to the built infrastructure, the point of care offer and patient behaviours. "As the most local of all health services, any clinical service that can be delivered from a community pharmacy is likely to have a lower carbon footprint than if delivered from other parts of the NHS," he says. "There are some quick wins. Over half of patients in a recent NPA survey said they use community pharmacy to dispose of unwanted medication. However, 9 per cent flush it down the toilet. That is something we can address right now."
Association of Independent Multiple Pharmacies (AIM) chief executive Leyla Hannbeck says: "At this stage, we are scoping the problem collectively and identifying what practical options there are for our members. In our view, there should be a sector-wide and integrated approach."
The Company Chemists' Association (CCA) also fully supports the NHS net zero ambition. A spokesperson said: "CCA's members have been at the forefront of the green agenda – incentivising customers to recycle, leading the drive towards the use of reusable, recyclable and compostable packaging. We are working with our members to understand how pharmacies can continue to contribute to bring their carbon footprint down."
November's Healthcare Distribution Association conference featured the NHS's commitment to achieve net zero, and the contribution being made by the medicines supply chain
Alexandra Hammond, head of sustainable procurement and supply chain, NHS England and NHS Improvement
Over 60 per cent of the climate impact of the NHS sits in its supply chains. The 20-25 per cent of that in pharmaceuticals and chemicals, vital for the effective delivery of health, makes them a priority for decarbonisation. The vast majority of emissions in the NHS supply chain originate and impact in the UK, so we can't just outsource responsibility by thinking the issues fall in China or India.
When the NHS published its Net Zero report in October last year, it became the first health service in the world to declare a target for delivering net zero – 2040 for direct emissions including purchased energy, known as 'Scopes 1 and 2' and 2045 for 'Scope 3' indirect emissions, such as inward freighting of goods. The sustainable procurement programme is in Scope 3.
Pre-Covid, we had 16,500 kilotonnes of carbon sitting in our supply chain. We identified 13 interventions, including reducing single use plastics, metal instrument reprocessing, switching to low carbon diets, and ensuring our suppliers meet NHS commitments. We need to make sure these happen to get us down to zero. Our suppliers are key to achieving the target, but the NHS can use influence only. Working in partnership with the supply chain to build resilience and productivity is huge.
NHS England is not saying to suppliers: "You have to do this, or we stop working with you". We all see the imperative of addressing climate change, so this needs to get done, but we want to understand what you are doing already, so we are enabling change, and pushing in the right direction. Some suppliers will be way ahead of us, so then we want to learn from you, so we can scale up across other parts of the supply chain.
The effects of poor air quality and climate change are already being seen in our GP practices and our hospitals
The NHS has 80,000 suppliers. When we surveyed them last July, they were broadly happy that what the NHS was suggesting was 'achievable, reasonable'. Some were saying it's not fast enough. Our supply chain is already thinking about this, has plans and is setting targets. Some 62 per cent of respondents plan to report the carbon intensity of at least 25 per cent of the products supplied to the NHS within a year, and 74 per cent plan to report on 100 per cent within 8-10 years.
The Net Zero report said before the end of the decade the NHS will no longer purchase from suppliers that do not meet (or exceed) our commitment to net zero. The plan was accepted by the NHS Board in September, when chief executive Amanda Pritchard said: "The effects of poor air quality and climate change are already being seen in our GP practices and our hospitals; it is absolutely right that we are part of the solution."
NHS England's roadmap to 2030 includes milestones to get suppliers on board. Many already have targets for Scope 1 and 2 emissions, but this is something we are going to need from every supplier. By 2027, we want all suppliers to have declared carbon reduction targets for Scopes 1 to 3: what you want to do, how you are going to deliver it. And we want to see progress against those targets too.
From April 2023, all contracts above £5 million will require suppliers to publish a carbon reduction plan for direct emissions as a qualifying criterion. Evergreen, the NHS Sustainable Supplier Framework to be piloted in 2022, will create a single record of supplier self-certification of alignment with the NHS's net zero trajectory.
We are developing a programme of support, including working groups, templates and sharing knowledge to encourage activity. You are not alone.
More information here
Steve Hoare, quality, regulatory science and safety policy director, Association of the British Pharmaceutical Industry (ABPI)
Eighty per cent of the ABPI's members have already made public net zero or carbon neutral commitments, with the vast majority working towards some form of environmental impact statement. The ABPI's COP26 webpage provides examples of what members have done, are doing and will do to contribute to solving the climate crisis.
Companies are moving fleets to electric vehicles; telemedicine and remote monitoring are now considered normal. The Nobel Prize awarded for work on organic catalysts that vastly increase reaction yields while reducing use of precious metals, is typical of the 'green chemistry' members are now using.
The industry is purchasing renewable energy or investing in its own generating capacity. In the Energize Project, ten ABPI members are using their combined bargaining power to generate affordable renewable electricity, not just for themselves, but for hundreds of suppliers too.
Looking upstream to raw materials gathering and downstream to patients and customers and beyond requires collaboration. The ABPI is starting to bring people together to share learning across the supply chain.
ten ABPI members are using their combined bargaining power to generate affordable renewable electricity
With 16,000 UK licences, onshoring all capability is not possible, but we want to use investment in green technologies to bring people to the UK, and if there is a new manufacturing site in the UK, it is the greenest, most sustainable site in the world.
Sustainability is an agenda item on every workstream. We need to make sure we've thought about the unintended consequences or duplication of effort of any policy. We want to create and take opportunities from technologies that emerge over the next few years that could help achieve targets earlier.
The mindset is: that which seems nigh on impossible now is absolutely possible. More information and examples of members' actions here
Matt Addison, operations director, Alliance Healthcare
Alliance Healthcare's sustainability journey is an 'and', not an 'or' conversation - sustainability and cost and service and safety and engagement with our colleagues. You cannot prioritise one over another. You might have to be a little more creative to deliver sustainability and cost, for example, but we are going to find taxes coming that will encourage the thinking.
Route optimisation and network design has taken out 767,800 miles per year
We started with getting our sites to zero landfill through recycling. We saved 3,000 tonnes of cardboard last year – we found we could get £50 a bale more by baling it differently. We're looking to stop the use of single use plastic; we've removed more than 100 tonnes to date. We moved to a green only electricity deal in October 2020 and are in the process of retrofitting LED lighting across our sites.
Delivery is where the lion's share of our carbon generation occurs. You can start with the small things – conversion of our engines to Euro 6, so we are compliant with low emission zones – but how our drivers drive generates a huge amount of carbon. Managing speed, using stop/start technology, braking, tyre pressure, inappropriate use of air conditioning; we track miles per gallon by driver. Active conversations with drivers has achieved an 8 per cent improvement in miles per gallon, without impacting the schedule. Route optimisation and network design has taken out 767,800 miles per year, but there is still a lot more to do. Fleet initiatives have removed 800 tonnes of carbon. This work is all incremental.
But what has got us here won't get us there. We have to change the pace, not only to meet the needs of our shareholders, the NHS and our colleagues, but our own expectations on what we need to do to achieve net carbon zero. In May, AmerisourceBergen signed the letter of commitment to develop validated science-based targets aligned with the internationally recognised SBTi criteria.
Getting to net zero starts with engaging colleagues. Their ways and place of working will change. Drivers will be in electric vans. Company cars, if they exist at all, will be electric and we will be figuring out how we share charging points. Energy prices won't just be a problem for the P&L; we have to find a solution to gas. We've all got temperature-controlled environments, heavy fridges. Our buildings need to be more efficient. All will require investment. We are making choices on fleet now that will run into our net zero carbon years, so we are working with fleet manufacturers to find solutions. They aren't there now, but they are coming through thick and fast.
Suppliers and manufacturers are on the journey with us. We can all do the same work, or we can work smart and do it once.
Sponsored
Sponsored Education
Work through a customer consultation to determine the possible cause of stinging, gritty eyes and recommend an effective treatment to help ease these symptoms.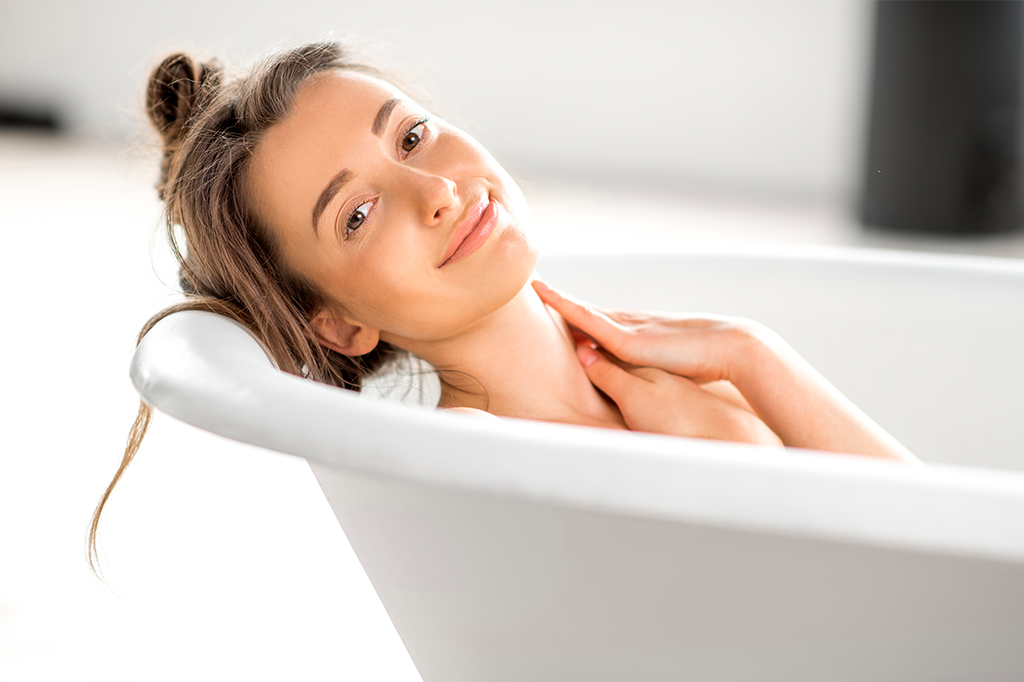 Sponsored Education
Learn how a complete regime with appropriate self-care and product recommendations can help soothe very dry skin
Record my learning outcomes