No respite in challenges for the generics sector
Insight
No respite in challenges for the generics sector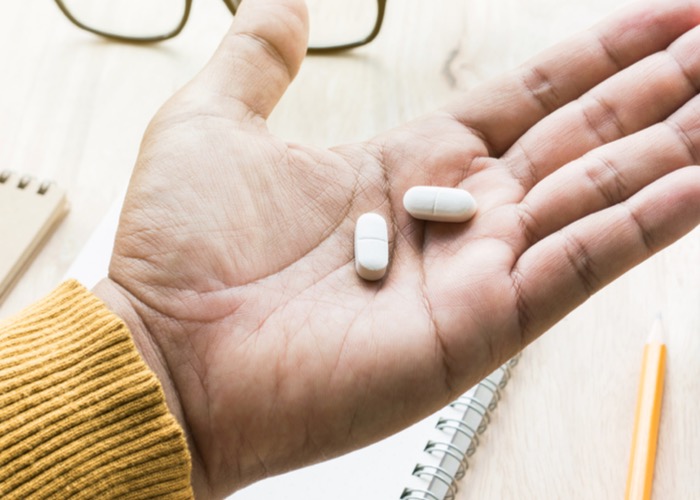 A recent independent report by economics consultancy Oxera, commissioned by the British Generic Manufacturers Association (BGMA), has highlighted the sector's capacity to provide sustained and significant savings to the NHS and create greater patient access. However, will the lack of certainty over the supply of medicines post-Brexit, while the government tries to sort out a longer-term arrangement with the EU, damage the sector and what do those in the know think is in store for the sector this year?
BGMA director general Warwick Smith says these "life-saving, life-enhancing" products need to be "a priority focus" when it comes to UK and EU discussions. "The more the UK's regulatory regime for medicines diverges from the EU's, the less likely it is that we can continue to supply the same range of products at the same price, which means there could be fewer new products available," he says.
This is down to the way the industry operates. New products are launched first in the US and the EU because these are the biggest markets, so it's economically advantageous for the company that's putting them out. If we end up with a different regulatory framework in the UK, our products will be brought to market more slowly, which means more expense.
Supply and demand
"The Oxera report found the UK was still an attractive market in Europe because of its low barriers to entry," says Mr Smith. "But if you need to do more to get through those barriers, it will be less attractive, which means new products will either come at a higher price or they won't come at all."
The BGMA has asked Matt Hancock, Secretary of State for Health and Social Care, to urge his colleagues to prioritise medicines supply on their Brexit to-do list. Mr Smith says that Mr Hancock has been very supportive, but nonetheless adds a note of caution. "There is of course a risk in any sort of negotiation that, with dozens of issues on the table, they get linked by negotiators who all want something," says Mr Smith. "One hopes they all understand the importance for both sides of maintaining a free flow of medicines."
The more the UK's regulatory regime diverges.. the less likely it is that we can continue to supply the same range of products at the same price
Mr Smith says the current supply situation is "not far from the mid-range of normal, so although it's not as good as we'd want it to be, it's not as bad as we've seen it or as good as it has been in the past".
What we are experiencing – and what seems always to make the news – is a small number of important products such as HRT facing sustained supply issues.
Mr Smith says it's always difficult to pin down the exact cause in many cases. "We do still have concerns about active pharmaceutical ingredients plants in China being moved from urban centres to more rural areas in order to meet their new environmental criteria, but the Chinese government closed the old plants before opening up a new one, so things have not transitioned as smoothly as they might have."
The implementation of the EU serialisation rules against falsified medicines has also had an impact on production costs, complexity and capacity. "Manufacturing capacity in Europe is quite tight, due in significant part to FMD, as printing the unique code on each pack reduces production capacity by about 10 per cent, which delays pack runs down the line," says Mr Smith. "Plus, more strategically, we have seen the supply chain getting thinner and longer. If you face downward pressure on price, you tend to go for lower priced suppliers, so as a result of payors in Europe wanting to pay less for their generics, manufacturers are sourcing more of their needs from further afield, which makes the supply chain longer. This means that if something goes wrong, it takes longer and is harder to put right."
Misconceptions on pricing
As long as the payors know this, then price fluctuations can be explained, but they have to spread the word down the chain in order to avoid misinformation about pricing snowballing into misconceptions about reimbursement.
"The Oxera report showed that most comparisons done with price look at the reimbursement price, which is very far off the manufacturer's actual price," says Mr Smith. "By comparing manufacturers' actual sale prices, it showed we are the lowest in Europe, which is something we knew, but it's useful to have an independent report confirming it."
However, Mr Smith admits that there have been a small number of high priced products that have caused concern. "In some of these cases, it was necessary to keep getting the product to the patient, but if a company is putting up prices for no good reason then they should be held to account and government should be able to investigate," he says.
As a result of payors in Europe wanting to pay less for their generics, manufacturers are sourcing more of their needs from further afield
"We all need to understand how the supply chain has changed as result of downward pressure on price, and have a more strategic look at that. For example, we are getting to a stage where more originator products coming off patent are increasingly complex than we've seen in the past, so that will put pressure on the traditional generics model as it costs more to develop the products in the first place, which could call into question their sustainability in the long term because of the added complexity for manufacturers and higher costs for payors.
"At the other end of the scale, the sector is doing a lot of work on repurposing medicines where, for a comparatively small investment, we can add a new indication to an old molecule. However, the challenge here is that if one generic company does it, all the others can then market the product for the same new indications, although there are a number of business models that you could use to make this work. For example, the NHS could pay a generics manufacturer to do the work and then recoup that cost as the competition kicked in. It would mean joint working between the generic industry and the NHS in a way that has not been normal thus far, but we are in discussions about how to make it work."
Comments echoed by manufacturers
Unsurprisingly, manufacturers echo these concerns about future challenges. "Drugs and their development have become more complex and expensive to meet the rising challenge of emerging disease areas," says Peter Kelly, managing director of Accord Healthcare. "Too much downward pressure on price or a reduction in incentives for dispensers to make margins on generics is likely to reduce competition and therefore suppliers in the market, so it is important that we create a sustainable model for the whole industry where we focus on value and not just pricing. Unless manufacturers are able to see a level of sustainability in the core current generic medicine market, we may see less interest among manufacturers to come to the UK."
Kim Innes, general manager of Teva UK & Ireland, says that while it's clear that, overall, the generics sector delivers good value for the country, "margins are tight for the industry". She says Teva's strategy is to continue to leverage its portfolio to provide added value for customers, "whether that's through our e-commerce generics portal or the numerous support programmes we offer for pharmacists. We're also entering the world of complex generics, which is really exciting for us and creates access to better treatments for patients."
Luke Hart, managing director of Creo Pharmaceuticals, which was bought by Zentiva in 2019, says: "The generics sector looks bright and, with regard to the UK, we anticipate there will continue to be a healthy level of competition. Recent investments in both in-house and third-party products support our aspirations of a strong growth trajectory. We have a significant launch programme planned in 2020 and beyond for pharmacy-dispensed products, but also within the hospital and speciality sector."
The importance of safety
Given community pharmacy's increasing focus on efficiency, but not at the expense of safety, many manufacturers are changing their approach to packaging control in order to differentiate strengths and molecules.
Zentiva has worked closely with the MHRA Patient Information Quality Unit to develop company-specific labelling and packaging solutions to address the issue of molecule and strength differentiation. Its colour schemes take into account pharmacy dispensary storage processes – acknowledging that different pharmacies may stock products alphabetically or by therapy area. Mr Hart says he would welcome patient and dispenser feedback on the new pack designs.
For a comparatively small investment, we can add a new indication to an old molecule
Accord Healthcare has also updated its packaging with new designs, colours and content layouts. "With a growing portfolio of more than 1,000 SKUs, it is difficult to make packs look different from one another using colour alone, so differentiating through different liveries minimises the chances of having lookalikes and signals that no design or colour scheme is specifically associated with any particular product range," says Mr Kelly. "This encourages healthcare professionals and patients to carefully read product packaging."
Reassurance on shortages
Patients trust pharmacies to supply them with the correct medicines, but when a product has issues with supply, it can be hard for the pharmacist to explain why. "We have some 20,000 products in the UK with complex supply chains, so every now and again, it's to be expected that something will go wrong," says Mr Smith. "It's frustrating for patients when they are told that this is because of 'manufacturing issues'. This can sound very vague."
"More often than not," he continues, "this is not the pharmacist's fault, as they haven't been told the reason themselves. So if, say, they could tell the patient it was because a manufacturer has found a quality issue and has had to recall a batch, I think the patient would probably think the inconvenience made sense. There are, however, some barriers to sorting this out because companies are not keen on telling their competitors what their specific supply problem is. This makes the communications chain to the pharmacist tricky, but it's something I'm focusing on this year because it's a service we should be trying to provide for pharmacists and patients.
Mr Smith makes an additional point: "I would also like to stress that so often we hear medicines supply issues all lumped under the label of 'generic shortages' when, in fact, of the 78 products on a recent NHS shortages bulletin, only 20 or so were made by generics companies and fewer than 10 were traditional unbranded generics, so this is not all a generics problem," he says.
Mr Hart agrees. "Every shortage has a story and this needs to be understood," he says. Ms Innes adds: "As an industry, we can't forget the real anxiety a shortage can cause patients, and we have to be open with them and explain why medicines go out of stock and the broader challenges the industry faces. At the end of the day, while external factors obviously influence us and the market, what's most important is understanding the needs of our customers and continuously working on building a close relationship with them. I think if you get that right, then the rest will follow."
From factory to pharmacy
The Healthcare Distributors Association (HDA UK) has developed an educational infographic that aims to explain some of the issues behind issues of drug availability and provide helpful information to those involved in dispensing and delivering vital medicines to UK patients.
Sponsored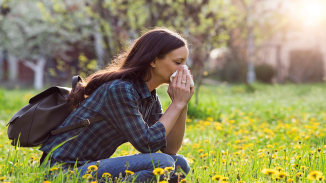 Sponsored Education
This module will improve your hay fever knowledge, helping you to understand its impact on sufferers and recommend the right products to ease symptoms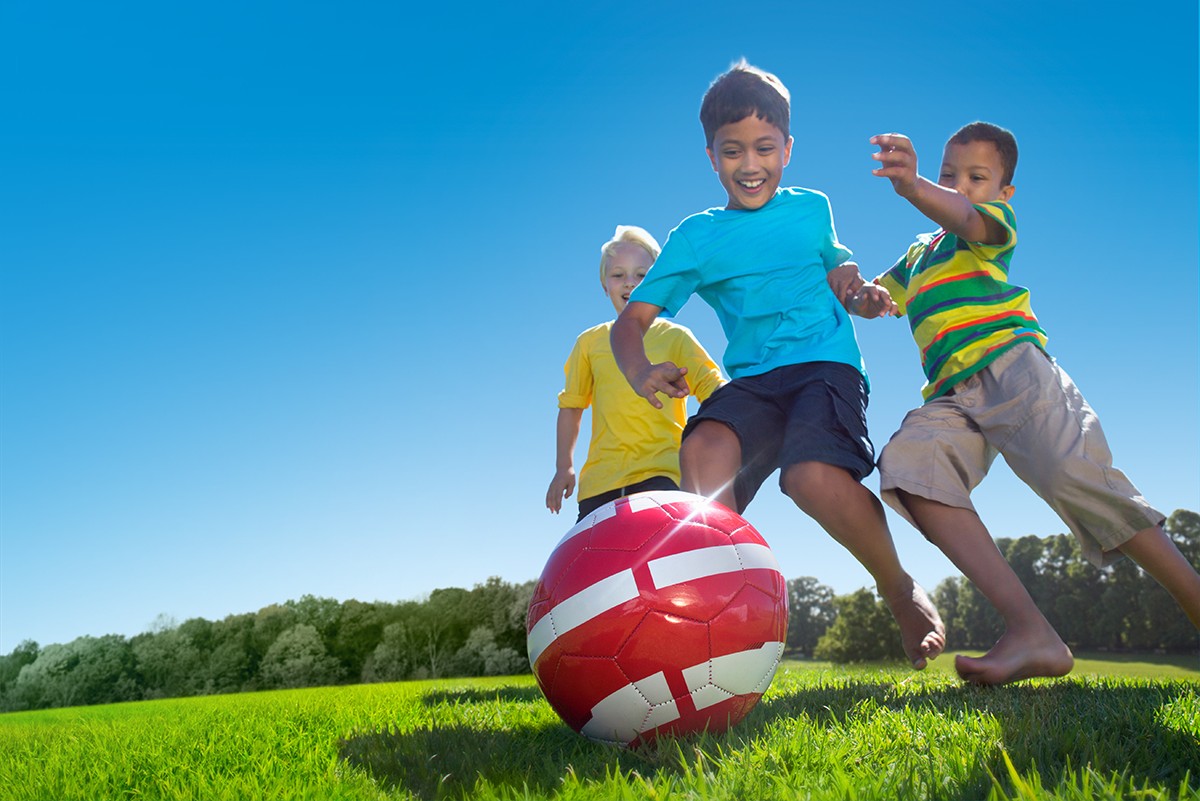 Sponsored Education
Work through this new-style module to increase your confidence in reassuring parents of children with allergies, and know what advice and products to recommend
Record my learning outcomes