Generics expand their impact
Insight
Generics expand their impact
Problems with supply are largely resolved, and the generics industry is developing, reflecting the focus of the wider pharmaceutical industry into the manufacture of more complex molecules, such as biosimilars, the industry has said.
Speaking at a conference hosted by wholesaler and distributor Sigma Pharmaceuticals last month, Warwick Smith, director general of the British Generic Manufacturers Association (BGMA), said: 'Biologics are an example of one class of medicines where we can see the future developing already. We are also seeing greater incremental innovation, frequently based on developments such as innovative delivery systems, combination products or additional patient care packages.'
The valuable role of generic medicines in dayto-day medicines continues to reap rewards, says the BGMA. In January 2014, a World Health Organization (WHO) report recommended an optimal 80 per cent availability of affordable essential medicines, including generics, required to treat major noncommunicable diseases. The generics market is currently booming in the UK and the NHS has one of the highest generic penetration levels in the world.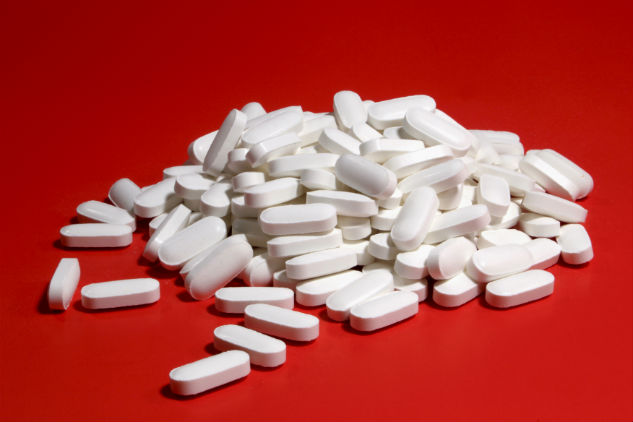 In July 2014, data released by the Health and Social Care Information Centre (HSCIC) revealed that over three-quarters of NHS prescriptions are now for generic medicines. Dispensing by brand, where no generic exists, has fallen to 8.7 per cent. According to the HSCIC report, generic prescribing reduces the number of items to be stocked in the pharmacy and can potentially reduce delays in supplying medicines to the patient.
Without generics, the NHS drugs bill would be approximately twice its current level. 'The use of generic medicines already saves the NHS in England more than £12 billion per year,' says Mr Smith. 'Generic usage allows financial headroom to enable the NHS to afford newer treatments, as well as providing competition to incentivise the development of innovative medicines. For many conditions, generics remain the gold standard of care.'
However, funding mechanisms for the generics industry need to keep pace with change, says Mr Smith. For example, biologics are often marketed as branded generics to enable prescribers to choose them, but 'the PPRS and its allied statutory pricing scheme treat all branded generics the same, failing to recognise that competition already significantly reduces the price of these products'.
Prescribing benefits
John Beighton, CEO of AMCo (Amdipharm Mercury) and a past chairman of the BGMA, says the UK has a much better developed generics penetration than most other countries.
'This is as a result of a pro-generic approach taken through all levels of the healthcare system,' he says.
'Right from medical school, doctors are taught to prescribe by the generic name, and then when they are qualified they are given financial incentives to continue this in real practice. Pharmacists also have financial incentives to dispense generic medicines. Hence the system works very well to ultimately benefit the patient and the taxpayer, as well as both branded and generic pharmaceutical industries.'
Generic medicines are more than economically beneficial, as they also widen patient access. 'The lower cost ensures that medicines are more accessible and affordable and for a wider range of patients,' says Michael Cann, vice president of Accord Healthcare and former chairman of the BGMA.
'In particular, we have seen this with the use of statins. Since pravastatin, simvastatin and atorvastatin have all lost patent protection, and the cost to the NHS has fallen significantly, the use of statins has grown and prescribing guidance has changed as they have become more affordable.'
Supply and demand
According to Mr Smith, last year's generics supply issues have now been resolved. 'There
were some issues with the production of generic medicines by two large companies,' he says. 'There have also been some increases in price and a lack of supply at pre-existing prices. But the manufacturing issues leading to the supply problems have tailed off.'
Mr Cann says that in general the generics industry has responded well to the recent disruption. 'The British Association of Pharmaceutical Wholesalers estimates a 95 per cent product availability of generic medicines at any given time, due to the range of manufacturers that supply generic medicines, and any shortages have been transient and short term,' he says.
'At Accord, we have made real progress in responding to changes in the demands on us by working very closely with our manufacturing sites and making diverse investments in infrastructure, to ensure shorter lead times when required.'
At the end of January, Actavis announced its acquisition of Auden Mckenzie. The acquisition will make Actavis the number one supplier of generic pharmaceuticals in the UK. Also in January, Actavis launched newly licensed Aripiprazole Conventional Tablets and Orodispersible Tablets for the treatment of schizophrenia.
'Throughout our 175 years of manufacturing medicines in the UK, we have always put our customers at the heart of our business and by expanding our portfolio we can better cover pharmacists' needs and save them both time and costs,' says Jonathan Wilson, managing director of Actavis UK.
What do pharmacists say about generics?
Problems remain around the supply of generics, according to UK pharmacists. Independent pharmacist Reena Barai says that community pharmacies are 'plagued by shortages and price hikes'.
The pharmacy team is having to give additional time to buying and to be very aware about price changes. 'We have to be on our toes at all times, and prices are varying between wholesalers. It's beyond a joke.' Without monitoring prices, pharmacies risk losing out, she suggests.
In one example, there was a difference of £14 between the wholesaler price and what was reimbursable. Time spent chasing prices takes away from patient care. 'It's a really unfair position to put us in,' she says.
Independent pharmacist Fiona McElrea says that a once-monthly bulk buying scheme, through buying group Inphaserve, usually allows them to avoid running out of product during the month.
But another difficulty is with customers who specifically request a certain generic product, perhaps because they are sensitive to an ingredient. 'You always want to help your patient, but do you accept a loss?,' she asks.
Compliance education
Over the years, research has revealed that some people get confused if their medicines vary in appearance from month to month. In July 2014, authors of a US study published in the Annals of Internal Medicine urged pharmacists to warn patients about the variation in the shapes and colours of generic tablets.
Among patients discharged from hospital following a heart attack, changes to the colour or shape of unbranded medication posed a risk for non-adherence to treatment, particularly among elderly patients.
According to Toby Capstick, chair of the UKCPA Respiratory Group, the generic prescribing of inhaled devices may affect asthma control. 'There is often confusion in using asthma devices, and changing these without patient agreement could affect concordance,' he says.
'Community pharmacists are ideally placed to check a patient's asthma technique, during an Medicines Use Review, for example, and work out which is the best device for them.' The generics industry believes that with appropriate patient education, MURs and the New Medicines Service, generic medicines shouldn't lead to compliance issues.
'Sometimes the colour of the tablets changes or the shape varies slightly through different manufacturers,' says Mr Smith. 'This can lead to confusion if the right information isn't available. However, pharmacists are normally very good at explaining generics to patients. The product information leaflets should be the same, irrespective of manufacturer, and the BGMA has strived very hard to produce patient-focused packaging.'
Accord plans to further expand its own range of medicines in the future and continue to support pharmacy by making product information available through its website.
'In the coming years, more specialist medicines are coming off patent, such as retrovirals for the treatment of HIV,' says Mr Cann.
These will require a different dialogue between treatment specialists and pharmacists. Biosimilars are another area where different preparations are now available from a wider range of manufacturers than the originator.
Accord recently launched Accofil (filgrastim)Â for the treatment of neutropenia in the
Netherlands, and other countries across European markets are expected to launch in the
coming weeks, including the UK.
These treatment protocols are already well established,
but ensuring the maximisation of generic medicines or biosimilars in more specialist arenas
will also mean that the NHS, pharmacy and patients continue to benefit from the continued supply of more cost-effective medicines.'