Feeling the pressure in a busy pharmacy
Insight
Feeling the pressure in a busy pharmacy
Real-time learning from Warman-Freed Pharmacy, London
In today's fast-paced world, stress is a part of our everyday lives. The Warman-Freed pharmacy looks at what the independent pharmacist can do to reduce the pressure and help staff manage when the going gets tough
Modern business life can feel like a minefield of stressful situations, and working in a pharmacy comes with its own specific pressures, as Warman-Freed Pharmacy general manager Farah Ali explains. "For us, being a midnight pharmacy and being our most busy in the evenings, staffing levels are one of the key stresses," she says. "Striking a balance between having the right number of staff and staff of the right calibre and experience is always a challenge. Communicating with the team over three shifts also adds complexity."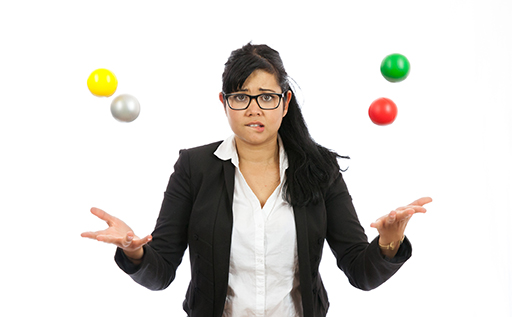 Events that can't be predicted, such as IT failures, break-ins, phone line failures or equipment breakage, can crank up the pressure, as can incorrect or unclear prescribing. Holiday seasons can also bring additional challenges, as customers come into store to stock up for their travels, or are concerned that the pharmacy will close or run out of stock.
"The summer-holiday season and times of religious holidays and festivals are always a busy time of the year," says Ms Ali. "Seasonal changes that can lead to acute breakouts of viruses or allergies mean more consultations and advisory conversations, as well as a rise in phone calls from anxious patients and doctors wanting to fax or phone through prescriptions. This can prompt another spike in stress levels."
How we cope
Different people deal with stress in different ways. Ms Ali's meticulous nature means she can pull on her organisational skills and focused attitude to prioritise and deal with the most urgent things first.
"I've built resilience over the years, but emotion can take over, especially, for example, when stress is caused by things such as lack of service due to IT issues, and I feel sometimes drawn to ensuring I am able to deliver even though the situation is not in my control," she says.
"I find working systematically and keeping those around me engaged, informed and supported not only helps me but also my team when we are under stress. I'm able to draw on past experience and use this in stressful situations, along with a step-by-step approach to working through the situation."
Forearmed and forewarned
There is much that can be done to reduce the pressure on the team. "There are many things that help to ensure we are working in an organised, professional and smart way," says Ms Ali.
"This includes defining comprehensive standard operating procedures, well-planned shift patterns, a mix of qualified staff, and ensuring staff have access to information to support processes.
"We looked at the layout of our store and when we had a refit, we made sure that some of the stress triggers in the old design were not carried over to the new layout. To enable effi cient work practices and to ensure the pharmacy was fit for purpose, we looked at the flow of customers and ensured post-refi t that the flow supported the customer journey and our multi-trained staff."
A helping hand
Ensuring the team knows that help is available and that they have a network to support them if they feel overwhelmed or under pressure is essential, says Ms Ali. "My managers and I are available when the unexpected happens," she says.
"Plus, they have access internally to confidential meetings with Perrigo managers, and the support of Perrigo's externally run programme to talk through concerns and issues. I also try to lead by example by acknowledging their efforts and supporting as much as I can as well as making sure I prioritise staff welfare and business needs over less important tasks. But sometimes the best-laid plans don't go as we hope, so we need to be reactive and supportive. All the team is encouraged to take regular breaks."
Lessons learnt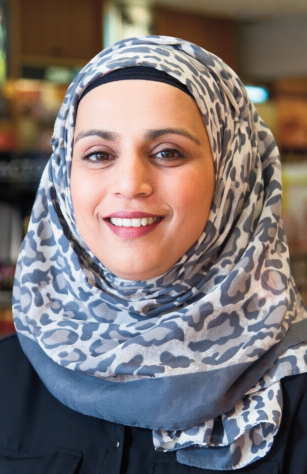 Accept that you can't anticipate all stressful situations, such as IT system failures, but you can prepare for others, such as holiday seasons
Understand that we all deal with stress in different ways, and the best ways of coping will be dictated by your personality preferences and those of the team
Being organised in the way the pharmacy is run can help to minimise stress points
Make the mental wellbeing of your team a priority and don't always focus on the urgent rather than the important.
Sponsored
Sponsored Education
Work through a customer consultation to determine the possible cause of stinging, gritty eyes and recommend an effective treatment to help ease these symptoms.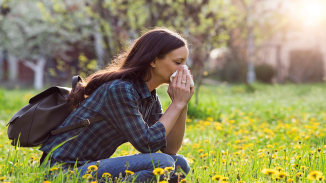 Sponsored Education
This module will improve your hay fever knowledge, helping you to understand its impact on sufferers and recommend the right products to ease symptoms
Record my learning outcomes