Covid testing: where are we?
Insight
Covid testing: where are we?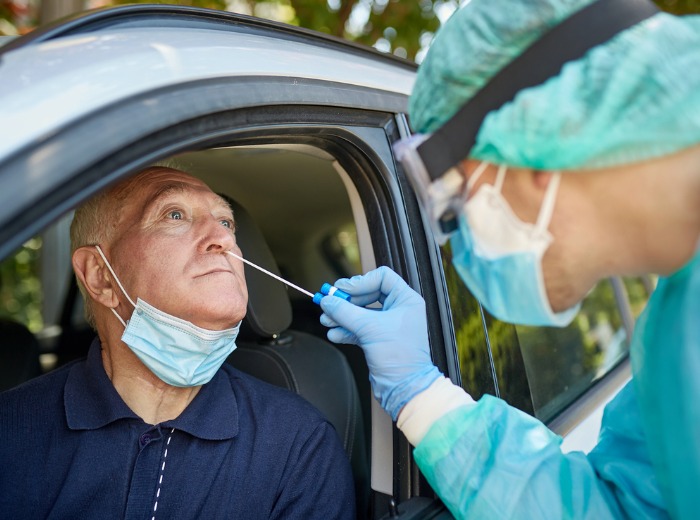 The message is clear: until we get an effective vaccine against Covid-19, the best way to suppress the virus is through efficiently and comprehensively testing people with symptoms so they can self-isolate and minimise its spread. But government Test and Trace targets continue to be missed, and many people report being unable to book a test in their local areas, or even further afield. There remains a disconnect between what 'good' should look like in terms of testing, and what appears to be in place.
As research and development continues apace, here are the current rules and guidance surrounding Covid-19 testing, correct at the time of writing…
Virus tests
Virus (antigen) tests check for current infection with Covid-19. They are available via the NHS Test and Trace programme, and can also be provided by employers, occupational health and other private healthcare providers. The tests use swab samples taken from the nose and throat. A saliva sample can alternatively be used, but this is not routine practice in the UK. Samples are collected by a healthcare professional, or by the patient at home using a self-sampling kit.
The government has also rolled out two new rapid tests, which detect the virus in less than 90 minutes, in hospitals, care homes and labs.
As P3pharmacy was going to press, Boots announced a new swab testing service for asymptomatic individuals, with an instore machine offering results in 12 minutes and a separate 48-hour service pitched at individuals travelling abroad. It is not clear how this sits with public health guidance, or how individuals will view the £120 price tag.
Antibody tests
Covid-19 antibody tests require a blood sample. A positive result may mean that the patient has previously been infected by the virus.
Free antibody tests are currently being offered to NHS and care staff, as well as to some hospital patients and care home residents. CE-marked tests can also be bought privately, but the GPhC is the barrier to pharmacies offering testing to customers. There are many who think it is time for this position to change (see box, below left).
if you are infected with the virus but the test you use produces a false negative result, you may unknowingly spread the virus to other people
Antibody test blood samples can be collected in several ways. Venous samples can only be collected by a healthcare professional or qualified person. Capillary or finger prick samples can be collected by the patient themselves, or by a healthcare professionals.
For both virus and antibody tests, samples are analysed in laboratories by trained professionals who look for the presence of the virus, or whether the patient has had it in the past.
The MHRA requires all sample collection kits to have a valid CE mark to show they meet minimum safety and performance requirements.
Rapid roll out
In October, the government ordered one million Covid-19 rapid antibody tests from Abingdon Health. The CE-marked test uses a small drop of blood from a finger-prick, and shows results in 20 minutes. It can be administered by healthcare professionals at the point-of-care, without the need to go to a specialised laboratory. The test will be rolled out under the government's Covid-19 surveillance studies to help build a picture of how the virus has spread across the country.
What's happening with self-test kits?
A self-test kit allows a patient to take a sample, test it and then read and interpret the results themselves. This is different to self-sampling, where the sample is taken at home but then sent to a laboratory for testing. The MHRA says there are currently no Covid-19 self-test kits in the UK suitable for home use and it is illegal to supply them for use by members of the public.
Test limitations
The MHRA is clear that "no test is 100 percent reliable – even those with valid CE marks". It adds that it is important to understand the limitations of Covid-19 tests, stating: "An incorrect or misinterpreted result can lead to a false sense of reassurance. For example, if you are infected with the virus but the test you use produces a false negative result, you may unknowingly spread the virus to other people or not seek the treatment you may need."
Antibody testing in particular has limitations, with public health bodies stressing that people who test positive for Covid-19 antibodies should not adjust their behaviour because it is still not known whether antibodies offer protection from future infection. It is also not known whether a negative test result means the person has never been infected.
Antibody testing in pharmacy
Although PHE and the GPhC say community pharmacies should not sell or recommend antibody tests, many believe it is time for the profession to get more involved. For instance, the NPA says: "Community pharmacies should be allowed to offer tests as long as they comply with the relevant devices regulations, as set out by the MHRA."
Rizwana Hussain, director of manufacturer Multibrands International, says the company has always been "explicitly clear" that its antibody test kits are to be administered by trained healthcare professionals only. "I do believe that by having antibody testing available within local pharmacies, we could begin to alleviate some of the anxieties linked to Covid-19," she says. "But these test kits should only be used by approved professionals and never sold over the counter."
For pharmacist and NPA board member Olivier Picard, being able to offer antibody testing in pharmacy could add an extra level of care for customers. "Many people want to have Covid-19 antibody tests in order to understand what has – and has not – happened in their body," he says. "In particular, people who have experienced ill health in recent months can use an antibody test to determine whether the symptoms they experienced might be due to the effects of Covid-19. A negative result could in turn lead them to ask themselves whether there is an underlying health problem unrelated to coronavirus, and seek professional help if necessary.
"Community pharmacists are well placed to give the right personal advice and support following a test, and to reinforce Covid-19 public health messages."
Sponsored
Sponsored Education
Work through a customer consultation to determine the possible cause of stinging, gritty eyes and recommend an effective treatment to help ease these symptoms.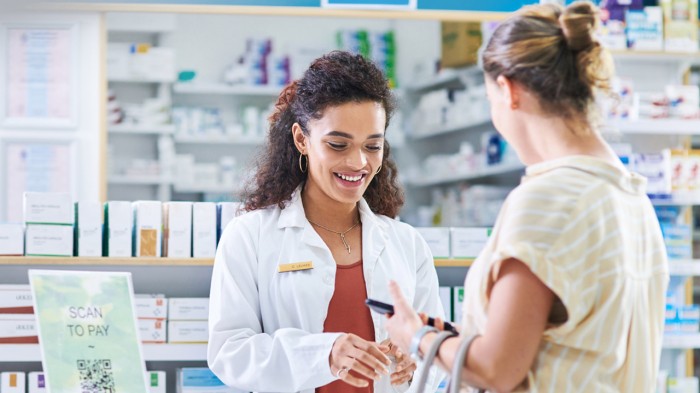 Sponsored Education
Refresh your knowledge on managing mild to moderate pain and understand when a combination product can help.
Record my learning outcomes