Covid-19: property questions addressed
Insight
Covid-19: property questions addressed

Solicitors Michelle Noble and Aidan Welton consider the options available to pharmacists in respect of property costs during the pandemic
We don't need to tell you about the practical difficulties of operating during the Covid-19 pandemic. Unfortunately, pharmacists are among a growing number of retailers experiencing financial pressures.
Many high street retailers have refused to pay their rent, or agreed other rent concessions, and the Government has imposed restrictions on landlords' ability to enforce breaches of covenant. We look at the options available and what restrictions the Government has imposed.
Can I stop paying my rent?
The Coronavirus Act 2020 ('the Act'), which came into force on 25 March 2020, sets out measures designed to protect tenants during the pandemic. Under the Act, landlords in England and Wales will be prevented from terminating certain business tenancies by way of forfeiture for non-payment of sums due under a lease until 30 June 2020, although this date may be extended.
This restriction encompasses non-payment of rent, insurance premiums, service charge and interest, and would apply to pharmacy leases granted for a term of more than six months.
Some tenants have taken this as an opportunity to stop paying rent but, importantly, the Act does not state that a tenant does not need to pay their rent – the arrears will accrue along with interest (usually at a penalty rate of around 5 per cent) until payment is made.
What can I do if I cannot afford to pay the rent?
Pharmacists should consider making contact with their landlords as soon as possible and entering into discussions to agree a practical way forward if they cannot afford to pay their rent. Options that the parties could consider include rent-free periods, deferrals, alternative payment dates, or other concessions. Where pharmacists have a bank loan secured on the pharmacy property, they may need to get the lender involved in such conversations.
Any concession agreed should be formally documented in writing. This is usually done by way of a side letter (a supplementary document to a contract).
Options that the parties could consider include rent-free periods, deferrals, alternative payment dates, or other concessions
What other restrictions are in place for landlords?
Other than the forfeiture moratorium mentioned above, there are further restrictions imposed on the ability for landlords to serve statutory demands (instigating winding-up) and to use CRAR (commercial rent arrears recovery).
The Government has banned the use of statutory demands and the presentation of winding-up petitions where the cause of non-payment or inability to pay is due to Covid-19. Where the cause is not Covid-19 related, these can still be used.
CRAR is where a landlord is able to recover arrears by taking control of a tenant's goods and selling them (up to the value of the debt). To assist tenants during the pandemic, the Government has introduced legislation requiring rent to be unpaid for 90 days (rather than the usual seven days) before a landlord can use CRAR. There are also, of course, questions over whether CRAR would physically be possible during lockdown. Both the statutory demands/winding-up and CRAR restrictions will be in place until 30 June, but are extendable.
Break clauses in leases
Pharmacists may have a break clause in a lease coming up, but there are a number of factors which may make exercising a break clause difficult or impossible during lockdown.
Most break clauses require that notice is served in writing and delivered either by post or by hand. There are significant delays to the postal service and questions over whether handdelivery is currently possible.
Further, complying with break conditions can raise both cashflow and practical issues – most leases require all sums due up to that point to have been paid in full and removal of tenant contents. They may include reinstatement of any alterations, which may be impossible during lockdown.
Where break clauses are coming up, pharmacists should speak with their landlords, as variations to break dates or requirements for service of notices could be altered, although this must be done by agreement and formal documentation. Landlords as well as tenants are still finding their feet. The overriding message from the Government is that "we are all in this together", and landlords generally do appear to be open to discussions on lease concessions and/or variations. In the majority of cases, given the current climate, landlords will be looking to retain their tenants. Agreeing a way forward that works for both parties should therefore be high on their agenda.
The above is a general overview and we recommend that independent legal advice is sought for your specific concerns. The law stated above is correct as at the date of writing
michelle.noble@crsblaw.com and aidan.welton@crsblaw.com
Sponsored
Sponsored Education
Work through a customer consultation to determine the possible cause of stinging, gritty eyes and recommend an effective treatment to help ease these symptoms.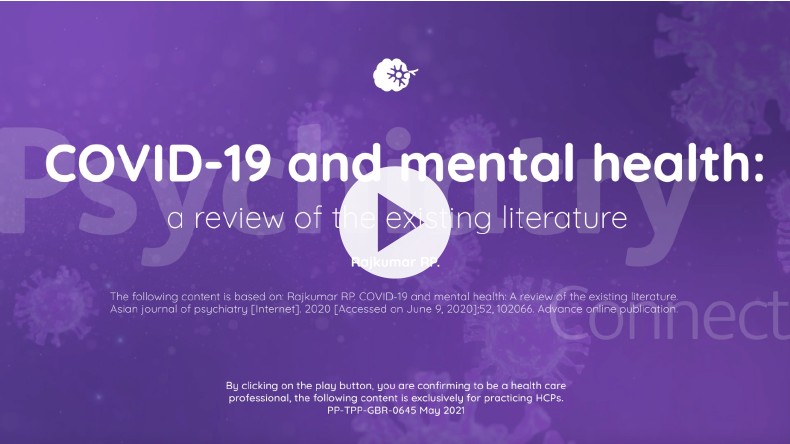 Sponsored Education
Viatris has created this short video based on a publication reviewing global research into the potential impact of the Covid-19 pandemic on mental health. It identifies six areas where psychiatrists can play a role in supporting people's mental health through these difficult times.
Record my learning outcomes