Case study: Fresh thinking
Insight
Case study: Fresh thinking
Earlier this year, Old School Pharmacy in Bristol received an Excellent grade following a GPhC inspection – a rare achievement. In the latest in our case study series In Business, superintendent pharmacist Jonathan Campbell explains how forging strong ties with a GP surgery has helped his business stand out, and calls for fresh thinking to tackle issues facing the sector.
How would you sum up your pharmacy's ethos?
A big part of our ethos comes from what we call the seven Is: Investment In Individuals, Infrastructure, Innovation, Inspires Integration.
Investing in individuals is all about training and developing new competencies. Having a mixture of ACTs, NVQ3s, NVQ2s and pre-reg pharmacists gives the pharmacy a valuable skill mix.
The second I is infrastructure, which is about the resources and capacity that you have to reduce GPs' workloads. The surgery we work with has an EMIS system that we can access remotely from the pharmacy on a read and write capacity. This means that I can use my clinical judgement straightaway.
Investing in innovation is about looking at new ways to do things and adding value to existing services. Using the best of our skill mix in this way improves patient outcomes and medicines optimisation.
If you have a focused goal and a high level of service integration, you can achieve so much.
Congratulations on being awarded an Excellent rating by the GPhC. What do you think the inspectors saw that impressed them?
It was the level of trust and integration between the pharmacy and the surgery, which we have built on a foundation of simple steps. For example, in 2014 I sat down with them and they spoke about their concerns regarding elderly patients with long-term conditions. From that conversation came the innovation to develop an award-winning medicines optimisation system that has been recognised by NHS England. Starting with 20-odd patients, and eventually growing to about 600, we would monitor their medicines usage every 28 days through a phone call. In doing so we were continually improving medicines optimisation. We were forced to stop it when the cuts came in January, but after seeing the impact this had we decided to restart it with the most vulnerable groups.
Our approach has developed the surgery's confidence in our capabilities, which has led them to jointly run major campaigns based on local health needs, such as COPD, diabetes and stroke. These questionnaire-based initiatives have identified previously undiagnosed cases.
The most exciting thing currently is that Máire, our second pharmacist and a qualified independent prescriber specialising in asthma, has been commissioned to provide asthma reviews from within our surgery. The surgery has also asked me to help triage patients for them, in line with the GP Forward View, and we have recently started providing NHS health checks for them.
How do you engage the pharmacy team in delivering a quality service?
It's about empowerment and enhanced roles. The confidence that comes with this helps the team get more from their jobs. To give an example: Emma, one of our healthy living champions, approached a patient with type 2 diabetes about weight management. Emma knew from the training we had given her that if the patient could get her weight down, her diabetic control would improve, so she signed her up to an NHS weight management programme. Fast-forward 12 months and both she and her husband came in and gave all their diabetes medication back. The doctor had stopped it because it was no longer needed. Emma turned around to me and said, "I made a difference".
It's important to take small steps and keep it simple. Don't try and do everything at once – focus on one scheme at a time.
How should pharmacies react to the issues facing the sector?
I'm no different from any other contractor. I've experienced anger and frustration, but I'm coming now to the realisation that a lot of us are trying to stand still by focusing on items, reducing overheads and increasing efficiencies. If you're a multiple, you can do that. If you're an independent, it's harder because we can't hub and spoke for each other. We need to embrace change, no matter how painful it is.
Quite often, community pharmacies will wait for the LPC or CCG to commission something. I think we need to ask practices how we can help them. Try to identify 'win-win' opportunities that can drive your business and reduce GPs' workload. The NHS Health Checks are a great example.
How do you see the landscape changing in the coming years?
The biggest developments I see coming are a focus on services rather than iterms, and a rise in independent prescribing. We'll be used in the future for what we were trained for – our clinical skills. The most important work we do is based on patient interaction – to make every contact count, as they say.
Placing pharmacists in surgeries is certainly valid, but it reinforces the current model of care: 'I am ill, therefore I need to see my doctor'. We want patients with long-term conditions to realise they can go to a pharmacy with a prescribing pharmacist linked to the surgery that has longer opening hours and increased access, but this will require more integration with primary care. We need to think differently. If you do what you've always done, you'll get what you always got.
Talk us through your professional background
Since qualifying in Leicester in 1991, I have worked in both hospital and community pharmacy. In 2011, I became superintendent pharmacist at the Old School Pharmacy in Bristol, and have been here ever since.
Sponsored
Sponsored Education
This module highlights a new opportunity to treat heartburn and reflux in the pharmacy with Omeprazole 20mg, which is newly available for customers to purchase OTC.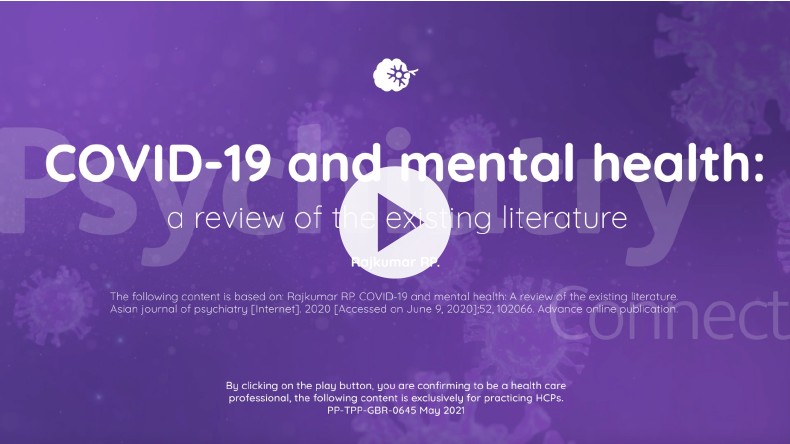 Sponsored Education
Viatris has created this short video based on a publication reviewing global research into the potential impact of the Covid-19 pandemic on mental health. It identifies six areas where psychiatrists can play a role in supporting people's mental health through these difficult times.
Record my learning outcomes