Insight
Access all areas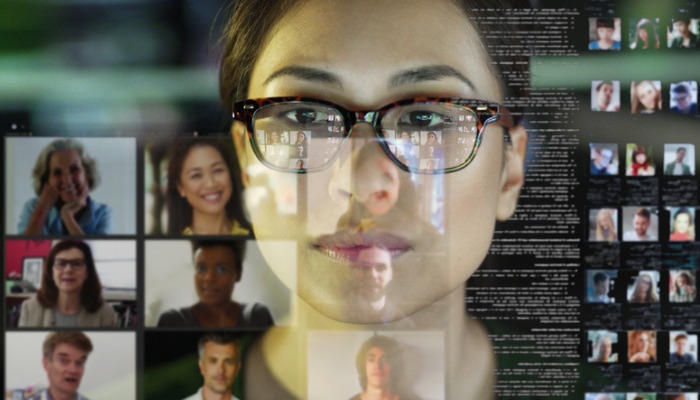 The digital health market has grown significantly over the last year, with demand for remote consultations surging. NHS Digital estimates that around half of the 102 million GP appointments between March and July 2020 took place via a phone or video call. Yet despite the ease of virtual access, digital triage and video consultation platform Doctorlink says waiting times have risen by one week, every week.
The UK has one of the highest patient to doctor ratios in Europe, with the Health Foundation predicting a 7,000 GP shortfall by 2023/24, so anything that takes pressure off the system is welcome. Medicspot – another remote service provider – claims to have successfully carried out around 40,000 remote GP consultations in over 300 community pharmacies across the UK since its foundation in 2016.
Pharmacies making use of the service just need to have a private consultation room and internet connection. Medicspot provides all the training and technology, including connected devices such as a blood pressure monitor, close examination camera and digital stethoscope, so its clinicians can remotely perform a clinical examination during the video call.
While these remote consultations provide a clear opportunity for community pharmacies to earn additional revenue, Medicspot CEO
Dr Zubair Ahmed says they also "help standardise a high level of care and make pharmacy the first point of contact within our health system".
They also enable prescribing pharmacists to remotely consult with patients, "helping to ensure a consistent patient experience across community pharmacies," he says.
Newington Pharmacy in Edinburgh helps up to 100 patients a month with Medicspot, and superintendent pharmacist Insha Aziz says the service is popular. "Patients like the fact that they can 'see' a doctor in the pharmacy, and then their prescription gets emailed directly to us and we can make up the medication for them. We have found it particularly useful during the Edinburgh Festival season, as tourists can access it and they are happy to pay to see a doctor and get the medicines they need. Even during the lockdown while people have not been leaving their homes for appointments, they can still access the service on their phone and come into the pharmacy for their prescription."
Pharmacists go remote too
Other providers are realising the value of engaging community pharmacists to provide remote consultations. Emis Group has built on the success of its popular patient app with its new 'Patient Access for Professionals' arm, which enables pharmacies to offer both physical and virtual appointments via video or telephone. Patients can book appointments through the pharmacy, the Patient Access app or the patientaccess.com website, and join video consultations directly from their mobile device, desktop or laptop.
The solution can be used by any community pharmacy with a good enough internet connection and a device that has audio and video capabilities. Emis provides the relevant training for pharmacists, and the system includes a repository of documentation, videos and guides.
people can still access the service on their phone and come into the pharmacy for their prescription
Shanel Raichura, senior clinical director at Emis says: "We're right at the start of offering the Patient Access for Professionals services. Currently, 100 pharmacies offer the pharmacy video consultation service, which facilitates a minor ailment consultation with a pharmacist over video."
In Scotland, patients can use their smartphone, tablet, laptop or computer to access the Near Me service – also known as 'Attend Anywhere' – a secure NHS video calling platform widely used across NHS Scotland for health and care appointments. It handles around 20,000 consultations every week.
Patients benefit from reduced travel time and not having to attend a physical appointment. The service also makes it easier for people to have a family member or carer with them, who under current restrictions many not have been able to attend their consultation with them. The service is being rolled out across a wide range of public services, and is available to all community pharmacies, with no special equipment required beyond an internet connection, microphone and webcam.
As well as consultations with a pharmacist, Rosie Cooper, national improvement lead for the Near Me Network, says: "It is technically possible for patients to have consultations by Near Me with other professionals from a pharmacy, depending on the pharmacy having the space and arrangements in place for this.
"There has also been scoping of the use of Near Me to enable pharmacists to virtually consult with out of hours GPs for clinical decision-making support and GP assessment/prescribing outwith the Pharmacy First remit. This will enable more timely care for patients where the ability to have a virtual consultation will add value, such as support for residents and staff in care homes and in medicine reviews."
To date, Ms Cooper says that Near Me has not been widely used by community pharmacists. "While there is great potential, further work is required to understand any barriers to use. There are some 380 community pharmacies poised and ready to go, and so hopefully this will start to expand in the same way that it has across other settings," she says.
Clare Morrison, director for Scotland at the Royal Pharmaceutical Society, hopes the recent announcement of a funded NHS medicines delivery service to support Scotland's most vulnerable patients may be a further impetus for more pharmacies to get involved with Near Me. "This new delivery service is fantastic news for patients and underlines community pharmacy's key role in supporting people through the Covid pandemic", she says.
"For many people, having to go out during the pandemic to get their medicines is a real concern, so we are delighted to see this recognised and addressed by enabling all pharmacies in Scotland to provide a delivery service to patients who are shielding, self-isolating or at risk. However, our one concern about delivery services in general is that they may make it more difficult for a patient to talk to their pharmacist about their medicines. Therefore, we would urge all pharmacists to ensure they continue to provide patients with easy ways to access their expertise by providing telephone and Near Me video consultations."
For those Scottish pharmacies not yet on board with Near Me, Ms Cooper recommends reading Ongoing resilience for coronavirus – use of Near Me Video Consulting in Pharmacy as a useful step-by-step resource for planning and getting set up. Produced with the help of 44 community pharmacies and four NHS board pharmacy teams, it is endorsed by both the Royal Pharmaceutical Society and Community Pharmacy Scotland.
Pharmacy-first pilot
Building on the ease of access of community pharmacy, digital healthcare company Push Doctor has announced a partnership with Well Pharmacy to pilot a pharmacy-first digital service in the Sound Primary Care Network in Plymouth. This will enable over 50,000 patients to book up for remote consultations with a pharmacist at a time and place that suits them.
For many people, having to go out during the pandemic to get their medicines is a real concern
"It is estimated that one in three GP appointments nationally are for minor ailments, including eczema, hay fever, indigestion and cystitis, that could be treated effectively by pharmacists," says Dan Bunstone, NHS GP and Push Doctor's chief medical officer. "By using the Push Doctor platform to successfully triage patients – directing them on to a GP or a pharmacist depending on their symptoms or medical conditions – the partnership encourages a 'pharmacy first' mindset and will mean clinicians are able to treat patients sooner, leading to better patient outcomes, reduced GP waiting times and freeing up GP appointments for those with more urgent, serious, or chronic health issues, easing the burden on the local NHS at a time of unprecedented demand."
Pharmacies need to be signed up to the Push Doctor platform to use the service, and the consultations are secure, confidential, and conducted at no additional cost to the NHS. Acknowledging that "too often new systems or innovations are imposed on medical professionals without proper assistance or instruction on how to use them effectively and safely", Dr Bunstone says that pharmacy users will also get a dedicated account management team, full training and ongoing support as needed.
Over the next six months, Push Doctor and Well plan to increase the number of sites offering the technology, with the longer-term aim being to roll out this pharmacy-first delivery model for services nationally.
Pharmacist-driven solutions
Push Doctor claims to look after 5.7 million patients across the UK, but because pharmacy is still relatively new to the virtual appointments party, patients need to be made aware of the services and benefits their local pharmacy could offer them via virtual video consultations.
Community pharmacist Hala Abusin is ideally placed to help patients get to grips with exactly how remote consultations can help them manage their health. She has used her own experience in pharmacy to build and launch what is possibly the first pharmacist-created video consultation platform on the market.
PlatPharma.com enables community pharmacies to offer bookable video consultations for their patients, and schedule appointments for NHS and private services. It also offers a curated e-commerce site for GSL medicines that lets patients pay for products online and opt for delivery or collection from the pharmacy. The customisable system allows pharmacists to record all of the interventions and outcomes they offer patients – including self care advice, product recommendations and onward referrals. Ms Abusin says this may prove valuable in meeting Pharmacy Quality Scheme (PQS) criteria and, more notably, for adopting the forthcoming Discharge Medicines Service (DMS).
"PlatPharma is not meant to replace the pharmacist or a visit to the pharmacist," explains Ms Abusin, "but to replicate online what we do in the pharmacy for customers who may not be able to come into the pharmacy for whatever reason. It gives pharmacists a means to record what is often missed when it comes to patient-initiated advice sought from community pharmacy as a first port of call for self care information, as well as enabling them to track the necessary data that could potentially highlight how many primary care appointments are saved."
PlatPharma is cloud-based and can be accessed via a sign-in function on whatever computer hardware the pharmacy already has, so the only other piece of kit that might be required is a good quality webcam. So far, the platform has been trialled in two test sites, and three pharmacies have subsequently come on board. "My mission is to roll PlatPharma out to people who can see the value of it, as well as those who do but think maybe they just don't need it yet," says Ms Abusin.
"The next step is to get this service commissioned by clinical commissioning groups (CCGs) or tested locally by primary care networks (PCNs) and other NHS sites. Community pharmacy has a huge role to play in helping people with self care management and promoting how to stay healthy, but we have become a very reactive profession over the years.
"We need to be ready with a solution when CCGs come calling for our services, for the DMS that is on its way, or in delivering services for some PCNs. The launch of the platform provides an excellent means for community pharmacy as a sector to be ready and enabled with a solid post-Covid strategy."
Sponsored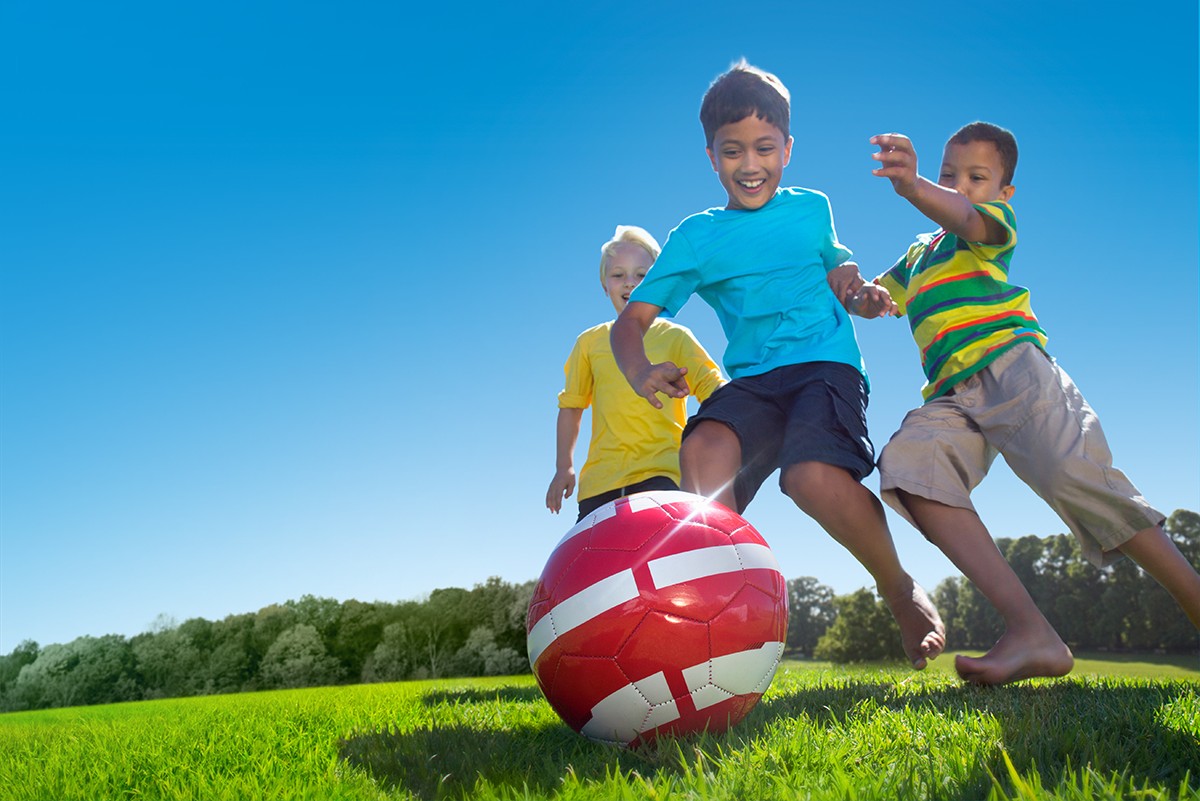 Sponsored Education
Work through this new-style module to increase your confidence in reassuring parents of children with allergies, and know what advice and products to recommend
Sponsored Education
Bust the myths around acne causes so you can recommend effective products and self-care advice
Record my learning outcomes