Services in Scotland: MAS registrations down, CMS up
Insight
Services in Scotland: MAS registrations down, CMS up
Against a backdrop of fairly static prescription numbers over the past year (comparing October 2017-September 2018 to October 2016-September 2017) the latest available data for patients registered with the chronic medication service (CMS) and minor ailments service (MAS) in Scotland make for some interesting reading.
Average prescription numbers per pharmacy per month in the 14 health boards in Scotland range from 5,500 in NHS Lothian to 8,265 in NHS Lanarkshire. And, over the same period prescription growth ranged from 5 per cent in NHS Shetland to around -1 per cent in NHS Dumfries in Galloway, NHS Lanarkshire and NHS Tayside. In fact prescription numbers declined in six out of the 14 health boards and treaded water in one – NHS Highland.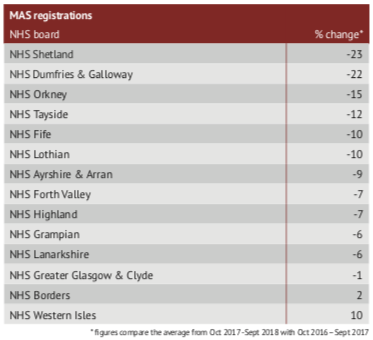 These figures are interesting, given that prescriptions are currently free in Scotland. Have we reached a plateau?
MAS appeal
Often viewed enviously from afar the Scottish electronic Minor Ailments Service (eMAS) has enjoyed notable success. But the latest figures show an interesting trend.
All health boards, bar two, experienced a fall in patient registrations, and for some this was significant. Of note is the 22 per cent decrease in Dumfries and Galloway, 12 percent in Tayside and 10 per cent in both Fife and Lothian.
But, no doubt there will be a resurgence as the service is refreshed, rebranded and relaunched and becomes available to all people within the next year, not just those who were previously exempt when the prescription charge was not zero. One of the issues that might be useful to resolve is that if people have not used the service within a year their registration lapses, and therefore doesn't count when it comes to contractor payments.

Chronic optimism
Contrastingly, figures for CMS are encouraging. Again this is due to be rebranded, and an improved patient care record (PCR) promises to help pharmacists support people with medicine reviews and ongoing monitoring.
The average number of people registered per pharmacy now ranges from 208 in NHS Shetland to 667 in NHS Lanarkshire. There has been at least a 10 per cent increase in all health boards, bar two: NHS Western Isles and NHS Fife, while NHS Orkney saw the largest increase at 23 per cent.
PharmData combines official statistics with advanced web presentation technology to monitor pharmacy performance of key service and business indicators at the store level. For further information see pharmdata.co.uk
Sponsored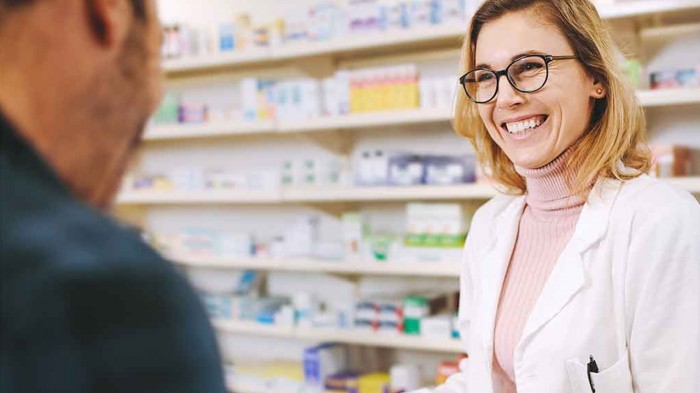 Sponsored Education
Update your knowledge on a POM to GSL hayfever switch with this short video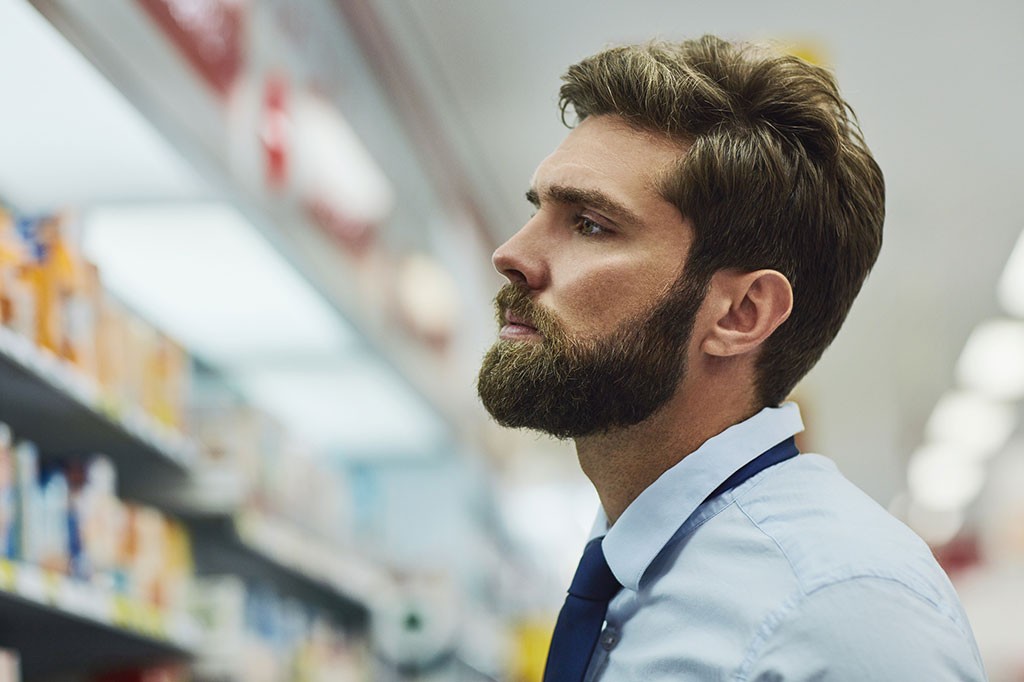 Sponsored Education
Get back to basics on the causes and impact of erection problems so you can confidently support your male customers
Record my learning outcomes