Five more local ways to up your game
Insight
Five more local ways to up your game
Improving performance in the following areas - the third set of five in our 20 item checklist for improving your business with data - can help you get quick revenue wins, improve patient care and increase efficiencies across your pharmacy (or group of pharmacies). Information is so important. Without clear visibility of the right information at the right time, you can make important decisions based on no more than assumptions.
So, let's look at items 11 to 15.
11. Grow electronic repeat dispensing to 10-20 per cent of prescriptions
With the growing percentage of electronic repeat dispensing (eRD) in distance selling pharmacies, it is imperative that community pharmacies protect their business.
First step: highlight the managed repeat patients that could be moved on to electronic repeats to each GP or practice. A report taken from your system will do this.
Second step: identify surgeries that are already doing electronic repeat scripts, and highlight to them those patients that meet the repeat criteria. You are likely to have a number of patients that meet these criteria: patients who have the same item dispensed each month, or have the same item dispensed six times within a 12 month period, and are being treated in non-risk BNF categories, such as hypertension or lipid regulating drugs.
Third step: encourage surgeries who have not started eRD by providing them with a list of your suitable patients. They will probably need help in setting up eRD patients on their system – a great opportunity to build a good relationship (who doesn't like saving time).
Figure 1 shows a typical list of patients who are potentially suitable for eRD, by location and surgery. The next step here is to drill down further to see what medicine each patient is on and their annual dispensing pattern.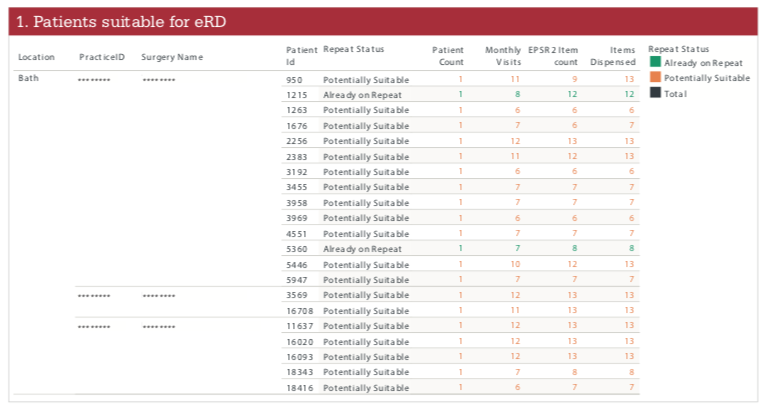 12. Take an eagle eye view of the local competition and take action
Even if you are 100 per cent operationally proficient, you are still susceptible to local factors, such as new competition, the threat of online, poorly run surgeries, and aggressive marketing strategies from corporate competitors. By using published NHS data, you should be able to monitor your local area. You could identify changes in the market such as movement to online, see where surgeries are sending their scripts and monitor the growth of your competitor's items and services. Fill out the form on http://bit.ly/RWAreport to receive a free sneak peek of how you are performing against your competitors on items.
13. Grow EPS nominations to 90 per cent of repeat customers
The nomination percentage across the industry is at approximately 80 per cent with a 3 per cent growth over the last three months. All community pharmacies should be trying to move their nominations to 90 per cent as fast as possible. Each patient who has been into your pharmacy from an EPS live surgery should be encouraged to nominate your pharmacy, even if the script they are currently having dispensed cannot be electronically dispensed yet. Note: if you have a lot of care home patients, 90 per cent may be an unrealistic number right now.
14. Follow up 'overdue' patients
Looking to see growth in nominations is a weekly process for all pharmacy groups. But if patients are leaving or their nomination has moved, how do you track and bring them back?

Look for patients who have consistently attended your pharmacy, and who could have nominated, but who have stopped coming in for their prescription. You should be able to identify movements to other pharmacies in your area, or to online if you do this properly. Figure 2. shows patients who were regular visitors but have not been in during the last 45 days.
This will give you a list of patients to follow up with a phone call to check how they are doing, and take steps to get them back.
15. Match expensive items
Payment tracking can be a tedious task. Focus on the most expensive items dispensed first, and ensure you have been paid for these. This will improve your claim amounts. Using an analytics technique for payment matching will substantially reduce the workload, as you will only need to focus on exceptions, rather than checking all expensive items.
As a lot of specials are expensive items, it's good practice to ensure that the correct fee has been claimed and paid. Specials problems are often around endorsing, so don't immediately assume the NHS is underpaying you.

Real World Analytics uses data to empower pharmacy groups in operating more efficiently and increasing profitability.
Sponsored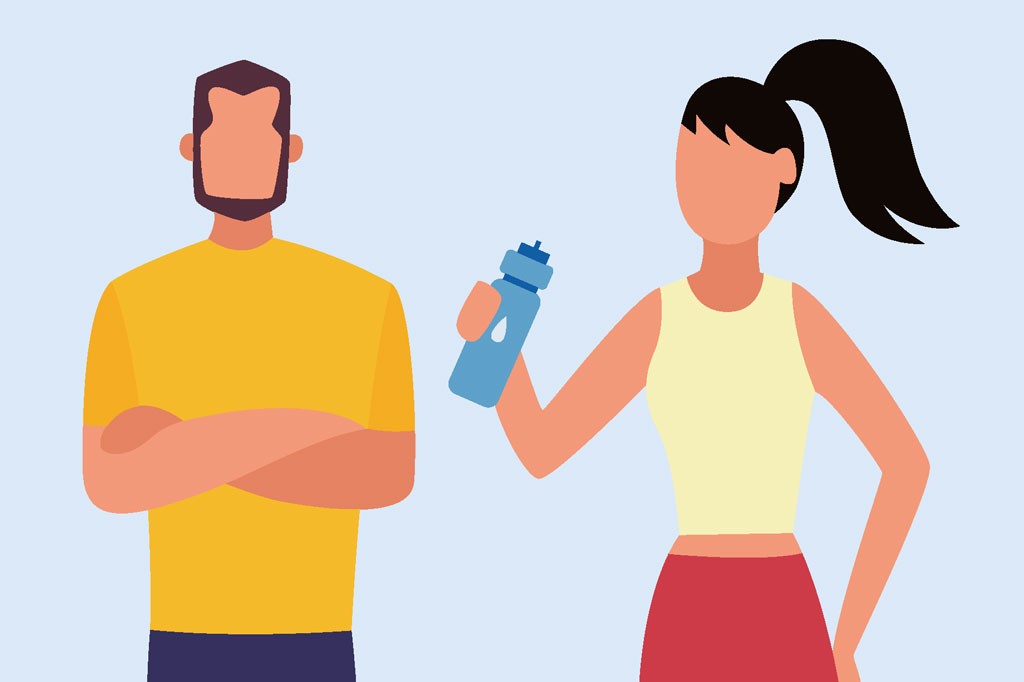 Sponsored Education
Understand the important role oral rehydration products play in helping prevent dehydration after illness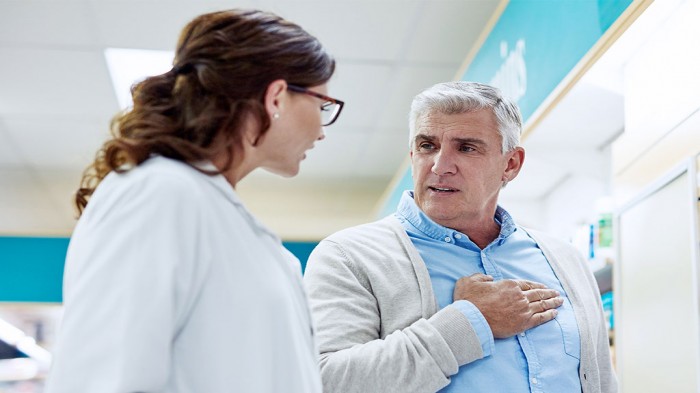 Sponsored Education
Discover the key benefits of Guardium so you can recommend this PPI with confidence to help ease heartburn and acid reflux symptoms
Record my learning outcomes