Caution! A red flag CPCS warning
Insight
Caution! A red flag CPCS warning
Pharmacists have welcomed the new Community Pharmacist Consultation Service (CPCS), and are being encouraged by leadership organisations to embrace a more clinical role, but they do need to make sure that they, and their teams, have the appropriate knowledge and training to deliver the service safely and effectively.
The CPCS was launched as a new advanced service in England on 29 October last year. It is intended to relieve pressure on A&E and GP services (including out of hours) by directing patients towards community pharmacy. The referral pathway in this first stage is via NHS 111; community pharmacies should not promote the service.
Once a pharmacy has the required infrastructure (a consultation room which, from April 2020, must include a networked computer so that contemporaneous records can be made) and procedures in place, and registers eligibility to provide the service through the NHS BSA Manage Your Service platform, referrals should follow.
There are currently two routes of referral through the service, for patients who have run out of their medicines and for those who contact NHS 111 with a minor ailment or low acuity illness.
Two recent, high-profile cases have involved healthcare professionals being prosecuted for manslaughter
In the first of these, pharmacists will be familiar with making emergency supplies to patients under current medicines legislation, so should find these referrals relatively straightforward. The initial consultation is likely to be over the phone; pharmacists are expected to consult the patient's Summary Care Record (SCR) and must make appropriate records. The service specification makes it clear that pharmacists should not use these referrals as an opportunity to switch patients' EPS nominations to their pharmacy.
Pharmacists are expected to monitor the CPCS IT system at regular intervals during the day to pick up any referrals under the second route. Patients will usually visit the pharmacy for a face-to-face consultation; again, the pharmacist is expected to consult the patient's SCR, with their consent.
During the consultation, pharmacists must ensure that any relevant red flags, which may suggest a more serious underlying medical condition, are identified. The specification refers to the clinical knowledge summaries (CKS) produced by NICE as a way to identify red flags, but there are more than 300 CKS on the NICE website, so it may take pharmacists some time to familiarise themselves with this guidance.
Two recent, high-profile cases have involved healthcare professionals being prosecuted for manslaughter where a patient under their care died and, it was alleged, the healthcare professional had failed to identify what may be termed a 'red flag'.
During a routine eye examination, Honey Rose, an optometrist, failed to identify a disorder in a child who subsequently died. It was alleged that if Ms Rose had correctly identified the abnormality, the child's underlying medical condition could have been treated and his death avoided. In the second case, Dr Hadiza Bawa-Garba, a specialist registrar working in A&E, failed to diagnose that a child was suffering from sepsis. Again, the child died.
Both Ms Rose and Dr Bawa-Garba were convicted of gross negligence manslaughter and given two-year suspended prison sentences, although Ms Rose successfully appealed her conviction. Both also faced fitness to practise proceedings by their professional regulator.
While no pharmacist has ever been convicted of gross negligence manslaughter, as the pharmacist's role becomes more clinical and more autonomous, there is a greater risk of fatal errors that may be considered 'truly and exceptionally bad' and so amount to gross negligence.
Pharmacists carrying out the CPCS also risk a claim for compensation if an error is made in a diagnosis that leads to patient harm. The GPHC may also undertake a fitness to practise investigation if it believes that a pharmacist is not practising with the requisite skill and care.
Anecdotal evidence suggests the number of referrals since the launch of the CPCS has been relatively low, so now would be a good time to take advantage of the training sessions and courses available. It will be too late if a red flag is missed, and the consequences could be serious, for both the patient and the pharmacist.
This a general overview and we recommend that independent legal advice is sought for specific concerns.
Noel Wardle is partner and head of healthcare and regulation, Charles Russell Speechlys noel.wardle@crsblaw.com
Sponsored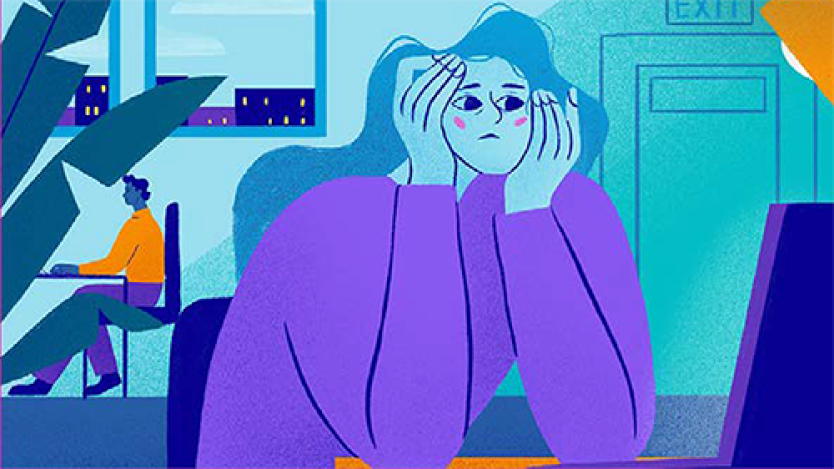 Sponsored Education
This module busts the myths surrounding diarrhoea treatments and explores the products available OTC so you can recommend the right treatment.
Sponsored Education
With research suggesting a possible link between COVID-19 and EPs, make sure you're confident discussing EPs and their treatment with customers
Record my learning outcomes