Healthy living
Weighty matters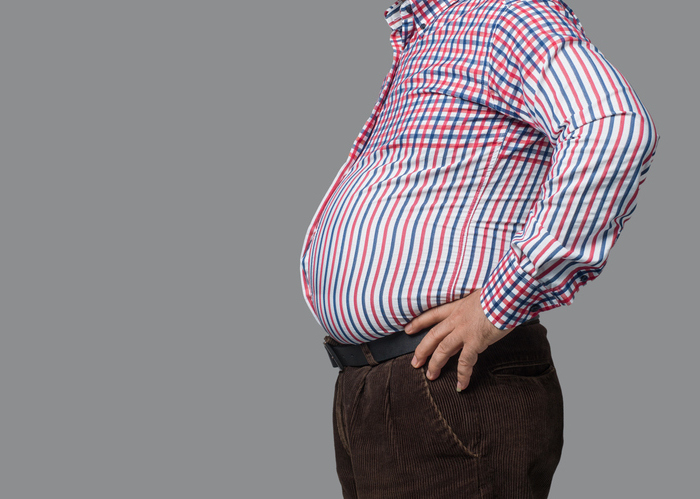 The latest Health Survey for England, published last month, reveals that 64 per cent of adults in England and 30 per cent of children aged two to 15 years were overweight or obese in 2017. Men were more likely to be overweight, but women were more likely to be obese. For the first time, the report analysed the link between parent and child weight, revealing that overweight or obese children tend to have overweight or obese parents.
According to NHS Choices, most people who want to lose weight should be advised to reduce their energy intake by 600 calories a day, by swapping unhealthy, high-energy food choices for healthier options. But many people struggle to change their eating habits, especially in the long term, without some professional advice and support.
GP support
Many GPs now offer weight management clinics for adults and children. In some areas, they can also refer patients to local weight loss groups and/or exercise classes run by a qualified trainer.
However, a recent survey in Slimming World (September 2018) revealed that weight is one reason why patients are reluctant to visit their GP surgery in the first place. The survey of 2,400 members revealed that two-thirds of UK adults who are unhappy with their weight feel nervous about visiting their doctor, and 84 per cent feel so anxious they experience phobic symptoms, including sweating, shaking and nausea. This doctor-phobia is so severe that 60 per cent of those affected put off visiting the doctor unless they absolutely have to, for fear of what they could be told or of being criticised about their weight.
In some areas of the UK, local authorities have provided funding for pharmacies to refer obese patients to local Slimming World groups. "We are working with more than 70 commissioning bodies," says Paul Sharpe, partnerships manager at Slimming World. "The majority of people who complete our 12-week programmes lose more than 5 per cent of their starting weight following our plan, which is about low-energy-density foods and getting support from our specially trained consultants. The weight loss is clinically significant and proves the value of our service in helping the NHS tackle the obesity epidemic. Healthcare professionals, including pharmacists, should be empowered to raise the issue of weight. However, they need to do so in a compassionate, understanding and sensitive manner, while signposting patients to effective weight management programmes in the local community, such as our groups."
Pharmacy services
"There are a broad range of health improvement interventions through community pharmacies to meet local needs, improve the health and wellbeing of the local population and help to reduce health inequalities," says Shirin Alwash, superintendent at Paydens Pharmacy and a spokesperson for the Royal Pharmaceutical Society. "In some areas of England, a weight management service for both adults and children is commissioned. Advice and support will be provided to help those at risk modify their lifestyle. If appropriate, and with the consent of the patient or a parent, the pharmacist will refer the patient to their GP for further assessment, support and disease management."
According to Dr Adam Todd, senior lecturer in pharmacy practice at Durham University, pharmacy is as effective as other providers of weight loss services, such as GPs. "Community pharmacy-based interventions can provide a 3 to 5kg loss over six months, although the evidence is less clear over the longer term," he says. "Recruitment is often opportunistic when pharmacy customers ask for medication, say for back pain or knee pain. This gives pharmacists the opportunity to look at a customer's BMI, blood pressure and other risk factors. Pharmacy services can be particularly effective within certain communities, especially in areas of deprivation."
Stuart Gale, pharmacist and owner of oxfordonlinepharmacy.co.uk, the online dispensing arm of the Frost Group in Oxfordshire, finds that in-store weight management services are best approached holistically, in the form of a health MOT. "This could include a height and weight check, BMI measurement, blood pressure, cholesterol and a blood glucose test," he says. "It can be particularly effective if you combine the results from the individual tests to calculate, for example, the risk of an adverse cardiovascular event in the next 10 years. By taking this whole-body approach, it's much easier to provide weight management and lifestyle advice."
Targeting pays dividends
Marketing pharmacy-based weight management programmes involves targeting the right patients, and not only those with chronic conditions. Symptoms such as bladder weakness, heartburn, even snoring, may improve with some weight loss. Leaflets, printed prescription bags and personal interaction at the counter can highlight pharmacy services. However, for some within the local community, like those who don't visit a pharmacy regularly, digital marketing may be more effective.
"If a person wants to lose weight today, the first thing they do is pull out their mobile phone," says Saam Ali, director at Pharmacy Mentor. "Typically, they'll navigate to Google Search or Maps to look for local services and they'll no doubt browse social media while they're there. That's why it's essential for pharmacists to incorporate a digital marketing strategy into their overall business plan. They want to plant their weight loss service at the top of page one on Google, on the Map, and in front of patients' eyes while they're scrolling their Facebook feed."
Customers who are struggling to lose weight with lifestyle changes alone may benefit from medication. Alli (60mg orlistat) is the only clinically proven weight loss medicine available over the counter from pharmacies in the UK. It's recommended for adults with a BMI of 30 or more, or 28 or more with other risk factors, such as type 2 diabetes, hypertension or hypercholesterolaemia. It contains half the prescription dose of orlistat and reduces the absorption of dietary fat. When used with a reduced-calorie, lower-fat diet and regular exercise, Alli can help adults lose 50 per cent more weight than by dieting alone.
"Alli is the resolute favourite obesity medication," says Tam Fry, chairman and spokesperson for the National Obesity Forum. "It's very effective, although customers should be advised about the socially embarrassing side effects that can occur. Pharmacists can offer the same advice as GPs. They can opportunistically weigh and measure customers, check their BMI and give appropriate advice. If customers want to use very low calorie shakes and diet plans, which supply 800 calories or fewer per day, they should be referred to their GP or a dietitian, as this can be dangerous without medical supervision."
PharmaDoctor is offering a new weight management PGD package for pharmacies, which includes orlistat (Xenical and any generic), naltrexone hydrochloride/bupropion hydrochloride (Mysimba) and liraglutide (Saxenda) injections. The PharmaDoctor website also includes a link to Slimming World to help customers find a support group.
"Our weight loss package only launched a couple of months ago," says Graham Thoms, CEO of PharmaDoctor, "but from early feedback it could prove to be a very profitable service. It enables patients to access products that aren't necessarily available on the NHS. The PGD isn't just about getting products to patients; it's about getting the right advice and support on diet and exercise, which is why we are directing customers to Slimming World as well."
Ms Alwash advises pharmacists to be cautious when choosing which OTC slimming aids to stock. "A pharmacist must be able to advise whether a product is suitable for a customer and whether it interacts with prescribed medicines," she says. "A nutritious and well-balanced diet alongside regular exercise is the healthiest way to lose weight. Weight loss aids are not a substitute. There are also restrictions on whom pharmacists can sell weight loss aids to. As with any medicine, the risks and benefits should be considered carefully."
Mr Gale recommends only stocking weight management products with a UK licence or robust evidence behind them. He recommends Alli or XLA-Medical, although other clinically backed weight management aids are available. Lipotrim Total Food Replacement Programme was first introduced into pharmacies in 2000. It is run by weight management-trained pharmacists, rather than through OTC or mail-order sales, with weekly visits to monitor progress. OptiBiotix Health recently announced that SlimBiome has been granted CE mark approval as a medical device.
"It's important that people can access clinically proven weight loss products through their pharmacy," says Christina Wood, sales and marketing director, OptiBiotix Health. "It can be hard to differentiate between the weight loss brands out there, so something like a CE mark can be very helpful for highlighting the products which have scientific backing."
Learning from experience
Two years ago, P3pharmacy magazine spoke to some pharmacists offering in-store weight management services. We have contacted two of these pharmacists for an update.
In 2016, Broadway Pharmacy in Bexleyheath had just started offering Alphega's Growing Healthy scheme. "It never really took off, because we couldn't get funding through the local authority," says pharmacist Bipin Patel. "We still have our own weight reduction service with Lipotrim and this does quite well, attracting one or two people into the pharmacy every week, depending on how actively we've been marketing ourselves. Most people hear about our weight loss service by word of mouth, and we mention it during the New Medicine Service and MURs. The Lipotrim service is similar to when we launched it, although we now also offer a diabetes awareness service and a healthy heart service so we can give appropriate advice if it is relevant. We attract people of all ages and they come in weekly to be weighed and discuss how they are getting on."
In 2016, Whitworth Pharmacy in Fitzwilliam, Wakefield, was offering a free weight management service, and the local health authority recently commissioned a service in the area. "GPs refer patients to the commissioned weight management service for 12 weeks," says pharmacist and manager Lynn James. "After this, the patients are given a list of pharmacies they can go to for further weight loss support. We're still waiting for people to come in. It's left to the patients, with no one to check up on them once they've finished their 12 weeks, but it's still early days. We are hoping to see an increase in footfall once the service becomes more established. We still do regular weight checks for our customers, although not as many as we were doing two years ago when we had a big marketing push. We get referrals from GPs for blood pressure checks, so we discuss weight management and lifestyle factors at the same time."
Sponsored
Sponsored Education
Safely recommend the most effective laxative for every customer with constipation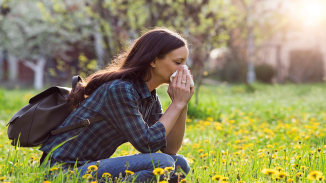 Sponsored Education
This module will improve your hay fever knowledge, helping you to understand its impact on sufferers and recommend the right products to ease symptoms
Record my learning outcomes