New mothers are desperate for reassurance and advice, both during their pregnancy and in those vital early weeks with their newborn baby. Here's how you and your team can ensure that your pharmacy meets all their needs
Many new parents find it difficult to know what is best for their baby, because there is so much conflicting advice and information
Having a first baby is a time of excitement and anticipation, but also of fear and worry about getting it right. New mums are traditionally frequent customers at their local pharmacy and this is a golden opportunity for you to gain their trust and forge lasting relationships.
"A new baby can be the most joyous experience in your life, but also the scariest, because a parent is responsible for another human being who is completely helpless," says Hilary Cunningham, information pharmacist at Numark.
"Many new parents find it difficult to know what is best for their baby because there is so much conflicting advice and information. This is where knowledgeable pharmacy staff can make a huge difference as they can offer a friendly ear and be supportive with clear advice.
"By offering good customer service to a parent you can develop customer loyalty and the pharmacy may become the parent's destination for the whole family's healthcare. Pharmacists are vital because they can provide that added element of advice with a purchase that the customer can't get from a supermarket. By engaging with the customer, pharmacists can also help support them with post-natal health-related issues and signpost to their GP or health visitor where appropriate."
Encourage breastfeeding
Rates of breastfeeding in the UK are the lowest in the world, a new international study published in The Lancet has found. While the WHO recommends women continue breastfeeding for the first year and beyond, only 0.5 per cent of UK women are still doing any kind of breastfeeding after a year. This compares with 23 per cent in Germany, 56 per cent in Brazil and 99 per cent in Senegal. And while 81 per cent of UK mothers had tried breastfeeding at some point, only 34 per cent were still feeding at six months, while in the US the figure is 49 per cent.
Breastfeeding lowers the risk of breast and ovarian cancers in mothers as well as being good for the baby's health. And it's a misconception that it only benefits babies in poorer countries. The Lancet report found that breastfeeding in developed countries reduced the risk of sudden infant deaths by a third. The issue is not persuading new mums to breastfeed, but to educate and support them in continuing for longer.
"I think all new mums now know they should breastfeed, but they need help to encourage them to continue for longer and make it easier for them to do this," says Clare Byam-Cook, breastfeeding counsellor and midwife, and author of What To Expect When You're Breastfeeding and the DVD Breastfeeding Without Tears. "There is a lot of equipment designed to help mums with breastfeeding, but often they're not told about it at antenatal classes. This can make a huge difference to breastfeeding continuance. It would be helpful for pharmacy staff to explain to mums the different types of pumps available, and the different types/ sizes of nipple shields and creams, too. You can reassure them that giving a bottle with expressed milk occasionally won't ruin breastfeeding."
The Lancet report found that community-based interventions were effective in both encouraging mums to start breastfeeding and also to continue. But commitment and support from government and health authorities is needed to establish breastfeeding as "a new normal: where every woman can expect to breastfeed, and to receive every support she needs to do so."
"How about offering your private consulting room as a breastfeeding room, to make the pharmacy a welcoming place for breastfeeding mums?" says Andrea Harburn from Nuby UK. "Offer advice about where to go for support on breastfeeding and discuss nutritional needs." She recommends giving advice on breast pumps. Nuby has launched a Digital Breast Pump to make expressing milk easier for mums. This is designed for daily use and has both stimulation and expression functions, and has five settings for suction and speed.
"Many mums I talk to don't realise they can freeze breast milk, so even if they can only express a little, they can store up enough for a full feed. This gives mum a chance to get some rest."
Growth areas for pharmacy
The babycare market is currently worth £1,556 million (IRI MAT to July 2015). Within this, baby foods have grown by 17 per cent, with pouches (25.9 per cent share) and jars (21.3 per cent) driving growth. Baby feeding accounts for 43 per cent of total value share. Infant milks are up by 10.2 per cent. Liquid format milks are boosting sales and were up by 12.3 per cent last year. The smaller 200ml formats in particular, says Danone, are driving growth.
"The maternal vitamins and supplements category is fast becoming an important component of the wider VMS market and by September 2015 made up 15 per cent of total VMS market," says Georgina Driver from Danone. This sector grew by 7.3 per cent last year and is now worth £23.3 million in the UK. Pregnancy remains the largest sub-category (40.2 per cent), pregnancy and breastfeeding (17.5 per cent) and breastfeeding alone (14.3 per cent) are next largest. "Products tailored to conception are also increasing in importance; for women the sector grew to 12.5 per cent while products for women and men grew to 7 per cent.
"One new area pharmacists need to be aware of is products to aid perineal massage," suggests the Natural Birthing Company's Jane Mason. "NHS midwives are routinely recommending it to pregnant women to reduce risk of tearing or episiotomy, so it's important that you know what to recommend for this."
Ms Cunningham says there has been growth in specialist milks, such as soya, which are often pharmacy-only. "More is being made of the different types of formulas available to relieve symptoms such as colic, reflux, lactose intolerance and constipation," she says. "The milks are generally not available in supermarkets. Sales of products for specific conditions such as Colief, Infacol and gripe water, still feature highly in Numark's core range, and the fact that these products are GSL indicates mothers are going to the pharmacy for advice rather than just picking them up from the supermarket shelf."
Numark core-range sales indicate the bestselling sub-category is wipes, followed by medicated babycare and milks. Nappies account for only take 7 per cent of sales.
"The best-selling item within the pregnancy health category is our own-brand pregnancy test," says Sarah Buchan, Rowlands Pharmacy clinical pharmacist. "Demand has grown steadily over the past five years." In babycare, best sellers are nappies, wipes and toiletries.
Growth areas for pregnancy health include incontinence pads, stretch-mark products and multivitamins, says Day Lewis professional services pharmacist Rebecca Myers. In babycare, popular categories include nasal drops, cold remedies and nappy rash creams.
Up to 69 per cent of pregnant women and new mums experience light bladder weakness, according to TENA, due to the effects on pelvic floor muscles of the muscle relaxant progesterone produced during pregnancy, stretching of the pelvic floor muscles during birth and pressure of the baby on the bladder. Pharmacy staff should look out for pregnant or new mums who are purchasing feminine hygiene products, who may be uncomfortable in openly shopping the continence category, suggests Donna Wilson, TENA training and brand manager.
"Clear, calm and confident communication will help you gain the information required to offer guidance," she comments. Encourage women to practise pelvic floor exercises, she suggests. "Pharmacy staff should reassure the customer that light bladder weakness is a very common occurrence, especially during pregnancy and after childbirth. Light bladder weakness is nothing to worry about and is simply one of the natural side effects of having a baby."
Maximise sales
"Stock products that will have real benefits for women," suggests Ms Mason. "Products that will help with stitches and pain after birth, for example. Also look for products with natural ingredients as new mums are very interested in using these."
"Educating the pharmacy team on how ovulation kits and pregnancy tests work will ensure the whole team can provide appropriate advice," says Ms Cunningham. "Fertility kits and ovulation kits should be merchandised next to pregnancy tests. As well as the usual folic acid, there are now pre-conceive vitamins for men and women, which could be dual sited alongside fertility and ovulation kits. Merchandising fixtures using category adjacencies and beacon branding will help customers navigate easily."
"The babycare category should be merchandised in an easily accessible area to allow parents with pushchairs access," says Cathy Crossthwaite, Numark marketing co-ordinator. "Given enough space there is the potential to merchandise babycare as a 'valley' giving the effect of a baby area. Ensuring that merchandising makes it as simple as possible for customers to select products will drive sales, particularly as customers may not have much time. For example, ensure nappies and wipes are next to each other to encourage a complimentary purchase."
"New parents who visit pharmacies are often seeking advice and guidance they may not get in major retailers," says Chris Clarke, NUK Baby marketing manager. "So it's important that the pharmacy provides adequate information that can help guide and ease the consumer's purchase decision. Range-wise, less is more, and a concise offering that covers all the key new parent needs can be more effective. Selecting a brand that mums have used while in hospital can be a great way of differentiating the offering from that of major multiples."
"Space is always an issue, so it's important to us to ensure we have the best range on offer – too many products can be overwhelming for new mums," says Ms Buchan. "By providing specific information, through forms such as leaflets, instore TVs and consultations, we are giving the best advice to our customers that help them make informed decisions."
NUK has expanded its First Choice+ bottles range. The NUK orthodontic tea mimics the nipple shape during breastfeeding to make it easier for babies to switch between breast and bottle so mums can combine feed. "With newborns, the most likely topic of enquiry will be feeding related, with most pharmacies getting about three questions a week on this," says Ms Driver.
"Clearly, pharmacy staff need to be able to advise on breastfeeding and how to support the new mum. If a mum chooses to bottle feed, she will be looking for a well-stocked range of leading brands she can recognise and trust. New mums may also seek advice at the time of weaning, which means that stage 1 foods perform well in pharmacy."
Danone's Nutrimum pregnancy and breastfeeding bars are in new packs, giving them a more premium feel and better shelf standout.
NannyCare's Claire Magee believes pharmacy staff are well-placed to advise on specialist infant milks. "These products sit well with their role as provider of healthcare advice and remedies," she says. "By stocking one or two specialist milks the pharmacy would be in a position to provide a possible solution."
Initiatives to improve mother and baby health
Better mental health care for new mums
The government has pledged £290 million over the next five years to provide specialist care for new mums, during pregnancy and after birth, in a bid to improve mental healthcare. One in five new mums develops a mental health problem around the time of the birth of her first child and some 30,000 need specialist services. If untreated, this can turn into a lifelong illness. The money will provide perinatal classes, community perinatal teams and more beds in mother and baby units.
Action to reduce stillbirths
An NHS initiative, Saving Babies' Lives, is designed to tackle stillbirth and early neonatal death. It brings together four elements of care that are recognised as evidence-based and/or best practice:
Reducing smoking in pregnancy
Risk assessment and surveillance for fetal growth restriction
Raising awareness of reduced fetal movement
Effective fetal monitoring during labour.
10 steps for a healthy pregnancy
A new online resource, Ten Steps for a Healthy Pregnancy, aims to support healthcare professionals when advising mums-to-be to build good habits for health, growth and development for both mum and baby. The resource from the Infant & Toddler Forum brings together and simplifies the most up-to-date, evidence-based information in pregnancy nutrition and wellbeing.
Nearly 50 per cent of pregnant women attending their first maternity appointment are overweight (19 per cent) or obese (26 per cent), and 64 per cent say they would welcome more advice or support relating to their pregnancy, says the forum.
Comment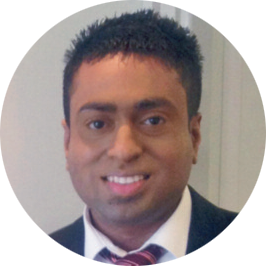 Nemesh Patel, Day Lewis Pharmacy, Chelmsford "Community pharmacy can play a pivotal role in supporting first-time mothers and their families. I would urge all teams to develop a close link with this clientele early on, providing as much advice and resources as possible, as this has proven to develop fantastic levels of customer loyalty in our pharmacy. Your soft skills are essential. We can play a critical role in alleviating their worries and empathy and understanding provided by your team can make all the difference and maximise impact in store. Merchandising pregnancy fixtures with products, such as iron supplements, haemorrhoid creams, teething and colic, as well as the topical cream fixtures, can simplify self-selection for first-time mums."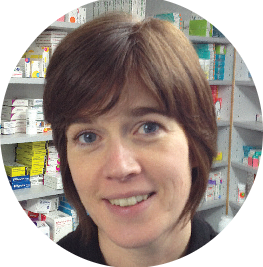 Fiona McElrea, Whithorn Pharmacy, Whithorn "People come to us for advice on a whole range of issues, from teething and nappy rash, all the way through to weaning, so this is an important category. It's even relevant to coughs and colds, because people are often unsure what they can give to babies – a lot of it is advice giving. The Aptamil and SMA ranges are our two bestselling infant feeding formulas. Money-wise, the products we sell in our baby category give us a very poor return. We've condensed this over recent years; we still stock nappies and quite a lot of baby milks. We don't make a huge amount on this, but we keep it because there isn't anywhere else in town that sells it. It does build up a fair amount of customer loyalty and works quite well at getting people through the door."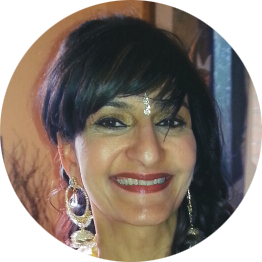 Shaheen Bhatia, P&S Chemist, Ilford "There are so many things that first-time mums come to ask, from sleepless nights to a cold that they don't know how to deal with. Often people do really confide in you – maybe about possible post-natal depression – and that's something to talk about in the consultation room, allowing time for you to do your assessment to decide if they need a referral. Are they genuinely depressed or is it just the general anxiety that all mums go through? As a mother, you need to look after yourself first, and then you'll be able to look after your baby. If you care for new parents properly it's not only the mother, but the child as well, who is likely to be your customer for a long time. With this group, it's worthwhile considering loyalty cards or loyalty points, to help to make sure that they do come back."